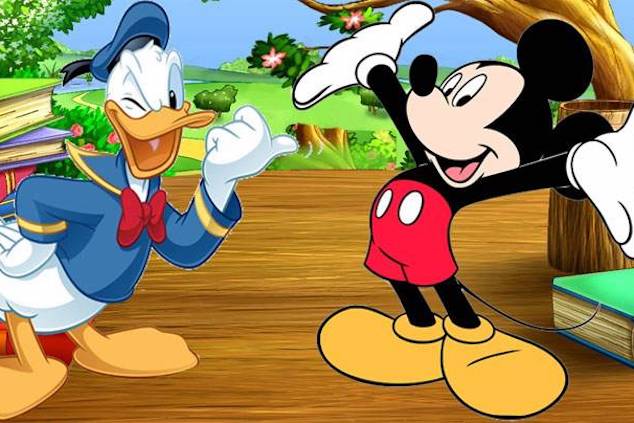 Fun Facts About Disney That Make Fans Love Them: How a legacy of pioneered animated movies, idolization of cartoon characters and how writes were inspired by real toys.
Disney has been close to the hearts of many children and adults for almost a hundred years. Their biggest fans watch their animated movies and know all the lines, they go to their theme parks, and they buy all their merchandise. But what is it about Disney that makes fans adore them so much? Here are some fun facts about this magical media company:
Disney Pioneered Animated Movies
Disney fans can argue that the reason its animated movies stand head and shoulders above others is the fact that Disney started making them before anyone else. Not only did Walt Disney create the first animation with sound, which featured Mickey and Minnie Mouse, known as Steamboat Willie in 1928, but he also went on to create the first full-length animated movie Snow White in 1932. Industry insiders thought he was crazy, but he did it anyway. In 1937, the film was released and became a huge success.
The First Cartoon Characters on the Hollywood Walk of Fame
Maintaining the tradition of being the first, the legendary Walt Disney character, Mickey Mouse, was the first cartoon character to ever receive a star on the Hollywood Walk of Fame. This great honour was bestowed upon him in 1978 on his 50th anniversary. In 2018, Minnie Mouse joined her partner on the Walk of Fame, but other Disney characters like Snow White, Kermit the Frog, and Daffy Duck received the award before she did.
The Writers of Toy Story Were Inspired by Real Toys
The movie Toy Story is about the toys belonging to a little boy, their rivalry for his love, and how they come together to relocate him when he moves. But did you know that the toys in the movie were based on actual toys in stores? Apparently, the writers of the movie bought a lot of toys and brought them back to their office to tinker with, and those toys helped inspire their character design in the movie. The characters from the movie franchise are still among the most beloved Disney toys for kids.
You Can Get Married at a Disney Castle
After watching many spectacular wedding scenes in Disney's movies, it should not come as a shock that many people dream about having Disney-inspired weddings when they grow up. To make people's dreams come true, Disney allows its many loving fans to say their wedding vows at some locations in its parks and resorts, and one of the most bedazzling locations is the Cinderella Castle. Couples who get married in front of the Cinderella Castle also get to ride in Cinderella's horse-drawn glass coach and have Disney characters as guests at their wedding.
And those are a few of the many reasons why Disney lovers shower their favourite filmmakers with so much love. If you know any little Disney fans, consider picking up some Disney toys or books for them from TheWorks' online store.