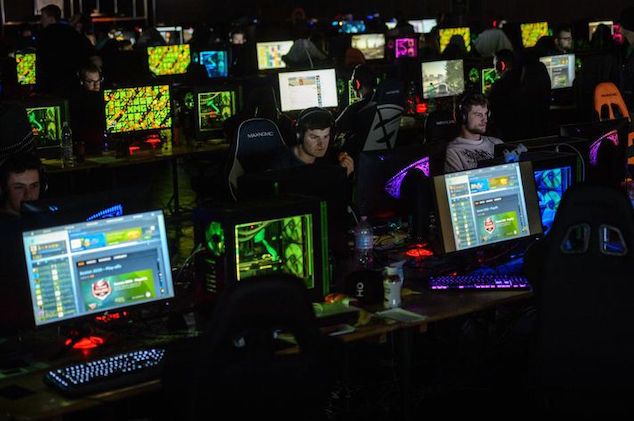 How the casino industry online will continue to remain competitive. How mobile technology, heightened player interest, industry growth, deregulation and a slew of offerings continues to attract more vendor participation. 
One question that is on a lot of people's minds is, why is the casino industry online so competitive? Slotsino have done a review of the industry and found it is clear for any casino punter to see that there is so much competition and so many different options when it comes to the online casino industry. There is an obvious reason as to why it is getting increasingly competitive, money.
There is so much money circling the casino industry that new online casinos are jumping on the bandwagon and trying to make a successful and welcoming platform to attract many customers. The casino industry as a whole is forecasted to reach an estimated $60 billion in value by 2020. This is an astonishing amount and means that the industry has doubled in value nearly, over the past 6 years. 
This helps explain why the casino industry online is so competitive, the revenue share is increasing year on year, so would it not be a brilliant idea to add to this and realise that the popularity of online gambling is on the rise, so if you can produce an outstanding casino platform for customers, it will be successful, given that you do things the right way.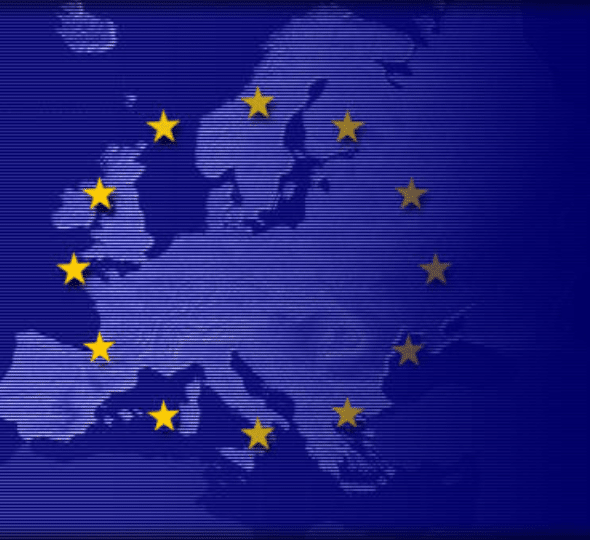 The European Casino Market
The largest casino market still stands at the Europe market, which is understandable as it is very popular amongst countries across Europe and is legal. Whereas other places around the globe, have not legalised online gambling and therefore those areas are not going to have a very big market share.
The European market is massively competitive. If you take a look at how many casinos there are in the European casino market, you will be amazed. Czech Republic have the most associated casinos in Europe. There are currently 299 associated casinos. One of the largest casino revenue markets in Europe is France. The UK is also one of the most profitable casino markets in the UK, which is expected from how popular online casinos are in the UK and how many casinos within the UK and also across seas is available for customers to register with.
The American Casino Market
One market that is rapidly expanding is the American casino market. Online gambling is still not legal in a lot of states across America. However, the laws around gambling in America are starting to change and states are starting to make it legal, realising the money and potential of the market. There are some states in America that have no law to say it is illegal, therefore they can access some American based casinos and also other casinos that are situated outside of the US. Due to states starting to legalise gambling, America is seeing a massive rise in popularity and customers gambling from America is on the rise, which makes this market very competitive.
Online Casinos
A strong reason as to why the online casino industry is so competitive, is because they provide customers with an experience like no other, therefore it creates popularity, and popularity creates competition.
The experience is a chance to play games, to win money. This is a massive appeal to a wide range of people due to how entertaining and rewarding it can be. All casinos, however, are different. Different casinos have different personalities about them. Casinos come with their own themes, you can play at casinos that are very simplistic and basic, which is the preference of some players. But you can also play at casinos that have some humour about them. For example, you may find an animal themed casino, which if you are an animal lover, you will rather enjoy playing here.
UK slot sites tend to be the most appealing platforms in terms of creativity. Slot games come in all different themes and features. You may notice that if you access a UK slot site, it will have some sort of theme to it and the lay out is bright colours, to draw you in.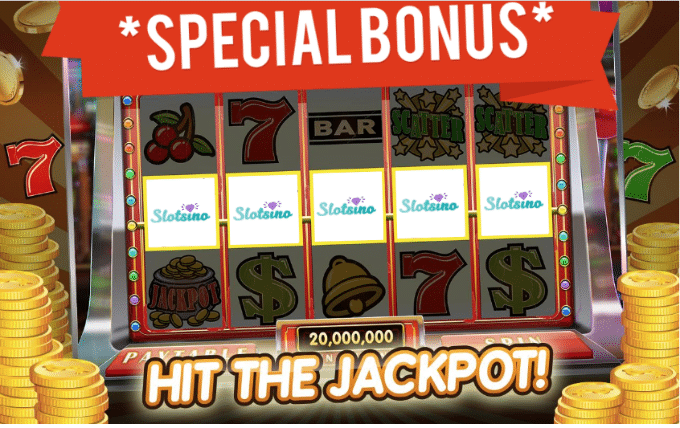 Casino Bonuses
One of the reasons as to why the online casino industry is filled with players and is so competitive, is because of the casino bonuses that customers can get their hands on. As well as providing a fun gaming experience with the great slot themes and games, there is also money to be won. Casino bonuses are there to be claimed in order to help customers create further wins off the back of the welcome bonuses and also existing customer bonuses.
Casino bonuses are not small bonuses, they can reach a total of thousands of pounds in bonus funds. This is another reason as to why they have so much appeal to customers. Companies recognise the appeal of these bonuses to customers and then they go and release their own casino, which creates more competition to the industry and makes the online casino industry even more competitive. Some companies actually release more than one casino, so they attempt to saturate the market with multiple popular casinos. A lot of casinos have sister sites. Sister sites are casinos that are owned under the same company.
Affiliate Marketing
Gambling affiliates also help to make the casino industry even more competitive, as they market the excellent casinos to players to make them more aware of the casinos out there, and potentially land them with the perfect casino for them, which they wouldn't have found without them.
Not only do gambling affiliate sites help to showcase some of the best online casinos for you to register with. They can also give you some top tips on how to play certain casino games. For example, how to play online slots and what to look for on online slots in order to have the best casino experience and potentially walk away with the jackpot prize.
New Technologies
The advances in technology makes online casinos and the industry more competitive. There are numerous ways in which this is apparent, Slotsino have the evidence to prove this.
One of the first ideas of why new technologies has made the online casino industry more competitive is the mobile casino market. The mobile gambling industry as a whole is becoming massively popular and is increasing. It has now got to the point where mobile gambling is the most popular platform for gambling. 
All online casinos now have to make their website mobile optimised or produce an official mobile casino app if they wish to target the biggest range of customers and have as many customers registering with their casino as possible. With customers being able to access casinos more conveniently, it has led to an increase of online casinos, as the target market has increased. 
You can find some online casinos that are specifically mobile and target mobile customers, as they can now wager anywhere on the go from the comfort of their mobile device. If casinos were not applicable on mobile devices, then there would not be as many players in the industry and there would not be as much popularity for the market, which means that this is an example of a new technology that has caused the online casino industry to be more competitive.
New software also allows the casino industry to become more competitive. New software means that casinos can be ran more efficiently. Firstly, the loading speed of casinos and what they are loading up can be more efficient, which will make customers have a more satisfying experience. Also, within the casino games themselves, for example online slots, it allows slot developers to add new features and visuals in, and also get more creative, which will increase the popularity of the games and also the competition between casinos.
Is the Casino Industry Saturated?
This is a question that can only be answered based on a matter of opinion. There is the argument that the casino industry is saturated, and to prove this, you could use the list of all the casinos around the world and what they offer customers on their platforms. To some, this may seem like the industry is saturated. However, there is another way that people may view it, is increased competition not a good thing? 
For example, Slotsino has many competitors, which is a good thing for customers, as to stand out from others, Slotsino offers a unique experience that players won't get anywhere else. So, competition can in fact spur casinos on to be bigger and better and be more rewarding for customers, as that will attract them to that particular online casino and UK slot sites.
Summary
To conclude what we have mentioned above, there are many reasons as to why the casino industry online is so competitive. We have mentioned only a few of the many stand out reasons as to why competitiveness is so high and is likely to continue rising.
As a customer, you should look at this as a good thing, because increased competition leads for more innovative online casinos offering more unique features and rewarding bonuses. Different casinos are going to offer you a different gaming experience. The opportunities involved for businesses in this industry and the heights that online casinos can hit, will see this industry continue to rise in revenue and become more competitive.