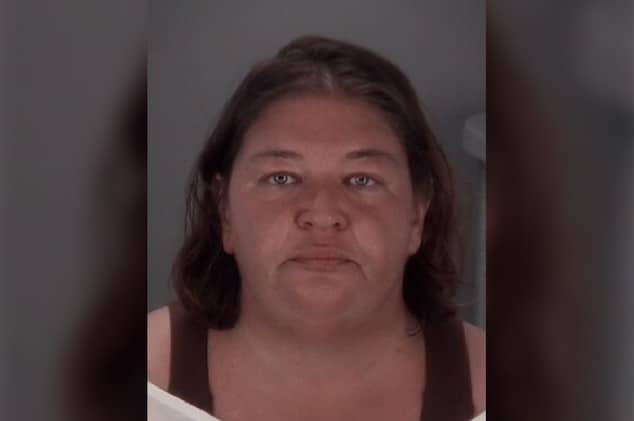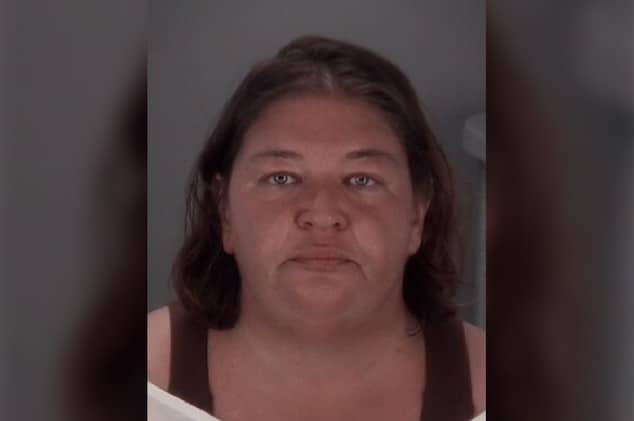 Tampa, Florida woman, Anastacia Tasch charged with domestic battery after

allegedly grabbing her husband's genitals upon demanding sex with the man.
She must have been in the mood. Also making her tabloid debut is 44 year old Florida woman, Anastacia Tasch who was arrested after allegedly grabbing her husband's genitals 'with such force that the victim crumpled over and had trouble walking,' according to a police report.
The wife was charged with domestic battery following the Monday incident which occurred at the couple's Tampa home, The Smoking Gun reported, citing a complaint affidavit.
Breakfast is here kids. So is the romp. Forget brekky.
According to the complaint, Tasch clamped down on her hubby's manhood while he was sleeping on the couch circa 5:30 a.m.
'[W]ithout provocation or permission,' Tasch 'walked over to the victim and grabbed his genitals,' the complaint said.
Cops were called with Tasch 'admitting to grabbing the victim's genitals without his consent.'
But I'm a woman- I don't need consent?
Tasch claimed that she grabbed her husband 'in a sexual manner because she was attempting to arouse the victim in an effort to have sexual intercourse,' according to the complaint. Do you suppose?
Police said that Tasch and her husband share two children together. It remained unclear if the couple have since reconciled.