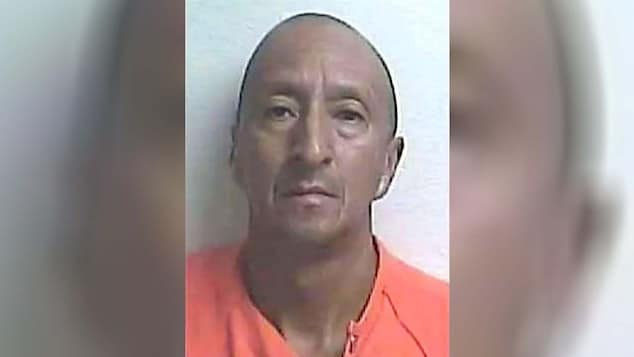 Florida man, Alex Bonilla castrates neighbor's penis after previously having affair with his wife. Held victim at gunpoint after tying him up and severing organ with scissors. 
A Florida man has been arrested after allegedly cutting off his wife's lover's penis with a pair of scissors according to reports. 
Alex Bonilla, 49, is accused of severing his neighbor's organ— after breaking into the man's home last Sunday in the town of Bell- outside of Gainesville, according to a police report obtained by NBC NEWS.
The victim told police that Bonilla attacked him at gunpoint, threatening to kill him if he resisted. Of note, the victim's two children were present at the family home during the 'abrupt' intrusion. 
Once inside the neighbor's bedroom, Bonilla allegedly tied up the victim and attacked him. Bonilla then fled the house with the man's detached penis.
According to court records, responding Gilchrist County deputies surrounded Bonilla's home while one drove the victim to a local hospital.
Bonilla was not home, having gone to the Alliance Dairies in Brandford, where he works. He was arrested there- WCJB reported.
The 'incident' follows Bonilla catching his wife and neighbor having sex last May, according to police.
Cops charged Bonilla with aggravated assault, cruelty toward a child, and burglary.
The motive for the crime is still under investigation. Bonilla's bond was set at $1.25 million.
It's unclear if doctors were able to reattach the victim's penis.