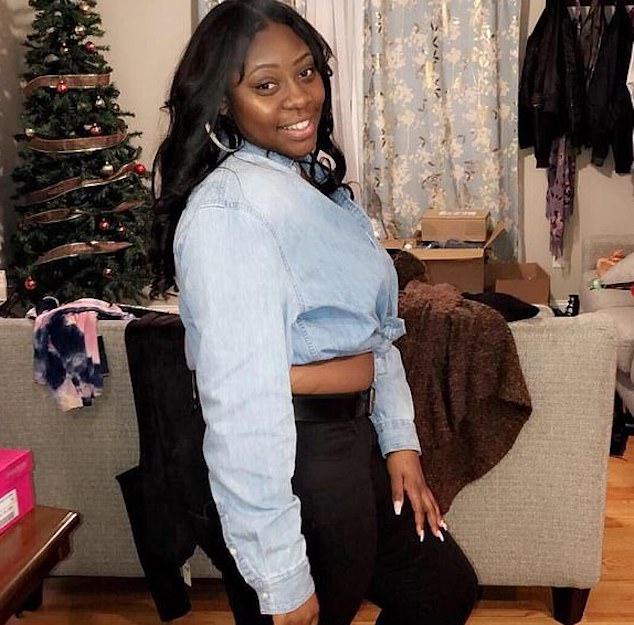 Shannelle Hanson McDonald's McChicken rage: A Norwich customer assaults a pregnant franchise manager after complaining about the quality of her fast food. 
'She wasn't loving it'. A Connecticut woman has been arrested after slapping a pregnant McDonald's manager during a rampage because her food 'was made wrong,' according to cops.
Shannelle Hanson, 21, was charged with breach of peace and assaulting a pregnant woman, The Smoking Gun reported.
Matters came to the fore after Hanson bought a McChicken sandwich at a Norwich, drive-thru venue last Friday.
A witness told police that Hanson walked into the restaurant around 7:45 p.m. and claimed her food 'was made wrong.' After asking for and being given a refund, the woman still wanted her food.
When the manager, who is 29 weeks pregnant, told Hanson she got the refund in lieu of the food, she came behind the counter to 'make the food herself.' The manager told police the woman 'got into my face and slapped me.'
Co-workers stepped in to separate the two women and a male employee got punched in the process. During the fight, coworkers told Hanson the manager was pregnant.
'After we were separated, she told me she had bail money and didn't care I was pregnant,' the un-named manager told police. 'She hoped I lost my child.'
The fracas according to the manager led her only suffered a few broken nails.
'She became irate with McDonald's staff due to her displeasure with her McChicken sandwich,' police said.
Hanson told cops after her arrest that her McChicken, which usually comes with lettuce and mayonnaise, 'had nothing on it'. 
She was released from custody on a $5,000 bond and is due back in court on June 13. 
McDonald's: 'Cause you deserve to disrespect the workers who toil and endure labor for your fast food convenience. Are you loving it too?'
Abhorent behavior. If convicted, Shannelle Hanson, needs anger management course and be sentenced to community service where she is required to serve food to the poor and held accountable! #ShanelleHansenAborhentBehavior

— C Stephenson Gibbs (@StephensonGibbs) June 5, 2019