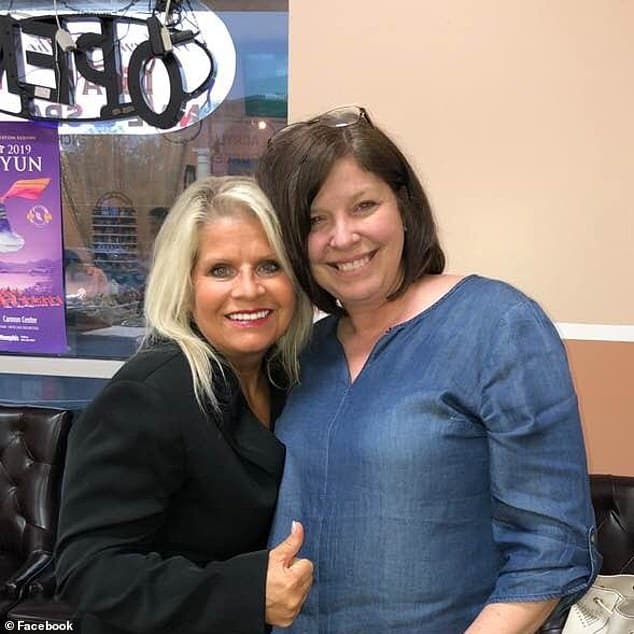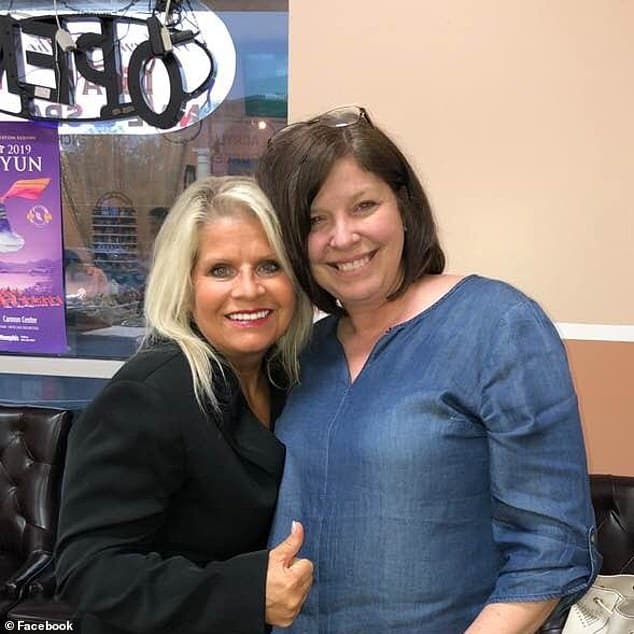 Former campaign staffer, (Becky O'Donnell) Rebecca Lynn O'Donnell arrested in the murder of former Arkansas State Senator, Sen. Linda Collins-Smith. 
A former campaign staffer has been arrested in the murder of a former ex Arkansas state senator. The arrest follows the former state senator best known for being a staunch gun activist being found dead outside her home in early June of an apparent shooting. 
In an announcement Friday night, police said Rebecca Lynn O'Donnell, 48, of Pocahontas, was taken into custody in connection with the death of former state Sen. Linda Collins, 57.
Media also reported O'Donnell going by the names of Becky O'Donnell.
Arkansas police said criminal charges were pending and did not say whether they were seeking any other suspects in Collins' death 5 News reported.
Collins, 57, who went by Collins-Smith in the Legislature, was found dead June 4 outside her home in Pocahontas, about 130 miles (210 kilometers) northeast of Little Rock, Arkansas. 
Authorities have released few details about Collins' killing and have not said how or when the former lawmaker was killed. 
Her body was discovered wrapped in a blanket, according to The Arkansas Times, and allegedly had a gunshot wound. 
Sources claimed that Collins-Smith's body had started to decompose, which made it difficult to identify. 
The Arkansas Crime Lab just arrived on the property of Former State Senator Linda Collins-Smith. State police has declined to identify the victim.
Stay tuned to @Region8News for the latest updates. pic.twitter.com/EODkGK90Ms

— Jurnee ✨ (@_JurneeTaylor) June 5, 2019
Former Arkansas State Senator avid gun activist and conservative.
Although active on social media, Collins' last tweet was posted in late May. Of note, Collins was not shy to make it clear she was a pro-gun rights advocate and self-described Christian conservative. 
Ken Yang, a former communications director for Collins, said that Collins' neighbors heard gunshots a day or two before her body was discovered around 7.15pm on June 4.  
Yang said O'Donnell had worked on Collins' most recent campaign and that the two were friends. 
On Friday night, Yang posted a statement from Collins' family, regarding O'Donnell's arrest on Facebook, which read in part: 'We are sickened and upset that someone so close to Linda, would be involved in such a terrible, heartless crime.' 
Collins served one term in the state House and was originally elected as a Democrat in 2010. But she switched parties and became a Republican in 2011, the year before the GOP won control of both chambers of the Legislature. 
She was elected to the state Senate in 2014 and was one of the most conservative lawmakers in the majority-GOP chamber. She lost re-election in the Republican primary last year.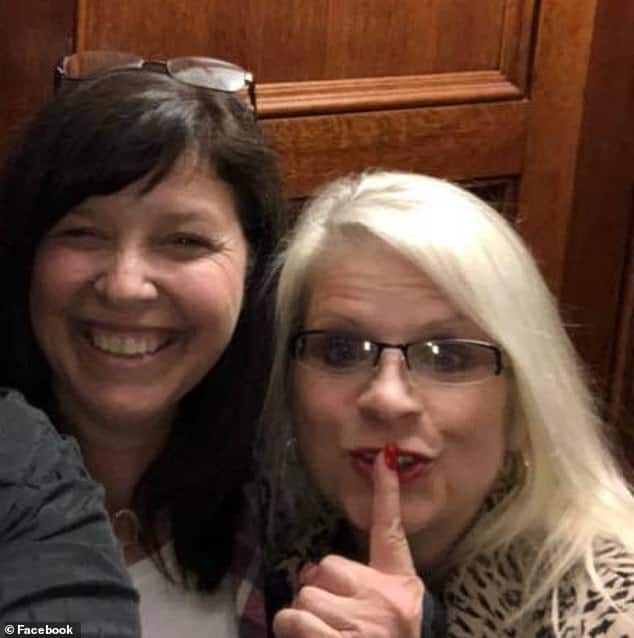 Sen. Linda Collins-Smith: 'You can't be pro-gun enough in Arkansas'.
As a State Senator, Collins-Smith introduced or co-sponsored multiple bills seeking to expand the places where concealed weapons could be carried, including college and university campuses, the state Capitol, other state offices and courtrooms.
She was once quoted as telling the Arkansas Democrat-Gazette: 'You can't be pro-gun enough in Arkansas.' She had an 87 percent rating from the National rifle Association for her positions on gun rights.  
Collins and her husband, retired Circuit Judge Philip Smith, divorced last year and were in the middle of a legal fight over their properties, including a motel.     
In a statement released June 11, Collins' two adult children and father said they were 'surprised, upset, angered, and saddened' by her death.
Posted her daughter-in-law, Jennifer McKenzie-Smith on Facebook: 'Linda Collins loved her family. Now, a monster has taken her away from us.'
It remained unclear if the former senator's shooting death was the result of political positions she held or the result of a breakdown in interpersonal relations.
Of intrigue, O'Donnell had recently updated her Facebook profile picture showing her with Linda Collins-Smith. It was posted only on June 10, 2019.
Responded one commentator on Facebook, 'nice of you to update your profile pic with a women you killed six days earlier… how sweet that was of you…'
Collins' funeral is scheduled for Saturday morning in Pocahontas.