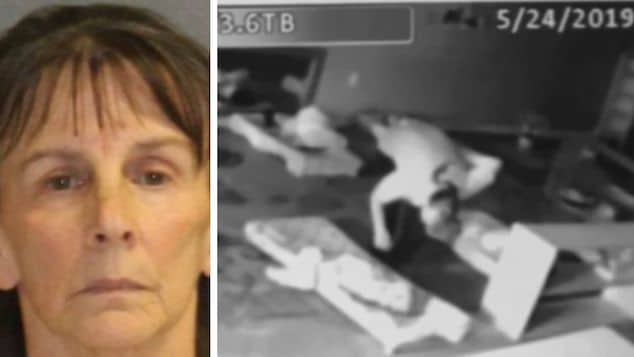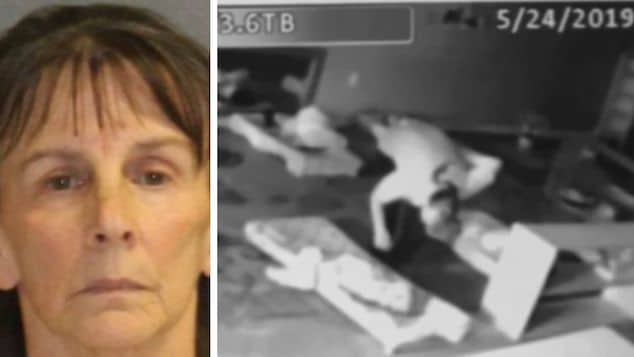 Katherine Weitz a daycare worker at an Ormond Beach, Florida facility is arrested after video captured her assaulting children. Child abuse happened within three days of her being hired.
A newly hired daycare worker in Ormond Beach, Florida was on Monday arrested on suspicion of shaking, smacking and tossing kids under her supervision.
Katherine Weitz, 65, is accused of abusing multiple children while working at the Dream City Academy.
Police say the abuse occurred within the first three days of her full-time employment at the daycare facility. Of note the alleged child abuse occurred despite Weitz having passed a pre-employment background check KTRK reported.
Ormond Beach Police Department spokesperson Keith Walker said surveillance cameras captured Weiz 'shaking' the young children during nap time.
Coming up @WESH 6pm, more details on a woman accused of abusing several toddlers at an #ormondbeach daycare May23rd. Katherine Weitz was immediately fired, now facing criminal charges. We'll show you surveillance video from inside the nap room where police say it occurred. pic.twitter.com/OIU2JMdxH0

— claire metz (@clairemetzwesh) June 4, 2019
Katherine Weitz Ormond Beach daycare worker: 'I had a headache.' 
Notice of the abuse occurred after a manager at the venue heard children crying and checked surveillance footage. Following her arrest, police reports indicated Weitz was expected to face criminal charges including child abuse The Daytona Beach News-Journal reported. 
Specific accusations include 'a couple of kids being smacked during nap time,' along with Weitz also allegedly having 'palmed the back of their heads with her hands and pushed them face forward in their cots,' according to police rep, Keith Walker.
During questioning, Weitz claimed having suffering from a headache and having 'lost her temper' with the children, while conceding that she 'probably' broke the law with her actions.
In a short statement to WFTV, she claimed she 'did not know why this was all happening,' citing her attorney's advice to decline a full interview.
Walker said that investigators 'found over 30 incidents that could be considered child abuse to at least four different children.'
Weitz following her arrest on Monday- has since been released from jail. The woman is no longer employed at the Ormond Beach daycare center.