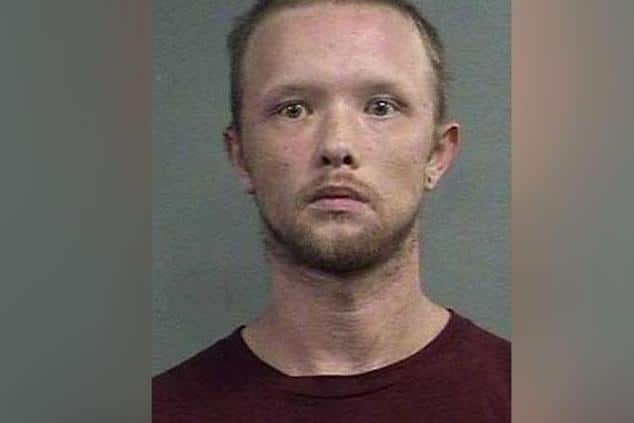 Louisville, Kentucky man,

Donnie Rowe arrested after severely beating his 2 month old baby son while on drugs leaving the child on life support. 
A 2 year old baby girl is on life support at a Kentucky hospital after the child's father allegedly 'severely' beat the girl.
Donnie E. Rowe, 28,  was arrested Tuesday on charges of first-degree assault and first-degree criminal abuse. The Courier Journal reported the man set to appear in court Thursday morning and being held on $100K cash bond at Louisville Metro Corrections.
A Louisville police arrest citation says Donnie Rowe admitted to abusing his son last Friday, June 7 at a mobile home park on Taylor Boulevard – WVLT-TV reported. 
Neighbors in the Kenwood Mobile Home Park said Rowe came to them after he realized his son was hurt.
One of those neighbors, Tiffany Miller, said she tried to help.
'(The child) was pale white,' Miller said. 'When I took him, he looked at me, grabbing my mouth, whimpering, but he was going uhhh, uhhh, uhhh, like he was gasping for air and couldn't breathe.'
According to Miller, the father didn't seek medical attention for the boy until the following day, June 8.
Police say the baby suffered multiple skull fractures, retinal hemorrhages and other injures consistent with abusive head trauma.
'To have skull fractures like that, he had to be thrown, punched, or shook real hard,' Miller speculated.
Miller a four year resident at the mobile home park saiid Rowe had only moved in a few months ago. It was unclear where the father lived prior.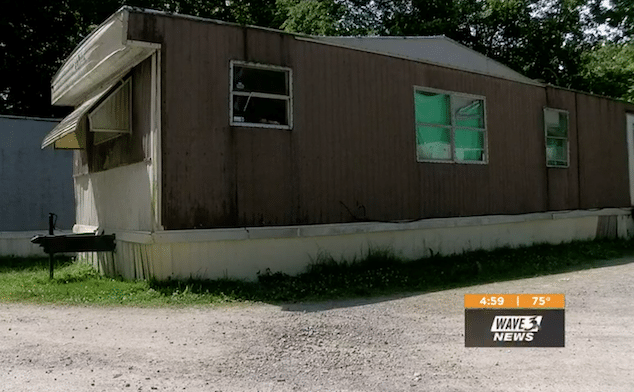 Donnie E. Rowe on edge: Father was on drugs at time of assault. 
According to Rowe's police report, the father conceded being on drugs during the assault on his son.
'If you are under the influence of any kind of substance, if you are depressed, if you are angry, or have anger issues, if it's a crying baby, it can push you over the edge,' said Erika Janes, coordinator of child safety programs for Norton Children's Prevention & Wellness told via WAV3.com.
Unclear was how often the father used drugs and what kind of drugs he was on at the time of the beating. The child's mother's whereabouts was also not clear – and whether she too had substance abuse issues.
Doctors have said they hold grave concerns whether the abused boy will survive his injuries.
Norton Children's Hospital said about one-third of babies who suffer abusive head trauma will die, while a majority of those who survive will have lasting complications from the injuries WVLT-TV reported. 
The child continues to remain on life support.
To date no known motive for the violent beating inflicted was known.
It's unclear if Rowe has a lawyer.