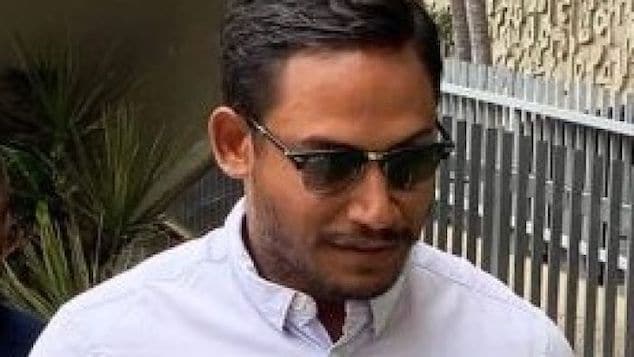 Ben Barba disgrace in a casino mirrors Australia's very own addictive behavior towards gambling and attitudes towards betting and domestic violence.  
Ben Barba, the Australian National Rugby League star will never be playing rugby as part of the league again, or that is at least what the disgraced player has said in his recent public statement that came about as a result of a casino incident that took place a little while ago.
The man has disgraced himself in the eyes of the entire country and his team and thus does not deserve to be part of the team or that is at least what both he and the country believe. He was seen acting irrationally and attacking his partner of sixteen years, physically hurting her and causing her all kinds of harm, as a result of his time in the casino. A terrible thing to witness and even more terrible news for the casinos in a country where casinos are already in big trouble.
So, as Barba spends the next few months being punished as a disgraced player, the casino industry is going to be facing a lot of trouble as well, as the public finally pushes against the industry even more than it has before. But there are those who believe that the famous Australian casino games love and the Rugby love will result in both of these making a comeback. One faster than the other, but a comeback nonetheless.
"We need to treat the lives of domestic violence victims with the seriousness we treat the issue of whether you've got a good fullback who can put the ball over the line. It's time to give 110% to crushing domestic violence." My latest for @RendezView: https://t.co/aRMEwvk6dc

— Eliza Barr (@ElizaJBarr) May 28, 2019
Barba and casinos in a bad light
Barba was never a saint, but he was never seen doing anything as horrible as he has done this time around. We could not help but think of all of the violence he exerted on the poor woman as we watched Barba get arrested, screaming like all hell at the police officers and calling them racist for doing their job.
The man, after all, put his hands on his partner and choked her and beat her as if he was nothing but a little scumbag. All he got sentenced to was community service. As far as we know and as far as we can see, we are pretty convinced that he is nothing more than a disgrace as a result of all of those actions. No matter how bad your day is, no matter how much you'e lost or how much you've drunk, you do not decide to express all of it in violence on people you love. And we believe that he had lost a lot that day, which reflects something about the Australian society that seems to be a pervasive problem for all kinds of people.
Casinos are dangerous. They are more dangerous than you would think, as they make people lose their minds even more than their money. They make people go to a place that seems to be happy and deceive them out of their money, causing them to get drunk, lose their money and then become violent as they leave. It is no surprise that hundreds of people around Australia are trying to get together and march against the troublesome industry that is the casino industry.
Ben Barba's bad behavior at the casino reflects Australians own unshakeable addiction to gambling: 
The addiction of the Australian people to casinos is troublesome, and it is only getting worse, with no single solution being available, seemingly. So far it is causing nothing but pain for most of the people, as a result of losing so much time and money in such places. Physical casinos are not something that should be as liberally regulated as they are. Which is why we believe that one of the best ways of going about solving the problem is getting the people to stay home and if they want to, play from there.
The reason is simple – while at a casino someone might be losing in public, enduring the shame and drinking it down with alcohol, the only person seeing themselves lose money at home is themselves. They can control their impulses better at home and they will not be driven to violence in a drunken state of anger. Instead, they will simply be disappointed in themselves and many stops playing after spending some money.
As it stands right now, the industry is in a strange place. More and more people are against it, just like they are against Barba, but there seem to be more and more apologists coming out of the woodwork, apologizing for both Barba and casinos.
There is no excuse for acting the way that Barba did, and there is no other solution to preventing this behavior other than preventing people like him from playing and losing in public. Which is why there must be a compromise. But as there are apologists, there will eventually come a time when Barba's sins will be forgotten and he might even manage to have a normal life.
Meanwhile, casinos are much too beloved and much too appreciated by the majority of Australians to ever really be hurt by the obviously mounting damage they are causing to them. So, everything will stay the same and be back to normal soon enough.
🗣 "It's a mistake I've made and I've paid enough. I've lost my whole career in this whole situation."

Former St Helens and NRL star Ben Barba has been sentenced to community service after pleading guilty to a charge of public nuisance. #rugbyleague https://t.co/G2CsHZQCw2

— Love Rugby League (@loverugbyleague) May 28, 2019