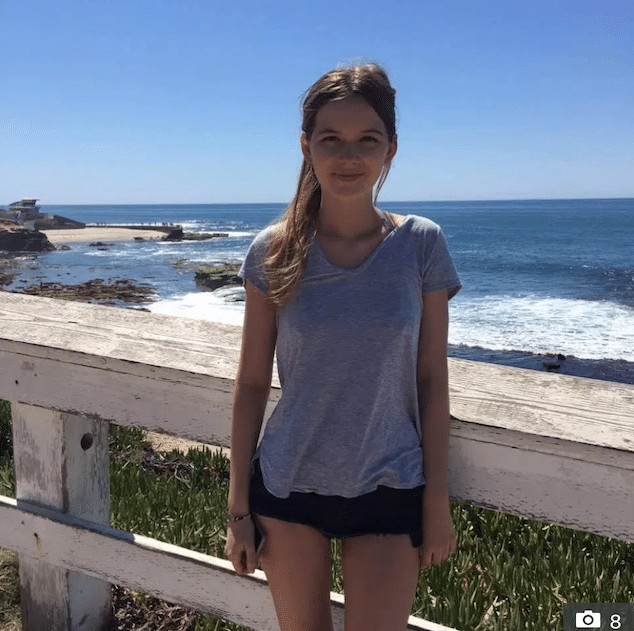 Jordan Lindsey of Torrance, California killed during a shark attack while snorkeling in the Bahamas on holiday getaway with her family.
A 21-year-old California woman was killed after being attacked by three tiger sharks Wednesday while she was snorkeling in the Bahamas with her family, according to local reports.
Jordan Lindsey of Torrance, Los Angeles County had her right arm severed in the attack, according to KABC citing officials. She was also bitten on her legs and buttocks in the attack.
Her family reportedly saw the sharks while she was snorkeling and shouted to her but Lindsay didn't hear them before the attack on Rose Island, northeast of Nassau.
Bahamas Tourism Ministry issues precautionary advisory to travelers:
A GoFundme page seeking to raise funds to bring Jordan's body back to California as of Thursday morning had raised just over $6K. In the post, Jordan's family described her as a beloved daughter and sister who had the most beautiful and gentle soul.
A statement issued early Thursday morning by Timothy Law Synder, the President of Loyola Marymount University, said Lindsey was a communication studies major at the university. Synder said Lindsey was a 'devoted animal lover and climate change advocate.'
The Bahamas Ministry of Tourism and Aviation expressed condolences and "deepest sympathies" to the family in a statement, and said officials were still investigating the incident. In the meantime, it said another government agency had issued "precautionary advisories to the public" following the shark attack.
Jordan Lindsey, seen in the center, took a photo with her family and girlfriend right before they went on a snorkeling trip in the Bahamas. The 21-year-old Torrance woman died after being attacked by three sharks during that trip https://t.co/58F6Ml77pD pic.twitter.com/0C8kFmEQAd

— ABC7 Eyewitness News (@ABC7) June 27, 2019
From Jordan Lindsey's father:
"…We already miss her so much. She was so caring she loved all animals it's ironic she would die getting attacked by a shark."
More on the young Torrance woman who died after a shark attack in the Bahamas @NBCLA @11p pic.twitter.com/yy96HLdEPv

— Hetty Chang (@HettyNBCLA) June 27, 2019
SHARK ATTACK: Officials in the Bahamas say 21-year-old Jordan Lindsey of Torrance was killed in a shark attack near Rose Island today. 3 sharks involved, right arm severed. Witness took this photo of a tiger shark she says was involved in the attack. @FOXLA
Photo: Jace Holton pic.twitter.com/3yUqXNPLik

— Bill Melugin (@BillFOXLA) June 27, 2019