Adel Sambrano Ramos arrested in the shooting death of Tara O'Sullivan Sacramento rookie cop. A long history of criminal violence against women.
A Sacramento gunman who shot dead a female police officer has been identified as a 45-year-old father-of-two and a grandfather with a long history of violence against women. 
Sacramento Police say officer Tara O'Sullivan, 26, was helping a woman gather her belongings to move out of a home in the North Sacramento neighborhood Wednesday evening when she was shot by Adel Sambrano Ramos, 45.
An armored vehicle was brought in to rescue the wounded officer, but it took more than 45 minutes to get her to a hospital as Ramos kept firing a rifle.
The standoff in the 500 block of Redwood Avenue ended early Thursday morning when the suspect surrendered to police. 
A press release from Sacramento Police described Ramos being charged for felony murder and misdemeanor battery. He was being held without bail pending his next court appearance scheduled for June 24.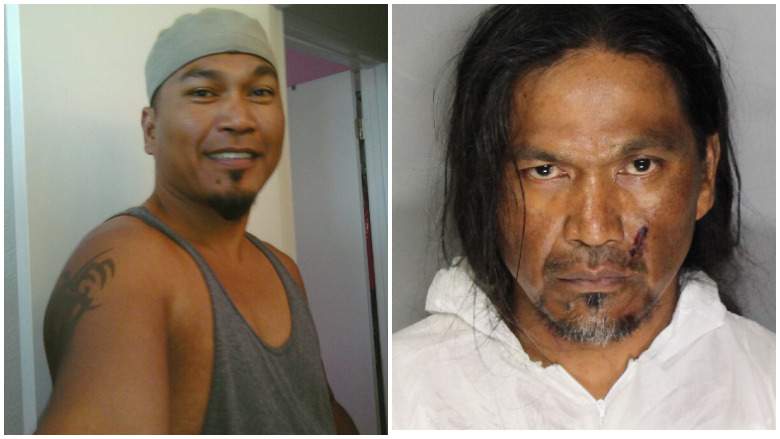 It is with a broken heart that we have to share with all of you that earlier today we lost one of our own. While on a call for service in North Sacramento, Officer Tara O'Sullivan was shot and killed. She gave her young life while protecting our community pic.twitter.com/MXr7C4M5qJ

— Sacramento Police (@SacPolice) June 20, 2019
Adel Sambrano Ramos: A long history of domestic violence
The Sacramento Bee revealed Ramos having a criminal record dating back to at least 1995, includes multiple charges of domestic violence and battery, theft and DUI.
Ramos' most recent arrest prior to Wednesday's shooting- last September – involved him allegedly attacking a young woman at the same home on Redwood Avenue where the police standoff took place overnight.
In that case, Ramos was charged with 'willfully and unlawfully [using] force and violence.' Given that the charge was a misdemeanor, Ramos was released pending a trial and barred from having contact with the victim. 
A warrant for his arrest in that case was issued on June 10.
Records indicate that Ramos was accused by his wife of domestic violence in 2003.
In April 2007, Ramos again was accused of the same crime targeting another woman. 
On Thursday, the man's estranged wife, Sarah Ramos, told the Sacramento Bee that he was a good man and a good father to their two children. The couple, who had been married for a decade before separating, also have a granddaughter. 
Ramos' neighbor said Ramos has always been polite, and enjoyed hunting and fishing.  
A regard of the man's Facebook profile revealed Ramos working as a foreman for a Carpenter Union and originally hailing from the Philippines.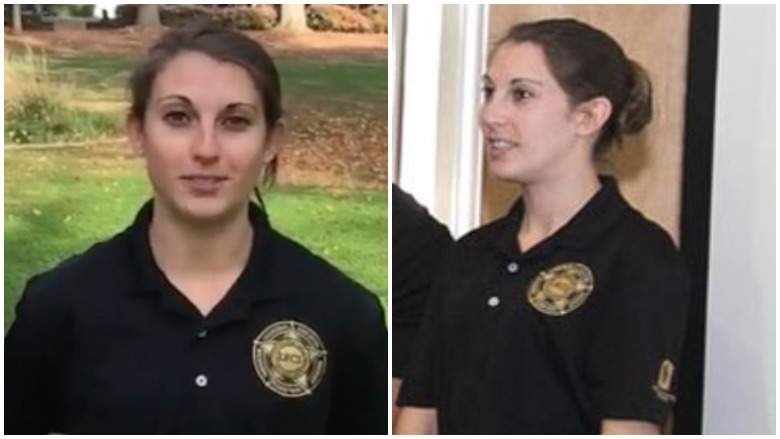 Could a Sacramento rookie cop's life been saved? 
O'Sullivan had only been a police officer for six months when she was killed, after graduating from the force's police academy in December.
O'Sullivan had been part of the first class of graduates of Sacramento State's Law Enforcement Candidate Scholars program in 2017 and went on to the Sacramento Police Academy. '
'Our officers maintained cover in safe positions until we were able to get an armored vehicle in the area,' said Sgt. Vance Chandler. 
KTXL-TV reported that the officer was hit and then pinned down in a yard.
Officers tried reaching her, only to be preempted as Ramos continued shooting at officers.
The gunfire kept O'Sullivan's colleagues away for 45 minutes. But there has since been debate as to whether the officer may have survived her wounds had police exercised more options in getting to her sooner.
Stephen Nasta, a professor at the John Jay College of Criminal Justice and a former inspector with the New York Police Department, said taking 45 minutes to reach a wounded officer was 'unacceptable.'
If officers couldn't immediately get an armored police vehicle to the scene, he said, they should have commandeered a bank armored vehicle, bus or heavy construction equipment. 
'If there's somebody shot, lying on the ground, you have to do everything you can,' Nasta said.
If no such vehicle was available, he said he would expect officers to use a diversionary tactic such as firing at the home, deploying smoke grenades or breaking a door or window in another part of the home to distract the gunman as other officers rescued the downed officer. 
Just before 7pm, officer O'Sullivan was brought to UC Davis Medical Center, where she later succumbed to her injuries following surgery. 
The suspect continued firing at officers through the night. Sometime after 11pm, a police negotiator was able to make contact with the gunman after delivering a cell phone to him by a robot, reported Sacramento Bee.
At around 1am, the gunman barricaded inside the house signaled that he would be willing to surrender. 
Just before 2am, Ramos surrendered. 
O'Sullivan is the first Sacramento police officer to have died in the line of duty in 20 years.  
A hearse carrying @SacPolice officer Tara O'Sullivan leaves UC Davis Med Center. Sullivan was shot and killed while responding to a domestic disturbance call in North Sac today. @CBSSacramento #cbs13 pic.twitter.com/LOfz49aYy8

— Rachel Wulff (@rachelwulff) June 20, 2019