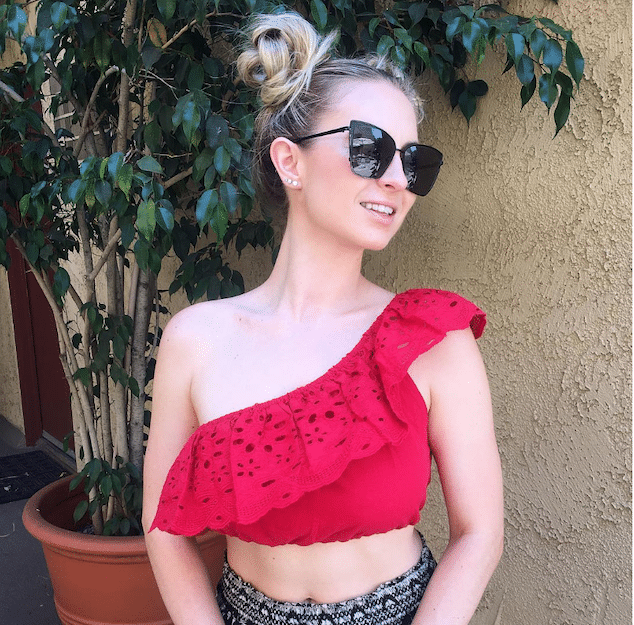 Summer Wardrobe Must Have items: With winter out of the way and warmer weather finally here- Scallywag & Vagabond has a peak at choice basics that belong in your repertoire for 2019. 
Summer's peeking through the clouds, so it's finally time to ditch those oversized winter coats and sleek spring turtlenecks. Getting a new wardrobe in check is an exciting process, and one that doesn't need to be daunting. 
Because summer clothes are all about light and loose layers, making sure that you have a few basic pieces that you can rotate throughout the season will ensure that you look good without breaking a sweat.
A reliable pair of sunglasses
Sunglasses are the first thing that come to mind when you think of summertime accessories. Summer is all about taking a trip to the beach or lounging around in the park, soaking up all the warmth that you missed during the past few months. Therefore, start the season right by getting yourself a nice pair of sunglasses while you're out stocking up on sunscreen. If you can, opt for a pricier pair that'll last you several summers.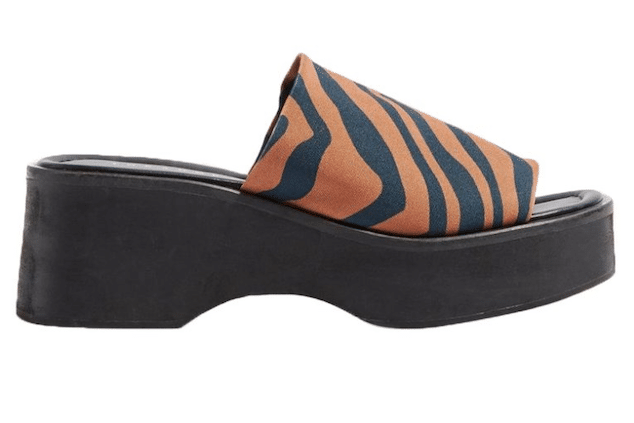 Comfy slides
Slides are the sartorialist's footwear of choice this summer — from chunky platform mules from Topshop to simple Greek-style sandals from Net-a-Porter. You literally just have to slide these shoes on and go, with the added bonus of not having to worry about sweaty summer feet. Slides are designed with comfort in mind, which means that even slides with a wedge heel are good for strolling around the city. With all the different options available, you can live in slides the whole summer.
No-brainer bags
One good tip is to have a bag you'll reach for again and again, one that fits all your essentials while still matching a multitude of outfits. Check out our previous post on Scallywag & Vagabond for a list of all things to consider when choosing a bag — including some factors you might not even have thought of. For instance, did you know that you should opt for a bag that complements your body shape? And if you're someone who obsesses over what to wear, keeping all your essentials in one place guarantees that you'll be able to save time without compromising style.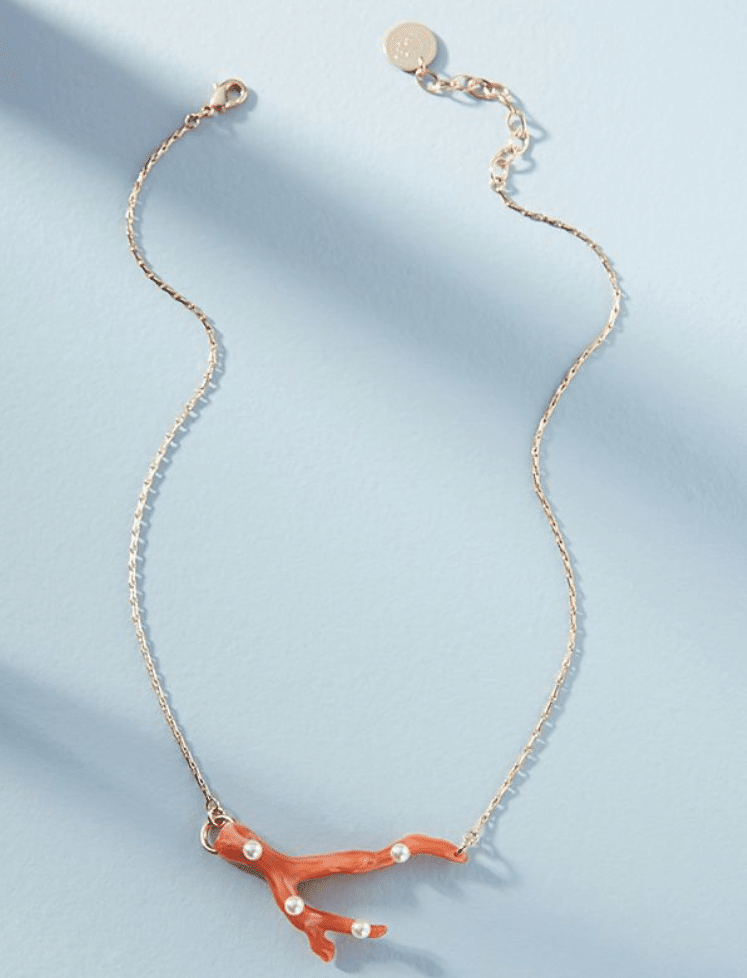 Colorful accent pieces
Pantone declared 2019 the year of Living Coral, making it the go-to accent color in wardrobes all across the world. It's time to ditch monochromatic color schemes in favor of sunnier (pun intended) pieces. You don't have to go full-color, either. There are lots of ways to incorporate color into your wardrobe, whether it's through a show-stopping necklace or a rainbow-hued statement tee.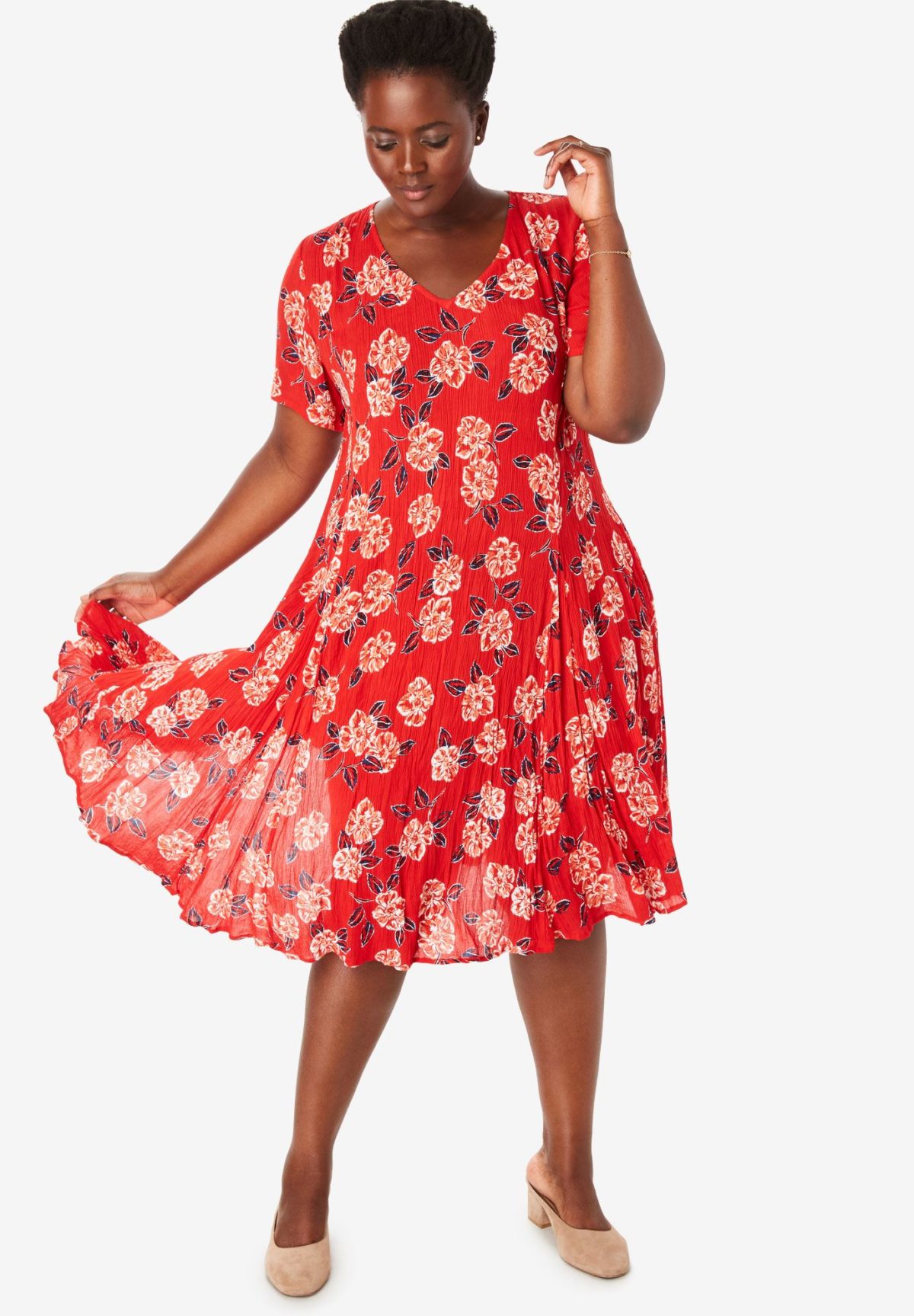 Breezy dresses
As far as versatile clothing goes, nothing beats a good dress. You can wear a dress on its own or choose to accessorize it — and even then, you can go with a simple chain necklace and stack of band rings, or don a whole head-to-toe getup. The range of dresses on Woman Within are a testament to this versatility, with everything from relaxed shirt dresses and chic shift frocks, down to refreshing maxi garments and patterned hem numbers. Dresses are a godsend when it comes to looking like you've spent hours on your outfit when you only had a few minutes to get ready, making them perfect for those last-minute trips and summer evening dates.
Wide-leg jeans
Summer is the perfect time to wander outside your denim comfort zone. Skinny jeans are a closet staple, but can be too hot for the summer months. Enter wide-leg jeans, skinny jeans' cooler younger sister and your next style favorite. Wide-leg jeans are not only more comfortable for your legs, but they also flatter virtually any body type. There's also a pair of wide-leg jeans for every budget, with pairs from Forever 21 selling for as low as $30. Time to let those ankles breathe!
View this post on Instagram