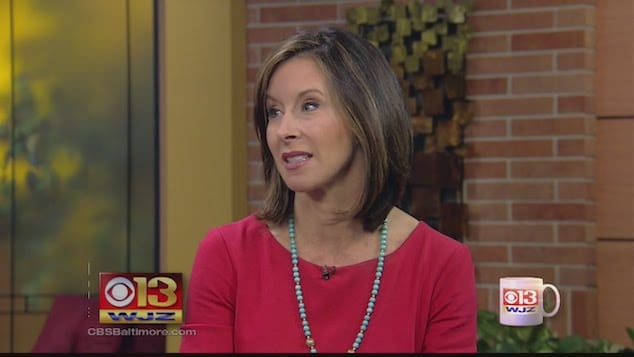 WJZ Baltimore TV anchor, Mary Bubala fired. Was a reporter's dismissal a knee jerk reaction to political correctness and legitimate racist attack? Media in turmoil. 
Racial animus? A Baltimore TV anchor has been fired after suggesting the city needed a 'different kind' of mayor after three black women had held the post. A sacking that has led to some wondering if the reporter's dismissal had more to do with not seeming to risk offending a certain constituency as opposed to a failure of avid critical reporting. 
Mary Bubala, 49, was fired from WJZ after 15 years at the station following backlash from her comments while covering the recent resignation of mayor Catherine Pugh amid a corruption scandal.
'We've had three female, African American mayors in a row,' the anchor said on-air.
"They were all passionate public servants. Two resigned, though. Is this a signal that a different kind of leadership is needed to move Baltimore City forward?"
Seemingly legitimate questions. Or were they?
Anchor @MaryWJZ was FIRED after 15 years at @wjz after these comments about the race and gender of the previous three #Baltimore City Mayors.

Should Mary Bubala have lost her job?

– Yes
– No
– Not Sure pic.twitter.com/eFF6TeaN1B

— WCBM 680 (@WCBM680) May 7, 2019
A sincere apology pic.twitter.com/gV4dz7CFkd

— Mary Bubala (@MaryWJZ) May 3, 2019
Mary Bubala fired: Forced to grovel cause her employer refused to stand by ethics of journalism.
After an outcry, because not even a 15 year veteran can feel comfortable anymore that they know how to do their job and sometimes ask uncomfortable probing questions-  Bubala capitulated and tweeted a 'sincere apology,' insisting the 'question did not come out the way I intended.'
'I am so deeply sorry and sincerely regret the words I chose,' the bludgeoned journalist wrote.
It wasn't too much longer that WJZ general manager Audra Swain confirming to The Baltimore Sun that 'Mary Bubala is no longer a WJZ-TV employee.'
So much for your boss having your back. Journalists be damned. Follow the program. Repeat after the scripted lines- no need to offend or alienate. Damn dollars to care about.
Affirmed Swain, 'The station apologizes to its viewers for her remarks.'
Indeed.
Bubala with mud slapped all over her face then went on to post to Facebook, insisting that it was not in her 'heart to intentionally cause this kind of harm.'
'Unfortunately, I now stand in the path of the tornado,' she wrote.
'WJZ was forced to let me go. I am saddened and shocked by this decision. I fully intend to fight to restore my reputation because I've invested my heart and soul in my work and my city.'
Forced? Shocked? Should journalists be shocked that they too are disposable in the current age of political correctness?
And then there were these reactions on social media that made this author wonder, see what you think?
@wjz Can someone please explain to me why Mary Bubala was fired? As a black woman who watched her ask the question about Baltimore's leadership, I found nothing to be offensive and only heard facts. This is wrong and it needs to be fixed.

— Venusbabe887 (@HeleneTae) May 7, 2019
I had the great pleasure of working w/Mary Bubala at Channel 2 and she was & has always been the epitome of class on & off the air. Not defending what she said but Pitiful that she was let go.

— Keith Mills (@KeithMills1090) May 8, 2019
Dear @wjz,

I am appalled that you fired Mary Bubala for her question/comment about the the last three Mayors of Baltimore City. It wasn't a racist comment, she could of left out race and sex, but in no way was it hurtful. Shame on you. #BoycottWJZ????

— Artise is DEFiant (@ArtiseIs) May 7, 2019
I might take some heat for this but I don't think Mary Bubala meant what she said in the context that everyone is putting it in. And she may have a point about needing a new demographic to lead Baltimore City. Wasn't that our whole campaign for Obama?

— Javon Edmonds (@ChefVon45) May 7, 2019
Didn't think WJZ was gong to do the right thing. Her statement was problematic on many levels and revealed a profound ignorance. WJZ says anchorwoman Mary Bubala is out in wake of her question about race, gender of recent Baltimore mayors – Baltimore Sun https://t.co/LgwEu7msY9

— Stephanie (SRB) (@MayorSRB) May 7, 2019
Bubala's unscripted question sought to discern the extent to which a new type of mayor was needed after three crash-and-burn administrations. What reasonable person thinks she sought to make race an issue—especially given the preponderance of knee jerk reactionaries out there?

— Bob Knott (@BobKnott) May 4, 2019