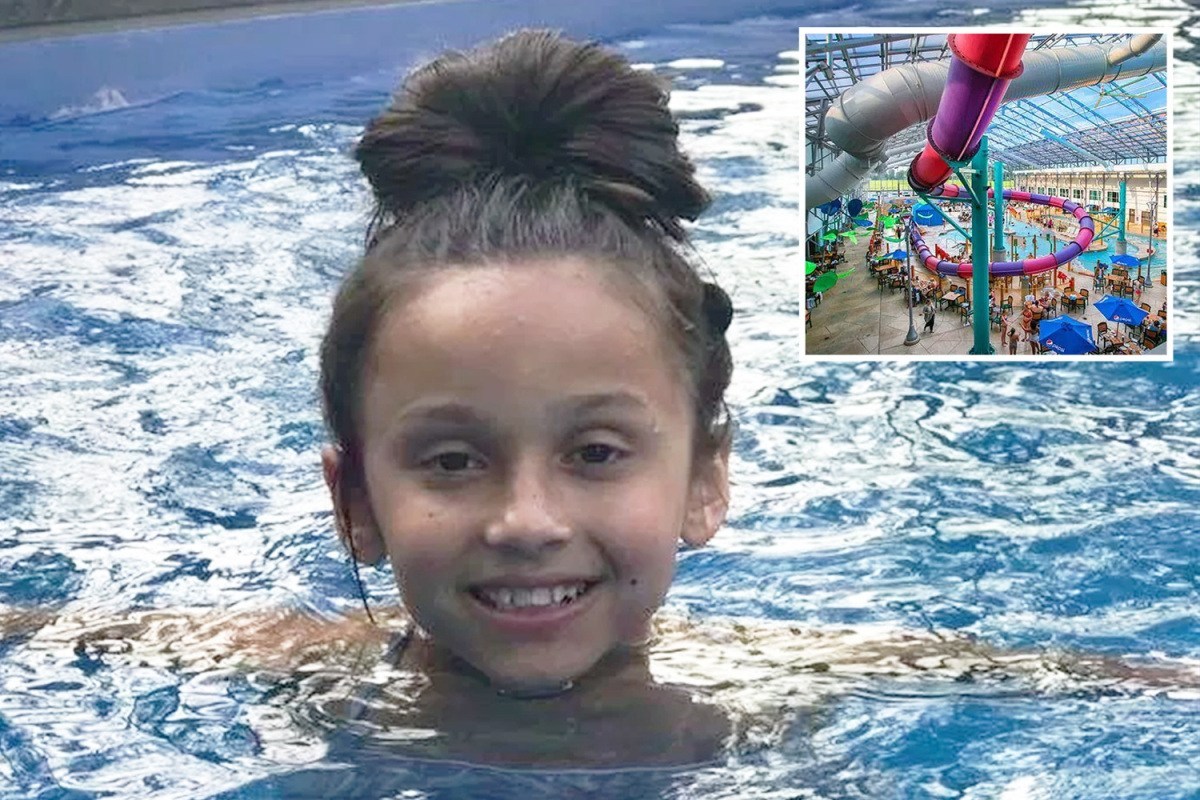 London Eisenbeis death: 

10 year old Michigan girl died of heart attack riding down giant water slide cause she was over excited- triggering unknown heart condition.
A 10-year-old girl died from cardiac arrest on a Michigan water slide — because she was so excited to finally get on the ride- the girl's mother revealed in an interview.
The tragedy followed London Eisenbeis for years looking forward to riding the Super Loop Speed Slide's 273 foot long chute at Zehnder's Splash Village– only for tragedy to occur.
Finally tall enough to make the 48 inch height requirement to ride the chute at the Frankenmuth venue-the ten year during a family trip on February 18, 2018- giddily anticipated her turn to drop down the four story tube.
Unbeknownst to London and her family, the girl was suffering from a heart condition called Long QT syndrome that causes abnormal rhythms.
As the 10-year-old finally achieved her dream of going on the massive slide, her heart rate spiked and, due to her condition, the young girl went into cardiac arrest and died, London's mom, Tina told via the UK's Sun. 
London Eisenbeis cardiac arrest death: 'You never know when it's going to happen.'
Following the tragedy, London's parents, Tina and Jerry along with big sister Eden, have all dedicated their time to raising awareness about the importance of heart defibrillators — a device they believe could have saved her life.
'There were no signs of the condition, she just dropped,' Tina, 44, explained to the media outlet of her daughter, who was an active athlete and gymnast. 'The day before she had been doing flips in the air.'
'You never know when it's going to happen,' Tina added. 'You never think it's going to happen to you and this is not a club you want to be part of.'
Tina said the tragedy was especially traumatizing as nobody expected London, whose heart condition was unknown at the time, to have her life end from an attraction at a water park.
'London looked at her dad, gave two thumbs up and smiled, went down the slide and came out in cardiac arrest,' Tina explained. 'The excitement threw her rhythm.'
'The slide she went down has a heartbeat sound at the top that my husband said made it even scarier,' Tina added. 'Who would have ever thought she would come out the bottom without one?'
London was transported to Covenant HealthCare in Saginaw before being airlifted to the University of Michigan's children's hospital, where she remained for nine days on life support.
In that time, doctors told Tina and Jerry that their daughter had gone into cardiac arrest again and suffered brain damage as a result of being deprived of too much oxygen.
On Feb. 27, London passed away.
Hard to believe it's been one year since London Eisenbeis left this world too soon. We are proud to have #LondonStrongFoundation & #GrandBlancGymnastics here to see how their donations in London's honor are helping save other children. Tumblethon is this week (810-694-3222). pic.twitter.com/YltvHd2Jvq

— Hurley Medical (@HurleyMedical) February 25, 2019
London Eisenbeis memory remembered:
The young girl was laid to rest on March 3 — the same day that she was expected to attend a daddy-daughter dance at school — and as a tribute, her family had her wear the special dress she had picked out herself for the funeral services.
In the time since their daughter's death, Tina and Jerry established a non-profit foundation called London Strong, which offers small-cost CPR/AED training classes as a way to raise money and place defibrillators around the community to save lives.
Tina told The Sun that she believed using a defibrillator, a portable device that helps electrically reestablish heartbeats to someone in cardiac arrest, could have saved London's life in a timely manner.
At the time of the incident, Tina said London did not receive any medical assistance from a defibrillator.
'You have to respond, you don't have time to wait,' Tina, who has become an instructor for the American Heart Association explained. 'I think people are afraid of defibrillators, but they're very easy to use. They're what is needed to bring back the rhythm.'
It remained unclear if Zehnder's Splash Village has since added defibrillators to their water parks.