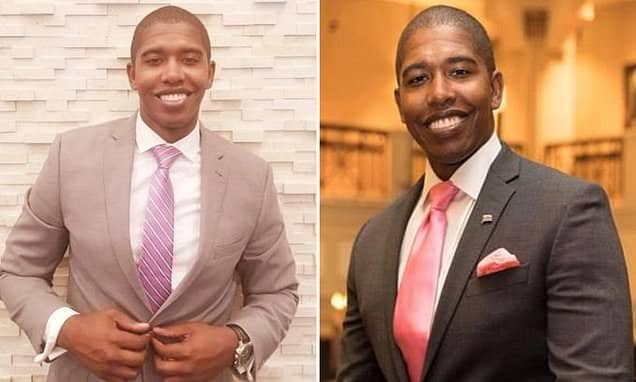 John Martin Hill make believe millionaire alleged to have swindled a Alpharetta, Atlanta woman out of $80K after convincing her they were in love only to disappear after she gave him money for a deposit for a home. 
Gwinnett County police are seeking to arrest a 35 year old man they say defrauded an Alpharetta, Atlanta woman out of more than $80,000 after meeting her on a dating website, telling her he was a millionaire while convincing her they were in love. 
John Martin Hill, has since been charged with theft by deception. An outstanding warrant for the man's arrest accuses the alleged 'conman' of defrauding women in the same way in four other states, AJC reported.
The woman told police she met Hill on Match.com. The two messaged on the dating site March 27, then met in person later that day, cops said. 
'During their short romance, he convinced her that they were in love and wanted to buy a house together,' Gwinnett spokeswoman Cpl. Michele Pihera said. 'They went house-hunting and selected a home they were interested in.'
Within a week of knowing one another, Hill and the woman agreed to get married, Pihera said. 
She gave Hill more than $80,000 to put toward the purchase of the house and to buy furniture. 
And here's the kicker kids….
'Following the exchange of money, the suspect ceased all contact,' Pihera said. 
Investigators discovered Hill living in an apartment in Duluth with another woman and a child. Cbs46 reported the man recently purchasing a 2014 BMW and painting it black. Do you suppose?
Cops say Hill has changed his name more than five times in the past two and a half years- with the dating conman accused of committing similar acts in Virginia, Delaware, Maryland and New Jersey. 
Anyone with information on Hill's whereabouts is asked to contact Gwinnett detectives at 770-513-5300.