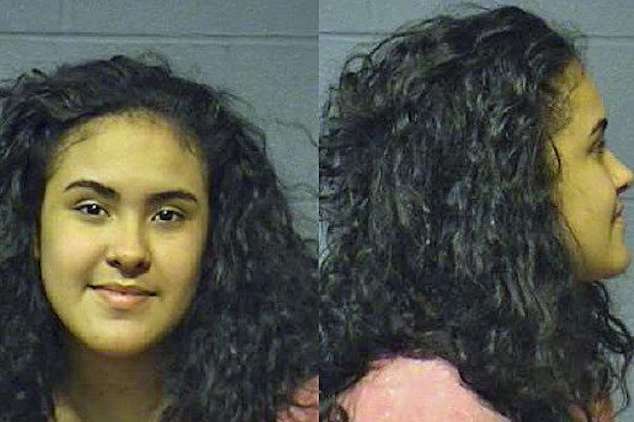 Ednnys Vicente: Hartford, Connecticut teen scheduled to be indicted after stabbing woman 13 times- puncturing her lungs. Motive unknown. 
An 18 year old Hartford, Connecticut teen has been arrested after allegedly stabbing another woman last week 13 times.
Ednnys Vicente – who is accused of having attacked a woman at around 12:15 a.m. May 9 as a large crowd had gathered in the area of 219 Harvard St was scheduled to appear at Hartford Superior Court, Tuesday- ctpost reported.
Officers were called to the location on a report of a serious stabbing and found the victim with 13 puncture wounds to her back, arm, chest and face. 
The woman was critically injured with serious stab wounds to her mouth, two arteries and her spine, police said.
An investigation identified Vicente as the person who committed the assault, police said. She was picked up Monday at about 11 a.m. by the Hartford Violent Crime Unit to be served with an arrest warrant charging her with first-degree assault and two other unrelated warrants. Police did not disclose what prompted the stabbing or the condition of the victim.
Vicente was held on $675,000 bond.