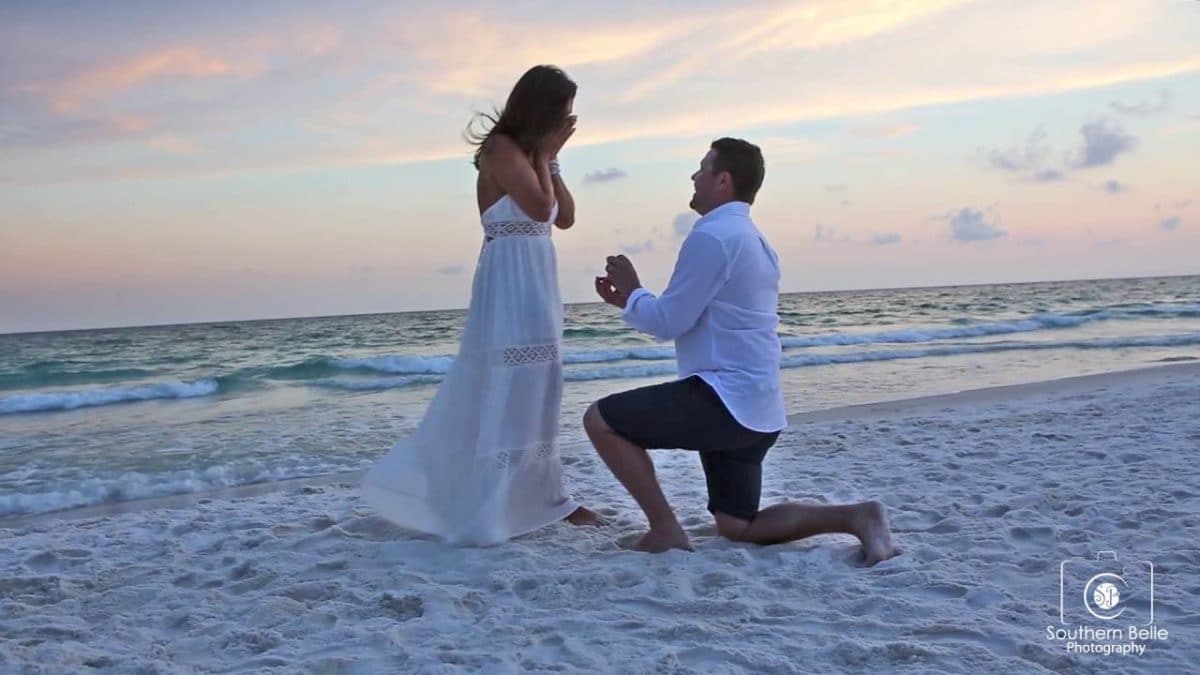 The Do's and Don'ts of an Unforgettable Wedding Proposal: How to make a memorable moment a symbol of a lifelong commitment. 
Oh, it is that time of the year again! The lovers are out in full flow, and there is a lot of romance in the air. Wedding proposals have been planned, and you are about to pop the question in front of the love of your life.
When it comes to wedding proposals, there is no right or wrong way to do it. You can accentuate the purpose of the occasion by planning a flawless proposal. The big step towards wedded bless comes with a lot of contemplation and planning, which is why we have made a helpful list of do's and don'ts to get you on track for what you should do.
Do Recollect the Past
You could just go down on your knees and pop the question or be as nice as you possibly can and take your girl on a trip down the memory lane. Recollecting moments of true love from the past can work in your favor here.
For starters, you can talk about the day or moment when you guys first met, made a bond, first talked about a relationship, first kissed, or first danced among many other things. You can then put the icing on your cake by mentioning how you were so glad and proud of all that you had done together, and you would repeat the same if you ever had the chance to.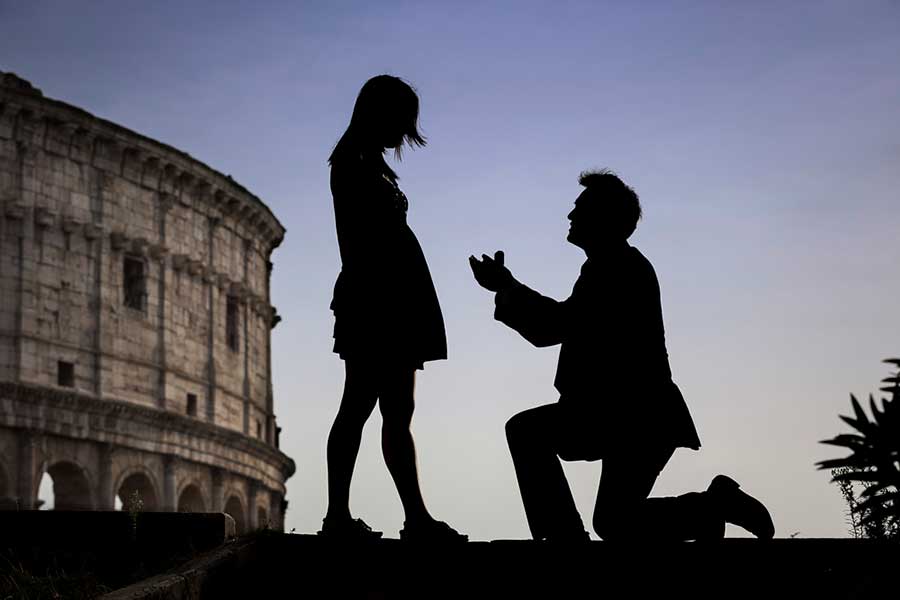 Do find an Iconic Place
An iconic place is where you should go to for popping the question so that you both can reminisce about the moment and remember it in fond words. Don't confuse iconic for trendy, as trendy places often go out of fashion or become a fad pretty soon. You can opt between a natural spot or historic monument to make your proposal an ideal moment in your life.
The thing about trendy places is that they might be the talk of the town currently, but it wouldn't take long for them to be forgotten, and for your proposal point to be lost somewhere. Make the proposal worth it.
Do Know What Your Partner Wants
Well, public opinions tend to be trendier than the privates one, but not everyone is comfortable with that option. Since you're about to pop the question, by now we assume and expect you to know what kind of person you're dealing with. Your understanding of the person and whether they would be okay with a public proposal should lead you on your quest here.
Use all that you know about that person to good effect and create memories that stick with your for the time to come.
Do Have Your Permits
Many couples in this day and age plan an elaborate proposal, often including activities centered on a flash mob. Such flash mobs are common across natural parks and malls, which is why you might also be motivated to go for a similar idea. However, before you even think about an elaborate flash mob, do remember the permits that you should have at your disposal. The location you choose will probably have park officials and cops nearby, so it is best to have all permits with you. Cops can be heartless, and wouldn't listen to your excuse of a marriage proposal for the permit-less flash mob.
Do Have a Decoy Story
The last thing you would want to see is having everything planned for the day and finally seeing her back out because of other plans. She would obviously have no idea of your intentions, which is why she can be mistaken for not giving the importance that you're giving to the plan.
In order to ensure that she comes with you, have a wonderful decoy story at your disposal. You can take a leaf out of the book of all other men going through the same problem and make something like a family dinner or any other occasion up. Say you have a special family relative in town for only a night, and you would want her to meet them. Make her come, and handle the rest through your proposal.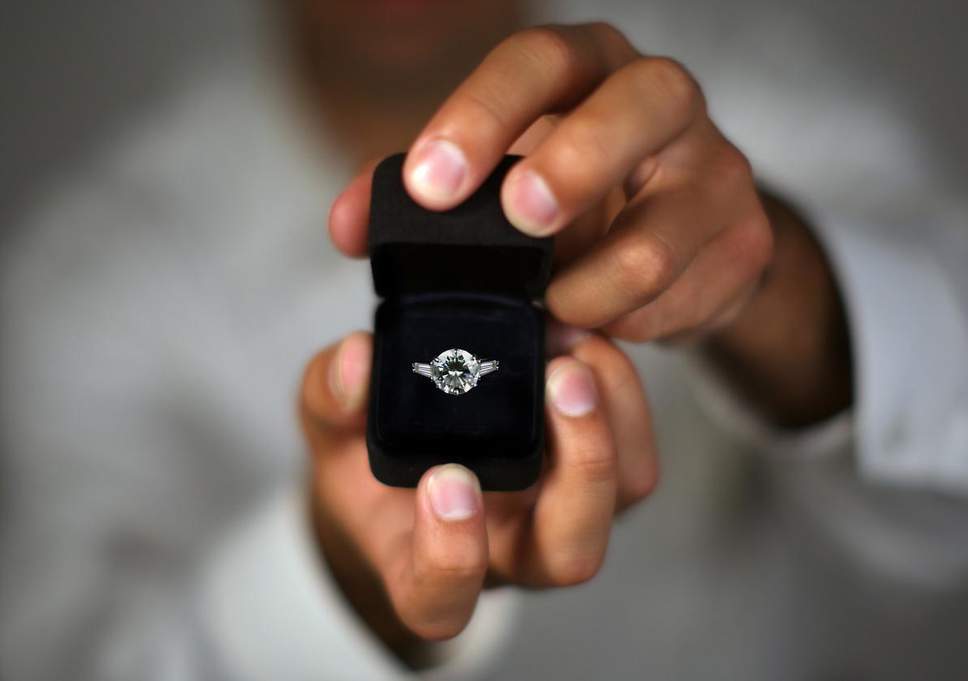 Don'ts
Just like there are some things you should do, there are others that you shouldn't. These include:
Don't Let Your Secret Slip
The last thing you would want to know before your proposal is that your girl already knows about it from someone else. This would not only be a bummer for you, but will also hinder the situation from achieving the greatness that you expected of it.
To ensure that the word doesn't slip, you shouldn't let anyone get a heads up on your intentions. Be very secretive, and only let a trustable person know of your plans. Even the vendors you choose for wedding rings shouldn't be linked with her in anyway.
Don't Neglect Your Look
If you have someone filming the scene, you would probably also be a part of the video for this momentous occasion. Knowing this, you would literally hate to look back at the video from the future and see yourself in random clothes.
Make sure that you have your perfect 'proposal outfit' at the ready. Amidst all the worries and the arrangements for wholesale diamonds, most men forget to prepare their perfect proposal outfit, which they'll wear to the event. Hence, we would recommend you to get your look ready for the day.
Don't Miss the Follow-Through Plan
While we hope and expect that she says yes to your question, do you have anything planned for after that? Well, yeah you'd jump in the air, kiss and hug each other. But, what after you're done with the initial excitement? Do you visit someone? Go to a romantic getaway? Decide upon a dinner? Or just head back? You need to have all these questions answered and a follow-through plan figured out.
If you're proposing to her outside the country, make sure you have your phone and Wi-Fi at the ready, so that you can immediately call friends and family back home and have a hearty video call with them.