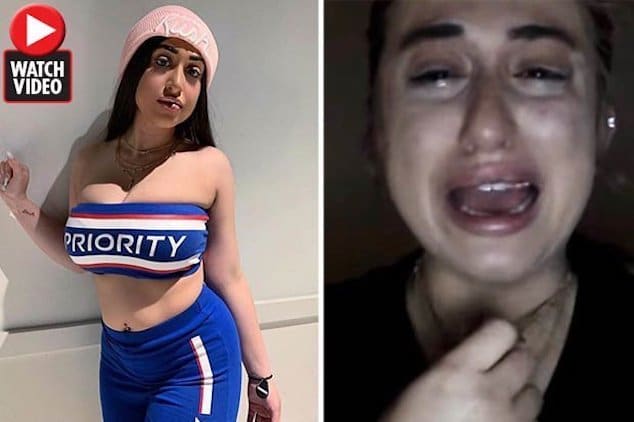 Jessy Taylor Instagram star films herself breaking down in tears after finding out her social media account has been deleted and fearing having to get a normal job.
An Instagram 'star' has filmed her own demise after learning her social media account had been banned.
Jessy Taylor, who went by the username jessytaylorduh, uploaded the video of herself to YouTube last Thursday where she is seen breaking down in tears. 
The Florida native said she was in San Francisco when she learned her account had been banned while editing.
'I've tried to get it back, I've called everyone I can, and I don't know why it's not working out for me,' the 21 year old is seen saying in the video.
Taylor's account had more than 113,000 followers prior to the account being deleted.
Jessy Taylor Instagram star: '

I'm not work material… I will never be work material.'
Taylor blamed a mass influx of 'trolls' who'd reported her account as spam, resulting in Instagram deleting it.
'I am nothing without my following,' the social media aspirational repeatedly says between sobs.
Continued Taylor, 'You're ruining my life. I want to say to everybody that's been reporting me, think twice, because you're ruining my life.'
At one point Taylor tells her followers she fears ending up as a 'homeless prostitute' without her Instagram account. She also expressed her reticence about being forced to get a normal 9-5 job or being forced to having to go back to work for 'McDonald's.'
'I'm not saying there's anything wrong with working at McDonald's, because I worked there. But I don't want to go back to that life.
'I'm perfectly happy where I'm at. I have no job qualifications, I could never work a normal job.'
'I'm worthless I bring nothing to the table, zero. I bring nothing to the table when it comes to that.
'I'm always going to fight the people. I always get kicked out of places. I'm not work material I will never be work material.'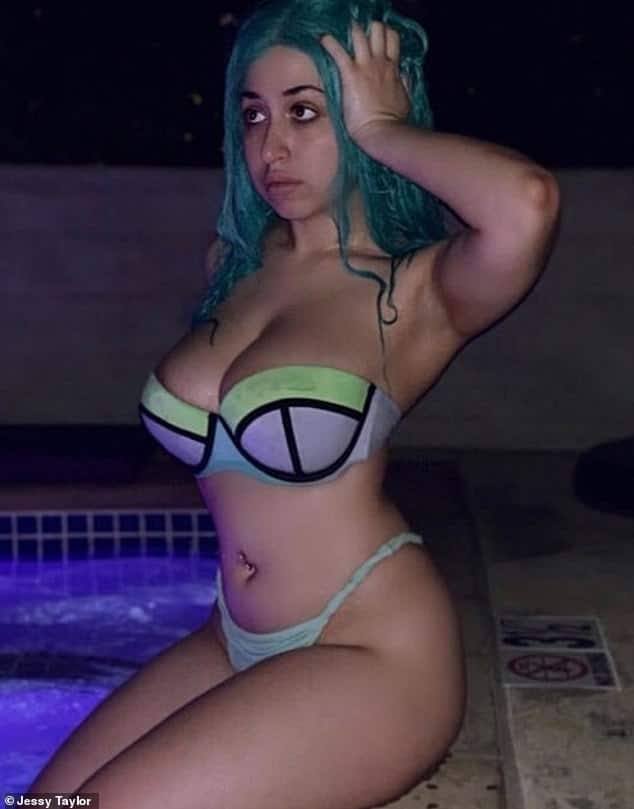 Jessy Taylor Instagram star: 'You have more dislikes than likes!'
Taylor goes on to say she makes her income from advertising on social media after previously being a sex worker.
The influencer has since started a new account, which has about 2,000 followers.
And then there were these comments on the web that caught this author's attention, see what you think?
You NEED to stay off social media. Clearly it is NOT for you. All your videos have more dislikes that likes. That should tell you something right there.
You gonna live stream yourself getting a job?
Shallow, vacuous and self serving.
Reported.