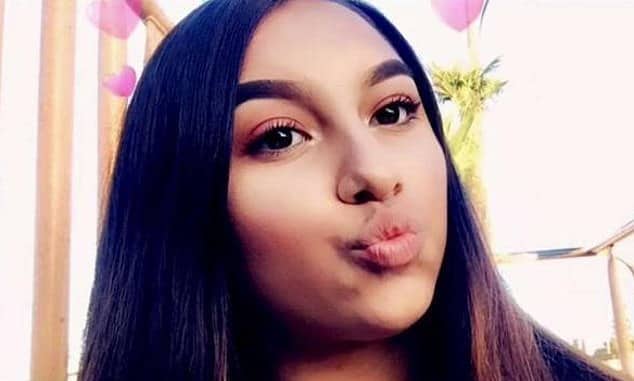 A missing California teen girl, 

Samantha Bustos is found dead at an industrial park with a traumatic injury. No known motive. 
A missing 15-year-old girl has been found dead with a 'traumatic' injury near a California industrial park.
Samantha Bustos-Vital of Gardena was discovered face-down near Domingues Hills Industrial Park in Compton — a day after her family filed a missing persons report, the Los Angeles County Sheriff's Office said Tuesday.
Authorities were called around 1:26 a.m. Monday to investigate a body discovered lying face in the bushes.
Bustos appeared to have suffered an injury to her upper torso and was pronounced dead at the scene, according to officials.
Her case was ruled a homicide, but the cause of death is being withheld.
'The motive and potential suspect information is unknown at this time and the investigation is still ongoing,' authorities said.
It remained unclear how Bustos came to be targeted and whether she knew her assailant. The missing teen was last seen alive three days ago.
Samantha Bustos had been with friends but never made it home:
Bustos' cousin Susan Lainez told KTLA the teen was with friends Friday afternoon in Compton, but never made it home. Bustos' cellphone had been shut off by midnight Saturday after repeated calls went unanswered, Lainez said.
The family searched for the teen "day and night" but couldn't locate her, prompting them to report her missing on Sunday.
A GoFundMe page was created by relatives to raise money for the teen's funeral.
A vigil was held for Bustos at the area where her body was found, Monday night.
Anyone with information about the incident is asked to contact the Los Angeles County Sheriff's Department's Homicide Bureau at 323-890-5500.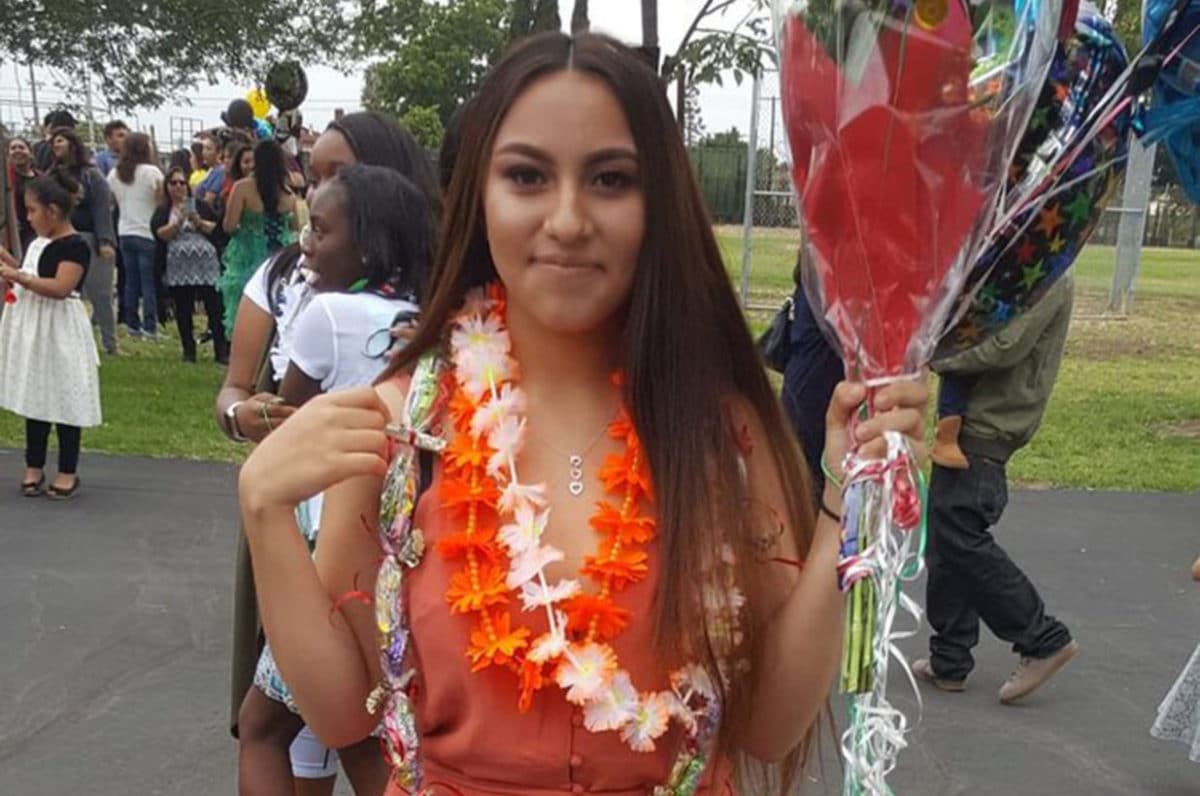 A memorial growing in Compton where 15 year old Samantha Bustos' body was found early Monday. Sheriffs Investigators say at this point, they don't have a motive or suspect description. Her family is hoping for answers. @nbcla pic.twitter.com/lcqSsbei2O

— Christine Kim (@ChristineNBCLA) March 26, 2019