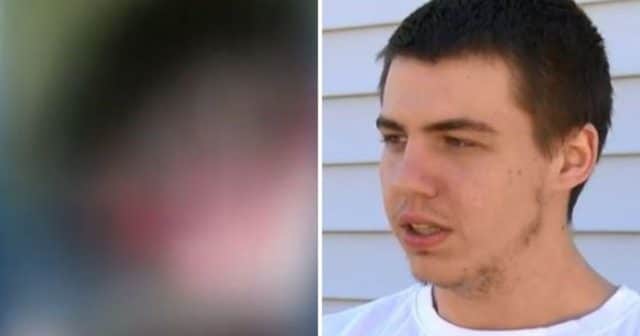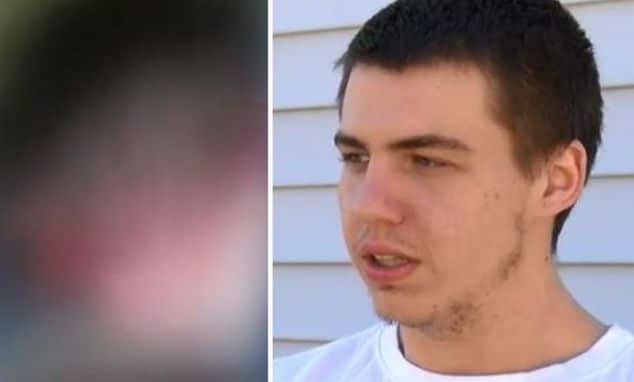 Richard Adams: Did he go too far taking the law into his own hands? Eastland, Ohio man makes bond after beating up teen he claims was molesting 5 year old boy.
An Ohio man arrested last week for attacking a teen has claimed setting upon the 17 year old after allegedly observing him raping a 5-year-old, police said.
Richard Adams, 20, walked into a room of his Eastlake home last Thursday and said he 'snapped' after seeing the 17-year-old raping a 5-year-old boy, WEWS reported.
'I kinda blacked out,' Adams told via Fox 8. 'I saw a 17-year-old molesting a 5-year-old. I wanted to help the young boy and that was all I was thinking about was getting it stopped.'
Adding, 'I was doing laundry and I walked out and there was the 17-year-old and he had the five-year-old's penis in his mouth.'
Adams then yelled for someone to call the police, but made sure the assault was stopped.
'I didn't just call the cops and let it pursue. I stepped into action and stopped it,' Adams said.
Following the attack, Adams conceded posting a video of the bloodied and bruised teenager, who has not been named because of his age, on Facebook. That clip has since been taken down.
Both the teen and Adams were arrested – the teen for rape, and Adams for felony assault, cops aid.
Adams' relationship to the 17-year-old – whose identity was not released – was not immediately clear. Adams says the five year-old victim told him that he had also been molested by the pedophile the night before.
Told Adams, 'I want everyone to stop all the child offenders and predators out there. I don't want any child to have to go through that. 'I am scared. I have a kid on the way and I do want to be there for my child's birth and that's the only thing that's worrying me right now. I almost want to cry saying it.'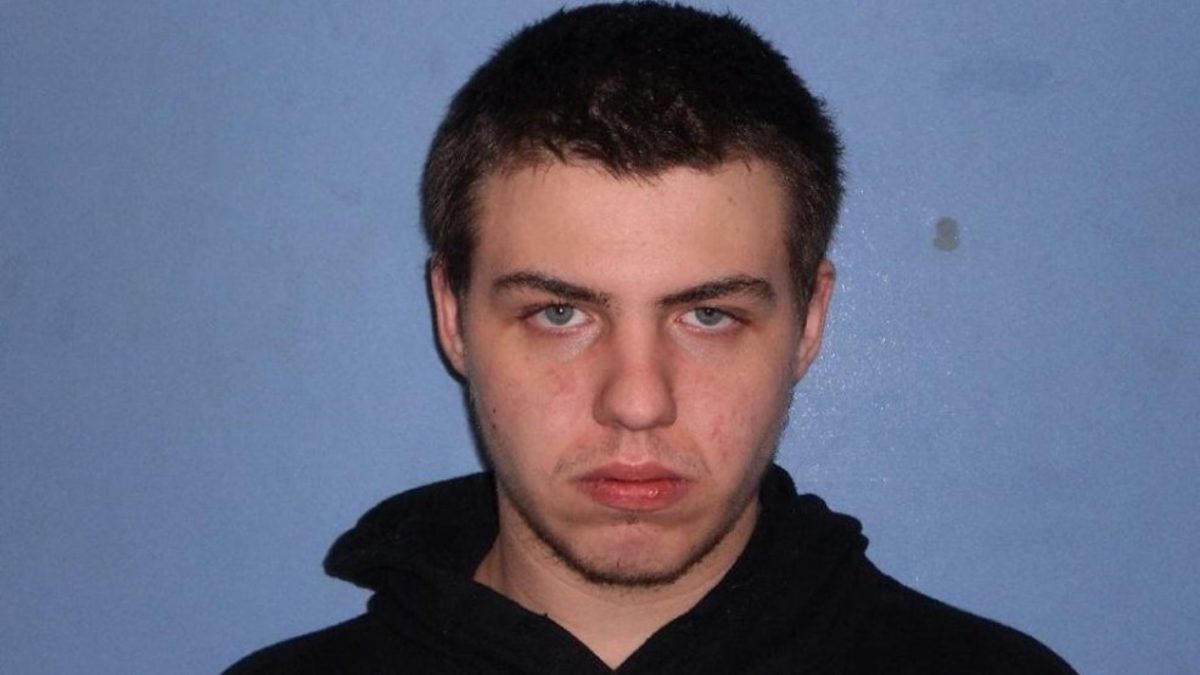 Richard Adams vigilante justice: Did he go too far? 
Responding to controversy following the assault, The Eastlake Police Department posted the following response on Facebook: 'We have received numerous e mails, phone calls and communications in which people have expressed their emotions and frustrations with the recent case that we had involving the investigation of a rape of a 5 year old and the assault of the accused 17 year old male.'
Adding, 'We truly understand the interest, passion and concerns with this type of case. It has been processed by the court and will continue to go through the system. Most of the people within our police departments, courts and the entire justice system have families of their own and the men and women are diligently working to ensure that everything is done correctly so that justice is served.'
The post concludes: 'To attack people within the system to achieve a certain outcome is not what justice is about. We appreciate the impact that this story has had on the community and beyond but we expect people to be civil in expressing their disagreement and/or support of what has and will take place.'
Adams has since been released after posting $5K bond on Friday and is due in court next month.
Adams has set up a GoFundMe page to cover his legal costs with over $28K raised as of early Monday morning.
The alleged rapist remains in custody, with the five year-old boy now in care of social services.