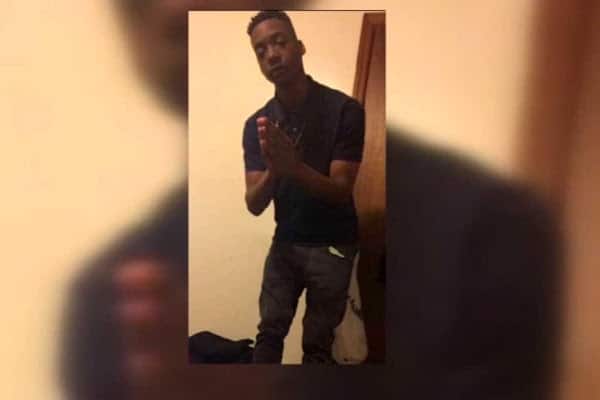 Black teen, 

Omarian Banks shot dead after knocking on wrong door at Atlanta's 'The Retreat' apartments residence by Darryl Bynes. 
An Atlanta man has been charged with murder after fatally shooting a black teenager who accidentally knocked on the wrong apartment door.
Shot dead at the hands of Darryl Bynes, 32 was 19-year-old Omarian Banks.
WSB-TV reported the shooting happening 12.30am Friday at The Retreat apartments after the teen was dropped off from a Lyft ride near the wrong breezeway in the complex. 
Banks and his girlfriend had just moved to the residence with police saying Banks wasn't familiar with the area. 
Banks proceeded to make their way to what they thought was his new apartment only to receive no answer upon knocking on the door. At some point, the man walked away.
Cops say Banks was speaking to his girlfriend on FaceTime as he knocked.
As Banks began to walk away, police say the man in the wrong apartment came to the door and opened it. 
Bynes is alleged to have grabbed a gun and going to his balcony to confront Banks and after a short conversation, shot him.
'I heard him say, "Sorry, I'm at the wrong house.",' Banks' girlfriend, Zsakeria Mathis, told WSB-TV.
'Then the man said, "No you're not. N****, you at the right house." 
'And he shot two more times.'
A neighbor recalled the incident similarly.
'I see him running around the corner and all you hear him saying is, "I am sorry. It was the wrong door",' a neighbor told WSB-TV.
'(He said), "You ain't come to the wrong door" and shot him a third time. 
'I saw him drop to the ground.'
Banks girlfriend stressed the shooting was not an in issue of self-defense.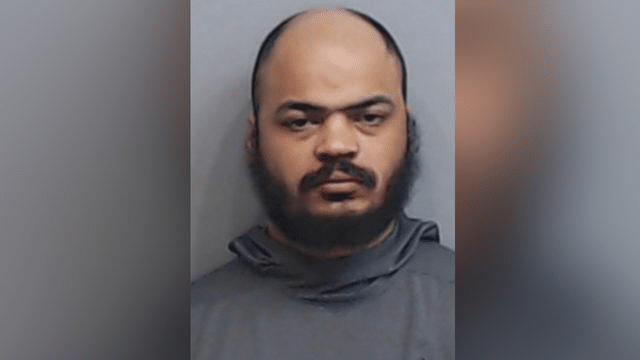 Omarian Banks shooting death: An incidence of a father protecting his family? 
Police said Bynes initially claimed he shot Banks in self-defense, but investigators believe he shot the teen from his balcony while the victim tried to get away. 
'This is a 19-year-old child that didn't even deserve to die, that hasn't even lived his life,' family friend Michael Wallace said.
'I'm having a hard time understanding that someone could be that mean and hurt a child,' Banks' mom, Lisa Johnson said. 'Stop and think before you pull the trigger'.
Johnson said her son was an aspiring musician and had just landed a new job.
'He loved life. He loved living. He loved his family,' Johnson reiterated.
The shooting has since led to Bynes' family disagreeing with the murder charge.
'He is an innocent father,' his cousin, Makayla Johnson said. 
'He has five kids. He was protecting his family. 
'His truck was stolen earlier this week, right now, he's just trying to protect his family.'  
Omarion's family has launched a GoFundMe to help with his funeral expenses.