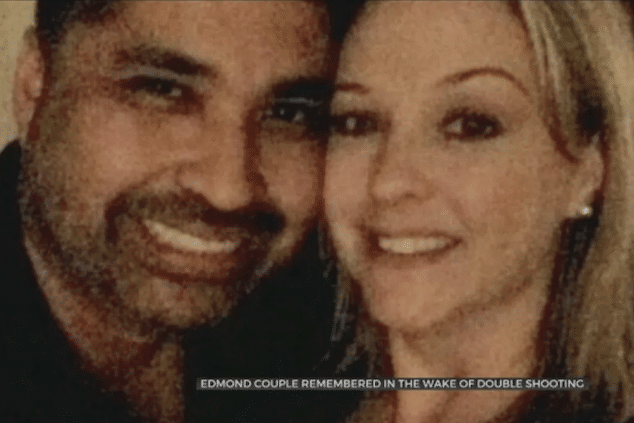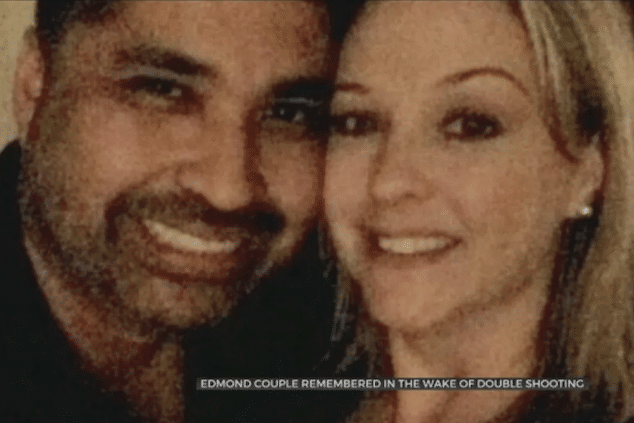 What led to Oklahoma City teen, Michael Elijah Walker fatally gunning down his parents, 

Michael Logan Walker and Rachel May Walker?
A 19 year old suburban Oklahoma City teen has been arrested after fatally shooting his rock musician father and his mother in the early hours of Monday morning. 
Michael Elijah Walker was charged with the homicide deaths of his father, Michael Logan Walker, 50, and his wife, 44-year-old Rachel May Walker– after the couple were gunned down inside their Edmond home in the 2600 block of North Bryant Avenue. 
Walker was a long-time drummer in the Oklahoma rock band Aranda, as well as at Life Church and other group and institutions, including South Western Christian University.
The couple had two sons, with the oldest son arrested- and the younger brother calling 911 to report the shooting crime circa 2.30am, Monday morning KFOR reported.
'He is my brother and he shot my parents,' the 17-year-old younger brother tells an emergency dispatcher, audibly heard breathing heavily and speaking with evident difficulty.
'He shot your parents? Where are they?' the call center operator responds in the released 911 call. 
'My father is in his room on the floor, and my mom is by the front door on the floor,' the boy replies. 
'Okay, are they breathing?' asks the operator. 
'I do not believe they are,' the brother says.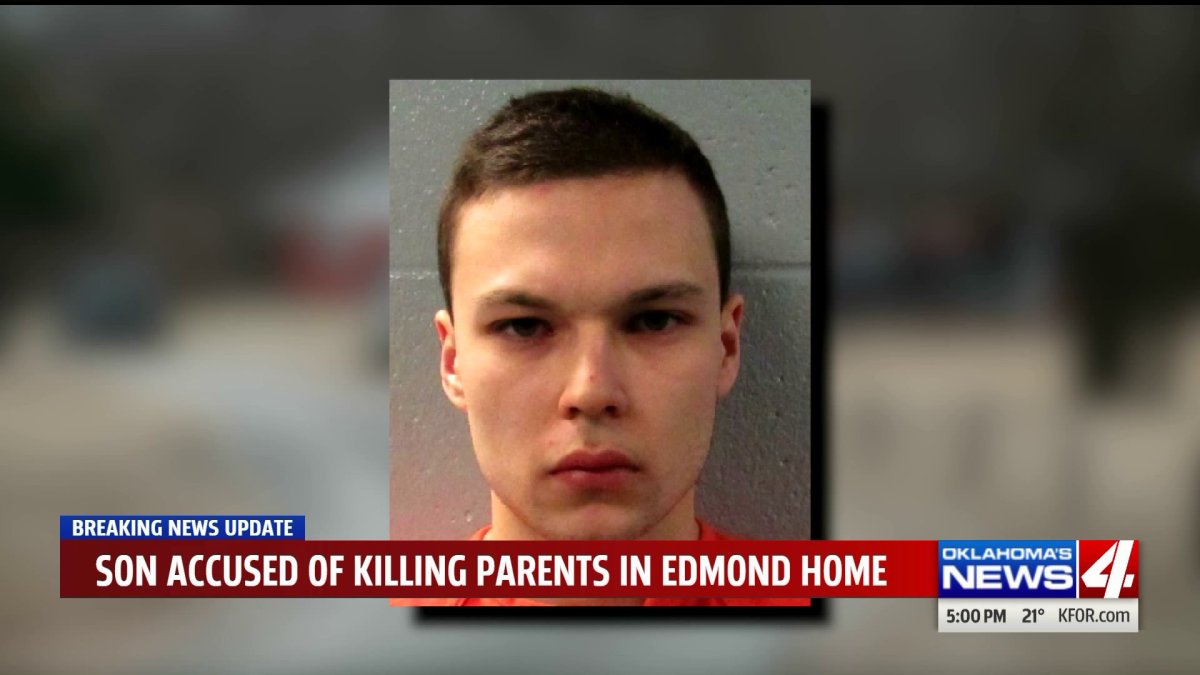 Michael Elijah Walker motive: Did 

schizophrenia play a part?  
When police officers arrived at the family's home, the 19-year-old suspect was still inside with a gun. 
The cops used a PA system to talk Michael Elijah into exiting the home. Once outside, he was arrested without incident and taken to the Oklahoma County Jail, where he was booked on two counts of first-degree murder KTUL reported.
Both his mother and father were pronounced dead at the scene from multiple gunshot wounds. 
Police recovered a handgun believed to be the murder weapon inside the house.
To date authorities have yet to say what motivated the oldest son in shooting dead his parents.
'We have not determined a motive, that's one thing they're talking with him about,' told Jenny Wagnon with the Edmond Police Dept. 'We're trying to figure out what led up to this.'
Rachel and Michael Walker are survived by their two sons, and the wife's eldest daughter from a previous relationship, Ashten Belle West, who revealed in a Facebook post that her 19-year-old step-brother is schizophrenic.  
'Mental illness is real.. and its devastating,' West wrote. 'He was not and has not been in the right state of mind for a few years now. I will ALWAYS love him no matter what. He is a victim as well.'
It remained unclear what treatment may have been prescribed to the son and how that may have affected the 19 year old's well being and sense of judgement.
Rachel and Michael Walker would have celebrated their 20th wedding anniversary in May.