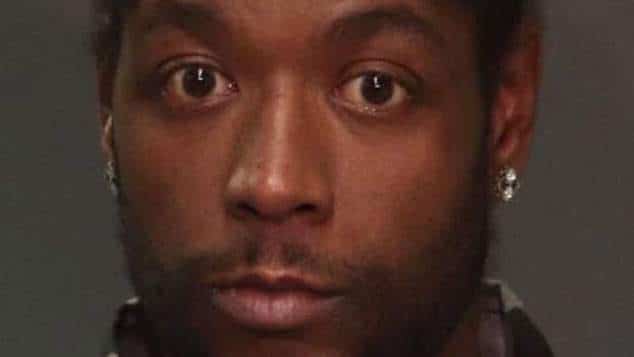 Marc Gomez nyc subway attack: Bronx subway rider who attacked 78 year old woman on 

2 train at the 238th Street and Nereid Avenue subway station arrested.
A 36 year old Yonkers, NY restaurant worker is facing charges in connection to an attack on a 78-year-old woman on the subway in the Bronx.
The attack which was captured on cellphone (see below) happened last Sunday on the 2 train at the 238th Street and Nereid Avenue subway station.
Investigators say Marc Gomez- a chef – approached the woman and started punching and kicking her. They say the suspect then exited the train at the same stop and ran away. The victim got off the train at 241st Street and was treated by emergency officials.
Prior to fleeing, Gomez addressed the people filming saying: 'Worldstar that my n****r'  in reference to the social media page that is full of violent videos.
Come Sunday morning, media reports told of Gomez claiming his victim had threatened him first – with a knife.
'She was homeless and lying across the seat and wanted all other passengers to move,' Gomez's lawyer said during his arraignment on Sunday morning.
'She said, at that point, "I have a knife and I'm going to stab you" and flashed a sharp instrument.' 
He's crazy that's somebody grandmother. Rt and find this asshole pic.twitter.com/p7rkNtMrUo

— Rello. (@BKLYNRELL1) March 21, 2019
🚨WANTED🚨For Assault 2️⃣

Marc Gomez, a Male/Black 36YO wanted for an Assault 2. On 3/10/19 at approx 3:10am aboard a N/B #2 train. The suspect approached the C/V repeatedly kicked her several times in and about the face and body. Call ☎️ BX Transit Det Squad at 718-794-2186. pic.twitter.com/D4otLLJUtf

— NYPD 49th Precinct (@NYPD49Pct) March 23, 2019
Marc Gomez nyc subway attack: Victim had issues with mental illness.
The New York Times reported that Gomez was arrested in Lower Manhattan, another area he was known to frequent.
Upon his arrest on Saturday, Gomez was charged with multiple counts of assault and harassment- Bronx12News reported.
NYPD Chief of Detectives Dermot Shea that the victim has since been released from the hospital, and he thanked the 'worldwide community for the tremendous assistance' in the case.
A former neighbor of the woman told the New York Post that she is mentally ill and had threatened others with a knife in the past.
They said she is a retired kindergarten teacher who had moved out of the residence three or four years ago.
Upon his arrest Saturday- following a tip by an individual who'd recognized Gomez after seeing the video- he was ordered held in leiu of $30,000 bail due to a misdemeanor conviction and open gun possession charge.
Gomez had been free without bail on the charge since November, when police found a 12-gauge shotgun and ammunition in his car.
He has also been previously arrested for assault and possession of a gun and marijuana.
'She was just mentally ill,' they said. 'She wasn't paying rent. She threatened at least three co-opers with a knife. She used to call the fire department, cops, all the time.'
The subway attack has since led to a fury of reactions on social media, with one person writing: 'WTF?! No one helped her during or after?! I KNOW I raised my sons better than that if they come across this situation!.'
Other users expressed anger that some of the passengers recorded the incident and did nothing to help the victim.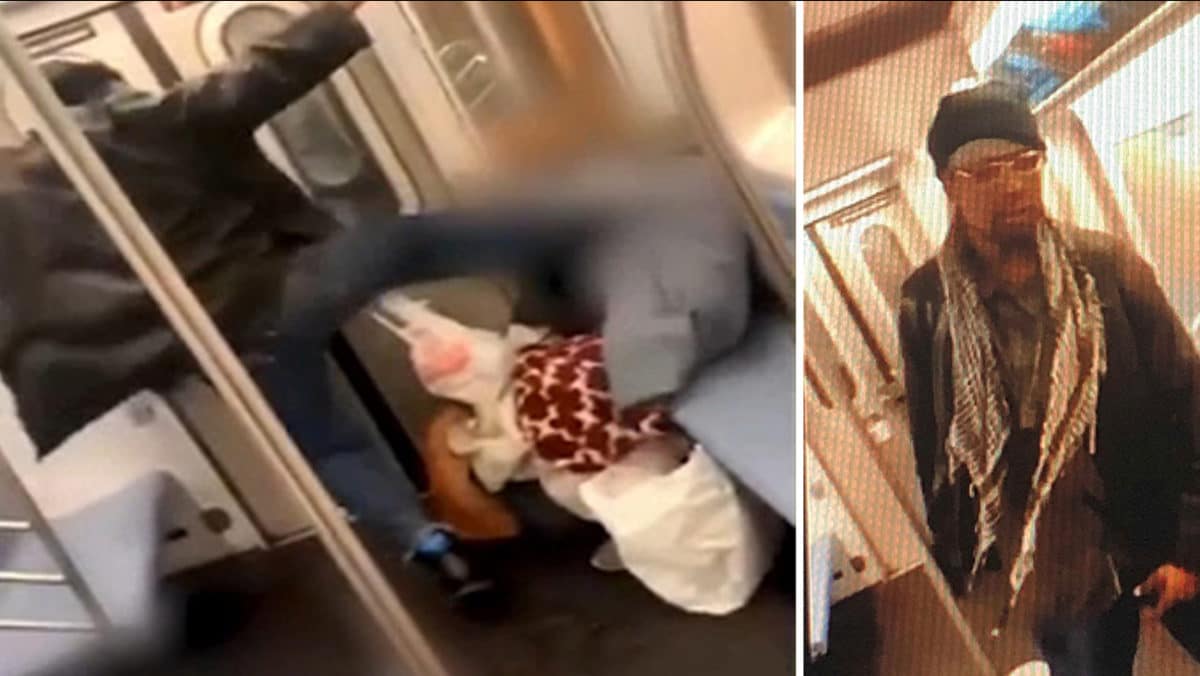 NYPD: detectives walk out Marc Gomez, 36, after he's charged with assaulted for attacking an elderly woman on a #2 train in the Bronx two weeks ago, A community tip led to his arrest this morning @ABC7NY The story at 6 PM pic.twitter.com/547G29lCdO

— Naveen Dhaliwal (@NaveenDhaliwal) March 23, 2019