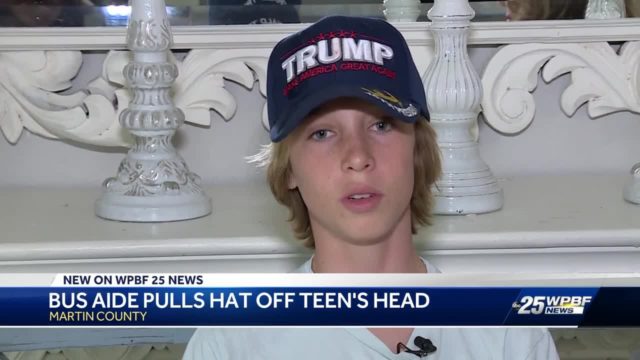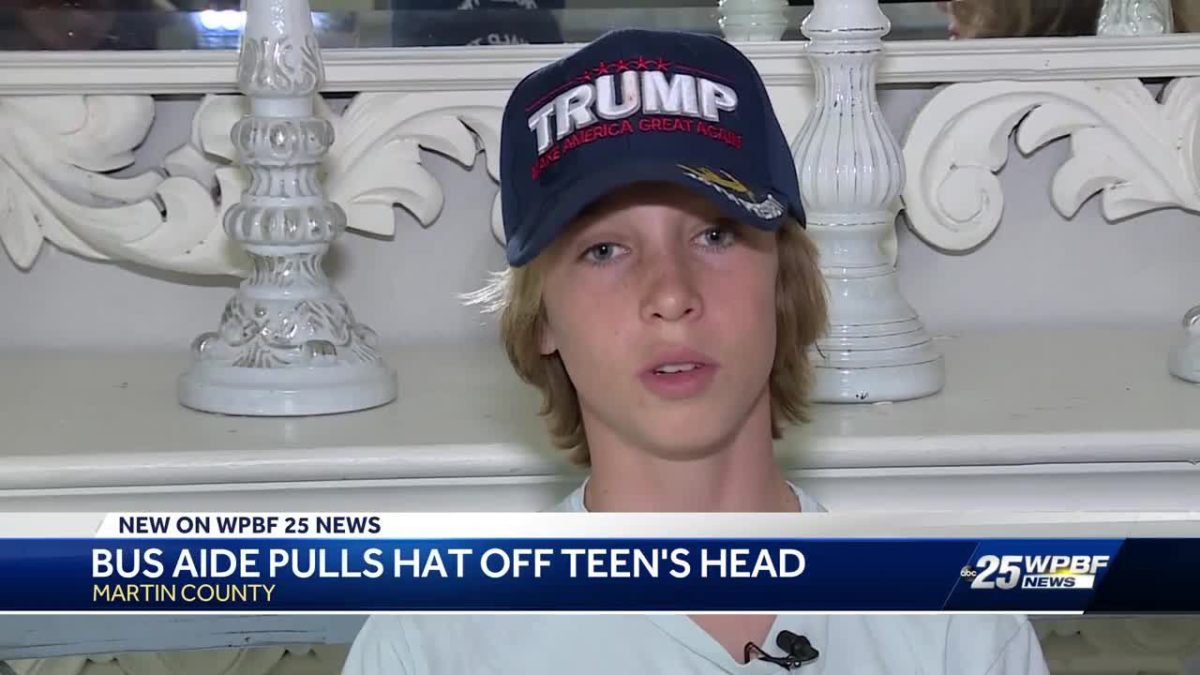 Fair punishment? Martin County school bus aide, Delores Matheny suspended for four days after snatching off MAGA hat from 

Gunnar Johansson, Florida student.
A Martin County, Florida school bus aide has been suspended without pay for four days after she snatched a 'Make America Great Again' (MAGA) hat from a 14-year-old student's head.
Gunnar Johansson was wearing a blue hat with "TRUMP" written in white and the MAGA slogan underneath while riding the bus on March 5, according to WPTV.com.
Students of Hidden Oaks Middle School were allowed to wear hats that day if they had donated to the March of Dimes, as many of Gunnar's classmates did.
Other students wearing hats were not told to remove theirs.
But the aide, Delores Matheny, asked Gunnar several times to remove his cap.
When he didn't, Matheny told Martin County sheriff deputies she removed it and told him to put it in his backpack because she was unaware that students could wear hats that day.
The incident was caught on security video.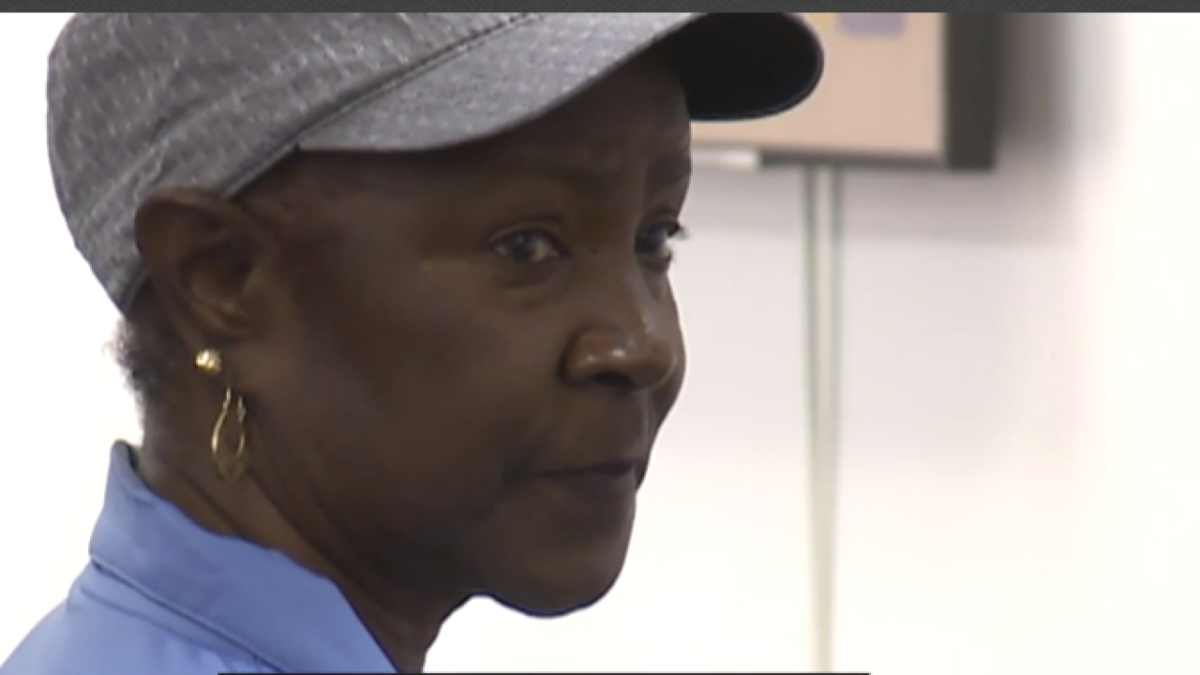 Delores Matheny MAGA hat snatching: An issue of 

'harassment and political discrimination'?
The bus aide conceded being 'personally offended' by the hat while also saying that she 'totally regret doing this,' TCPalm.com reported.
Gunnar told deputies that Matheny told him to 'never wear that nonsense on this bus again.'
The school district suspended Matheny for misconduct – with the Martin County Sheriff's Office initially investigating the incident as a crime.
By Thursday, the state attorney's office announced that Matheny would not be facing charges in connection with the 'altercation'.
Gunnar's parents, Jackie and Michael Putt have since responded saying they didn't think the punishment fit the deed. Instead the Putts believe the district should have investigated the incident as 'harassment and political discrimination,' and not 'misconduct.'
'They have a rule that says you can't discriminate or harass a child based on political beliefs,' Michael Putt told WPTV. 'And that's what happened. And that's not what the motion brought forward that was approved today.'
'I don't feel today that our voice was heard,' Jackie Putt said.
'I just want to make it really clear that we forgive Delores Matheny,' she continued. 'We forgive, and Gunnar forgives.'
Prosecutors declined to pursue criminal charges.
Matheny will be assigned to a different bus when she returns to work and will have to undergo professional development, which may include sensitivity training.
Matheny has since declined to publicly respond to media overtures for comment. 
And then there were these reactions on social media that made this author wonder, see what you think?
Watching the video of the MAGA hat school bus incident and notice the African American driver referred to the white teenager as "boy."
I wonder what would happen if a white driver called an Afr. Am teenager "boy."#DeloresMatheny#GunnarJohansson@ffweekend

— Rachel Ward (@RachelWard301) March 10, 2019
Very disappointed in MOTION set forth at MCSD Board Meeting last night by Laurie Gaylord .Result of INVESTIGATION Gunnar Johansson /Delores Matheny does not address BULLYING/HARASSMENT STATUE 1210. Incorrectly documented, minimized incident.

— Jacquelyn Putt (@JacquelynPutt) March 27, 2019