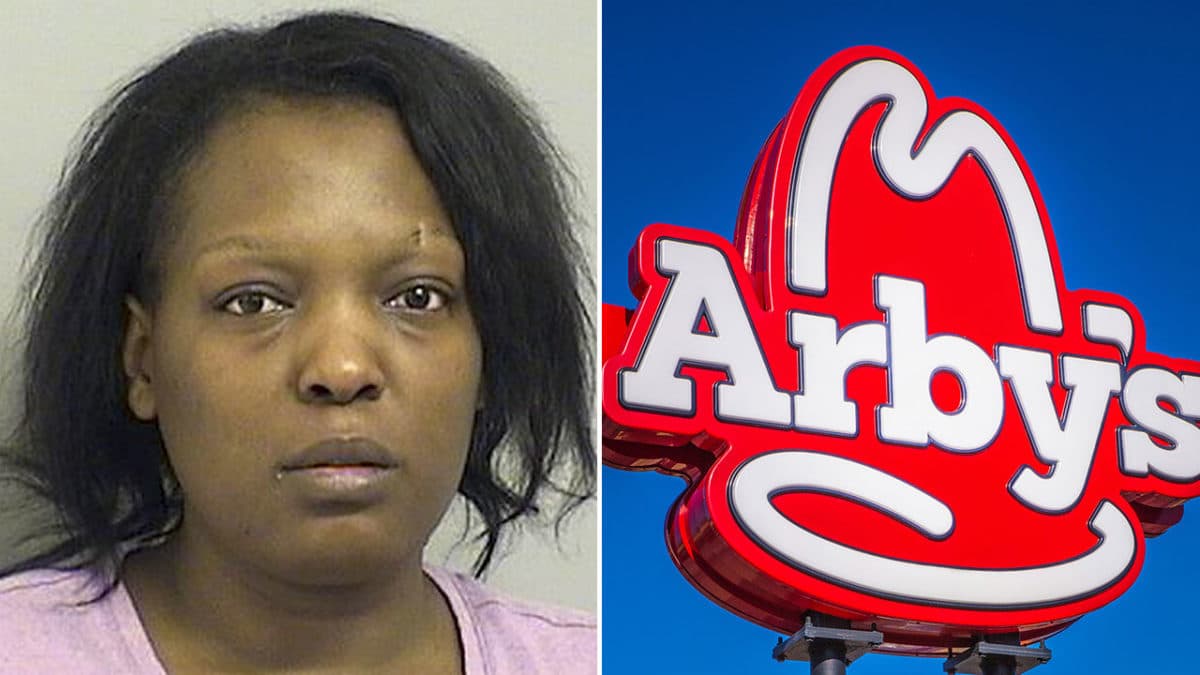 Oklahoma Arby's manager, Deionna Young arrested after shooting customer, 

Desean Tallent after threatening and spitting at her.
The manager of a an Oklahoma Arby's restaurant has been arrested after fatally shooting a customer who the woman claims threatened her and spat at her.
Tulsa County jail records show 25-year-old Deionna Young being held without bond Tuesday on a first-degree murder charge. Records don't list an attorney representing Young, who was taken into custody Monday.
Sgt. Shane Tuell says Young reported to police on Saturday that a drive-thru customer cursed and spit at her. She asked him to leave.
Tuell says the customer, 25-year-old Desean Tallent, returned later after having promised to 'hurt' Young according to a police statement.
Tallent began to circle the parking lot, so Young ran outside, got in her car, and followed him down the street. Both drivers were 'playing cat and mouse,' police said. That's when Young shot Tallent and returned to work- with Tallent crashing into a Walmart. The man later died at a hospital.
An Arby's spokesman says the franchise owner is cooperating with authorities.
Not immediately clear is how the Arby's manager came to be in possession of a weapon and why she had brought it to work.
According to Tulsa World, Young does not have a gun license. She was being held without bond at the county jail.