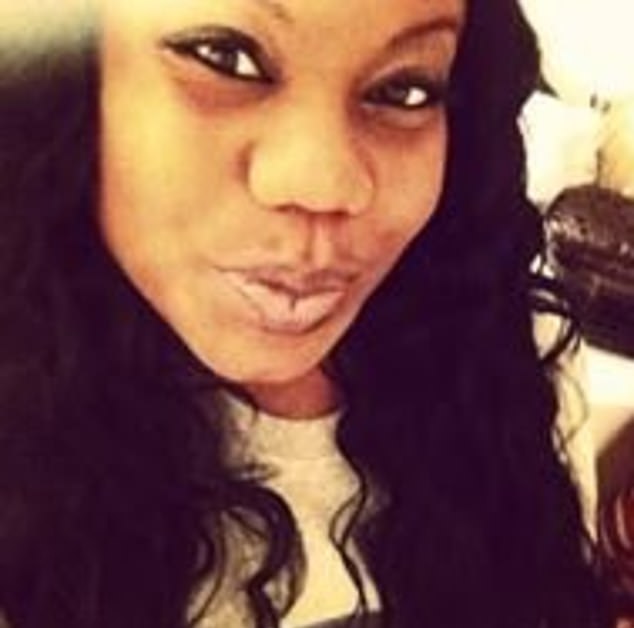 Shakira Graham accused of robbing & killing a man she met on dating site after returning to his Garfield Heights, Ohio home two days later. 
An Ohio woman who went on a date with a man she met on a dating site has been accused of returning to the man's Garfield Heights home two days later- robbing him and killing him.
US Marshalls arrested Shakira Graham, 27 at a Shaker Heights residence believed to be her mother's on Wednesday. 
The Garfield Heights Police Department released a statement on Thursday stating Graham had been charged with aggravated murder in the December 17 shooting death of Meshach Cornwall.
Graham was arraigned Thursday and is being held on a $3 million bond. Court records don't list an attorney for her.
Police say she met Cornwall on dating site, 'Plenty of Fish' and stayed over at his home in Garfield Heights.
Investigators say she returned to the home, shot and killed Cornwall and stole guns, a TV, several cellphones and the man's 2009 Honda Accord.
Authorities say Cornwall had been shot multiple times.
A police report said the victim's mother later found her son unconscious and bleeding at the bottom of his basement stairway.
Cornwall's relatives were aware he dated Graham, and helped identify Graham as a suspect, police said. Detectives obtained a warrant for her arrest Jan. 22, court records say.
Not immediately understood is what led to Graham specifically targeting the man she'd only met two nights previously.
Told US Marshal Pete Elliott in part, 'A violent fugitive is off the streets…'