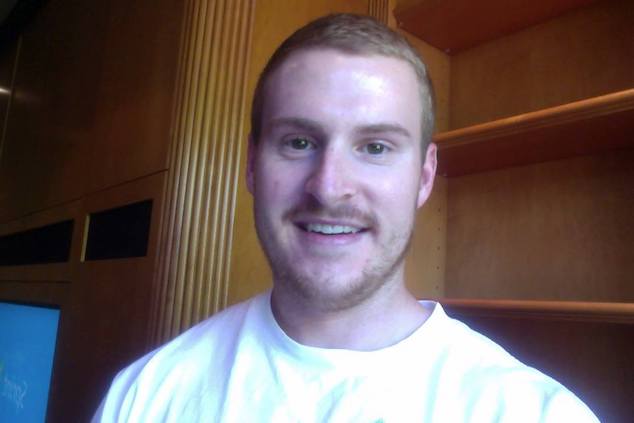 Newport Beach triple homicide: What led to Camden Nicholson killing his entrepreneur father and mother and cleaner at their upscale Bonita Canyon gated community home?
Authorities have arrested a 27-year-old man suspected of murdering both his parents and another woman in a triple homicide in Newport Beach, California.
Camden Burton Nicholson was taken into custody on Wednesday night after officers from the Irvine Police Department came into contact with him in the emergency room of the Irvine Medical Center.
Irvine police then contacted officers in Newport Beach to request a welfare check at the Nicholson family home at their upscale gated community of Bonita Canyon – only to find three bodies the Los Angeles Times reported.
Two of the victims have been named locally as entrepreneur Richard Nicholson, 64, a clinical lab scientist who ran a chain of laboratories in Southern California, and wife Kim, 61.
A third victim was a female cleaner at the house and it's not known how the three were killed.
Newport Beach Police Department have not yet named the three victims while their investigation continues the Orange County Register reported.
Camden Nicholson is alleged to have confessed to Irvine police that he killed his parents, according to CBS2 reports.
Friends described the Nicholson's as a 'nice family':
A friend of Camden's father said that the businessman father was due at a board of directors meeting Wednesday morning but never turned up.
'I didn't know of his family circumstances but Richard was a phenomenal person who was very dedicated to our industry,' Lale White, a longtime friend of Richard Nicholson's, told the Register.
Friends of the father said Richard was married and had two sons, Cavin and Camden- which they described as a 'really nice family'.
His wife Kim appears to have run a clothing company called Panache by Kim Nicholson.
Their eldest son Cavin, 33, is CEO of lifestyle gear and apparel company Boundary, based out of Salt Lake City, Utah.
Richard ran West Pacific Medical Laboratory in Santa Fe Springs, California, until the business shut down in November last year, according to the state's corporation records.
In 2001 Richard was named Ernst & Young Entrepreneur of the Year in the Health Sciences category.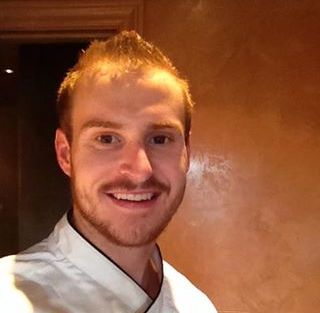 Camden Nicholson devout Mormon: 
A regard of Camden's Facebook profiled revealed the alleged triple murderer living in Costa Mesa, California- with photos showing the son donning what appears to be a chef's uniform. His Facebook wall described him as having graduated from the University of Utah in 2013.
The Nicholson's family home, a five-bed house worth an estimated $3.4m, sits in a posh gated community in Newport Beach. The family is understood to have been members of the Church of Mormon.
According to a profile on mormon.org Camden Nicholson posted, 'I eat breath and sleep Golf', adding that he enjoys lifting weights and studying about nutrition.
'I am fascinated with the Human Body and its abilities. I know life is a gift and everything about it amazes me,' he said.
He said he played golf for the University of Utah, before being called to serve a full-time mission.
He said of his faith: 'I am a member of Jesus Christ's Church because I know the most important thing in life is doing God's will.' 
The family lived in Colorado before moving to southern California.
A motive for the killings has not been released.
Camden Nicholson is scheduled to appear in Central Jail Court on Friday.