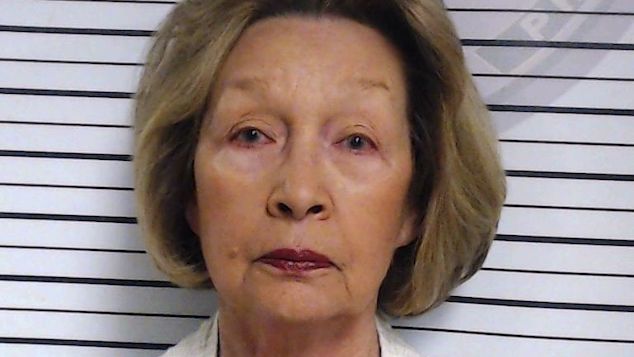 Opelousas, Louisiana woman, Madeline Bourgeois accused of shooting her pet llama in what the woman described as an act of self defense. Or was it? 
An Opelousas, Louisiana woman has been arrested after allegedly shooting her pet llama– in what the pet owner claims was an act of self defense.
Madeline Bourgeois, 67, told St. Landry Parish Sheriff's deputies her pet llama, 'Earl'– attacking her last week while she was working in her pasture. A sheriff's office statement says Bourgeois told deputies she hit Earl and escaped the pasture, only to return with a gun and repeatedly shoot the animal.
The St. Landry Parish Animal Control & Rescue says Earl was treated for a fractured rib and gunshot wounds. The animal's condition was unclear as of Thursday reported KATC.
Responding to the shooting, neighbor, Angla Leday said the llama always appeared 'pretty friendly' while saying the llama was 'pretty and gorgeous'.
Sheriff Bobby Guidroz says Bourgeois was right to defend herself during the attack, but wasn't in danger once she left the pasture.
Noted the sheriff, 'Bourgeois should have called a vet or animal control for assistance.'
The animal owner was arrested and charged with animal cruelty. It's unclear if she has a lawyer.