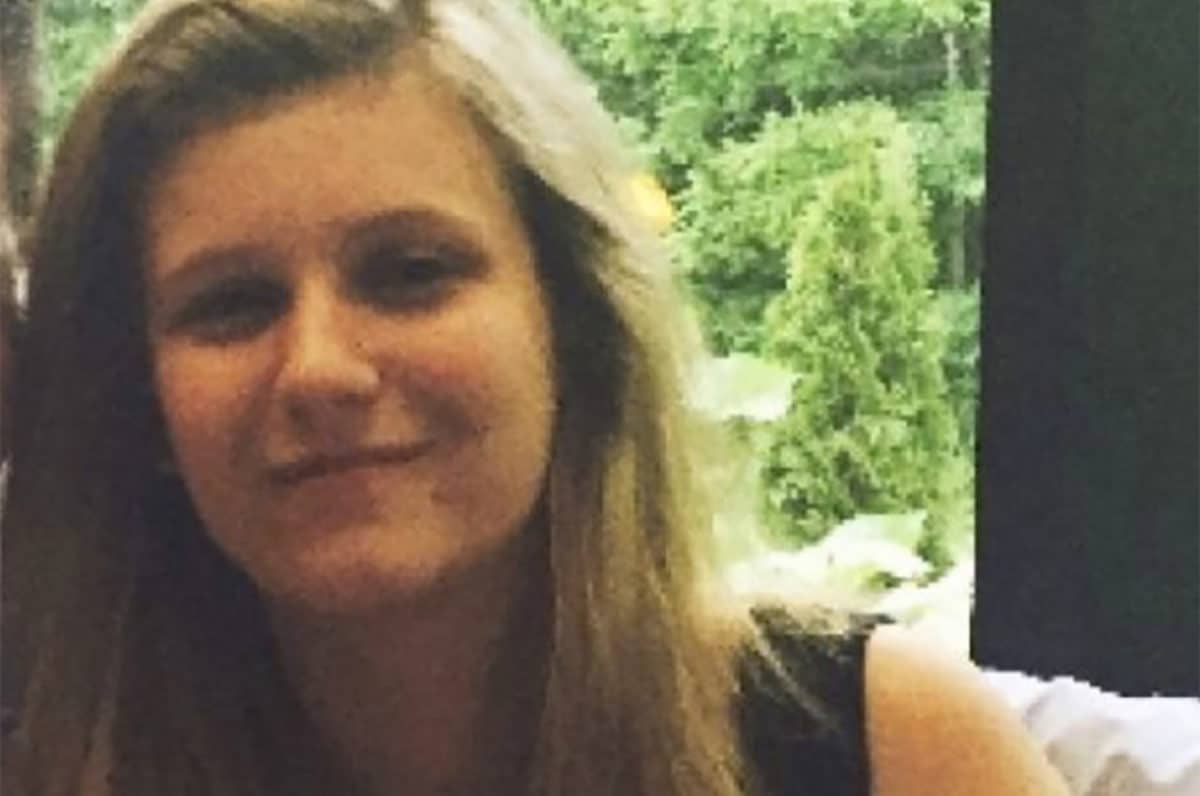 Did bullying lead to Connecticut teen, 

Hailey Nailor jumping to her suicide death from Danbury mall? Posted Snapchat video moments before jumping.
A 16-year-old Connecticut girl has jumped to her death from a fifth-floor parking garage at a Danbury mall – just moments after posting a video of herself before the suicide on Snapchat.
Hailey Nailor, leaped from the parking deck at the Danbury Fair Mall on Saturday afternoon, just moments after she posted on social media the Connecticut Post reports.
'Before she did, she recorded herself contemplating if she should go through with it,' a friend, Luis Lopez, 18, told the media outlet. 'She sadly did go through with it.'
Danbury Police Lt. Mark Williams confirmed Nailor falling to her suicide death from the mall's parking garage and that an investigation was ongoing into the circumstances leading up to it. Of note the detective said no evidence existed suggest that 'she was prodded to jump' by anyone prior to her death.
Nevertheless some social media users blamed Nailor's suicide on bullying, pointing to online tormenters for continuing the abuse after her death.
'Haha Rest in Peace bitch,' one Snap sent by a user named Bianca Carboni read, according to a screenshot of the message.
'I AM SO F—KIN HAPPY YALL JUST DON'T UNDERSTAND,' read another Snap, which was posted on Twitter by another teen who claimed Nailor killed herself because she was bullied at Danbury High School.
'The fact that anyone would coerce/want someone to commit suicide is beyond me,' one tweet read. 'It's inhumane and disgusting. R.I.P. Hailey Nailor … You will get the justice you deserve. Bianca, you will get what's coming for you.'
Lopez told the Connecticut Post that he notified the school's principal of Nailor's death.
'He responded within seconds and said something will be done about it,' Lopez said.
I'm in shock, this beautiful soul was lost today bc of bullying. The fact that anyone would coerce/want someone to commit suicide is beyond me. It's inhumane & disgusting. R.I.P Hailey Nailor❤️🙏🏼. You will get the justice you deserve. Bianca, you will get what's coming for you. pic.twitter.com/SzZlbnMdMM

— cam (@camrynnlucas) February 10, 2019
Hailey Nailor committed to mental hospital prior to suicide: 
In a message later posted on Facebook, Danbury School District Superintendent Sal Pascarella acknowledged that an 'individual posted inappropriate information' about Nailor online and that the school's principal, Dan Donovan, was working with authorities to have it removed.
'We strongly recommend that if your child has viewed the posting(s) to have a discussion with them,' Pascarella posted on Facebook. 'This is a difficult time for everyone involved. Our thoughts and prayers are with the family.'
Pascarella, who did not elaborate on his claim, said grief counselors would be available for students at the school on Monday.
Of disconcert, the News-Times reported the teen having been committed to the Danbury Hospital mental wing just 24 hours before committing suicide, said her father Kevin Nailor.
The Department of Children and Families had reportedly been involved the New Times reported.
Unclear is how the teen managed to leave hospital following her being committed.
A candlelight vigil for Nailor has been scheduled at the mall for 5 p.m. Saturday, according to a friend who remembered her as a 'beautiful, intelligent, caring [and] loving' soul the nypost reported.
'She never deserved what she went through or what got her to that point to make that decision,' Maria Garcia posted on Facebook. 'Many many people cared about her and are so devastated by this unbearable tragedy. She was a great friend to me and always had my back through everything as well to many others.'
Garcia asked that mourners who attend the vigil wear blue and white, Nailor's favorite colors.
'It's heartbreaking to know she went the way she did and I wish with every ounce of me I could of helped her make the right decision or someone else could have,' Garcia's post continued. '…   I would like to have had many people attend has possible to remember her and make sure she's never forgotten.'
Police are asking anyone who may have information regarding the incident to contact Detective Julio Lopez at  203-797-4682.
God bless Hailey Nailor, keep her in your prayers tonight, she didn't deserve to die this way

— Mel Rivera🍾 (@melanyyriveraa) February 10, 2019
She will NEVER live another birthday. She will NEVER experience love and marriage. She will NEVER get to have kids. Think about how amazing her life could have turned out if people actually cared about others feelings and stopped BULLYING. Rest in Peace Hailey Nailor. love>hate💛

— mya (@myacruz_) February 10, 2019