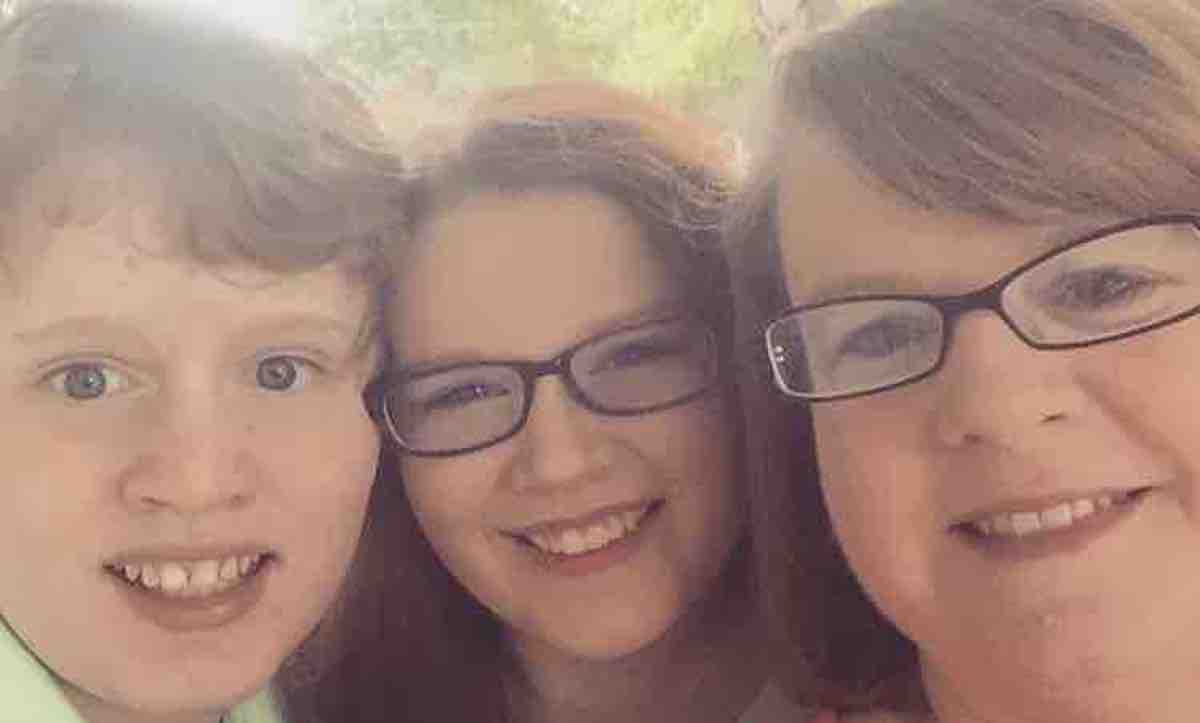 Julie Burr a Kansas City, Missouri federal worker forced to set up GoFundme page to make rent after being denied payment of 63 hours during Federal shut-down.
A federal contract worker for the Department of Transportation has told of having to set up a GoFundMe to help pay her bills for the next two months after being forced to go without pay during the ongoing partial government shutdown.
Julie Burr, a mother of two, based in Kansas City, Mo., told CNN that she did 63 hours of work prior to the shutdown, but has been unable to submit her timesheet since parts of the government closed more than two weeks ago.
She has been unable to earn a salary during the shutdown, and was advised to set up a GoFundMe page for donations, Burr told CNN's Brianna Keilar in an interview on Monday. She said she has since met her goal of roughly two months' salary.
A regard of Burr's GoFundme page as of Monday midnight EST revealed her receiving $7,903 of $5,000 goal (and counting). 
'I was given the advice to set up a GoFundMe and I made a goal of approximately two months of salary because I wasn't sure how much this would last,' Julie Burr told CNN. 'That's going to help get us through. It helped with my January rent and more than likely will have to help with February rent also. So right now I'm relying on that.'
Julie Burr, a contracted federal worker affected by the shutdown, says she set up a GoFundMe with a goal of two months of salary and that money has helped with rent

She also isn't getting paid for work she has already done because no one is working who can approve her time sheet pic.twitter.com/UsxbtiCql1

— CNN Newsroom (@CNNnewsroom) January 7, 2019
Julie Burr 

Kansas City federal worker: 'I find it hard to believe that a billionaire could relate to anyone who lives possibly paycheck to paycheck'.
Burr scoffed at President Trump's comment on Sunday that he could 'relate' to federal workers (do you suppose…?) who have been forced to go without pay as parts of the government have been shutdown for 17 days and counting amid a dispute over funding for the president's border wall.
'I find it hard to believe that a billionaire could relate to anyone who lives possibly paycheck to paycheck, which many of the American people do,' Burr told CNN.
'I honestly don't" think other elected officials understand the struggles of federal workers', Burr added.
Trump has requested more than $5 billion in funding for his wall along the U.S.-Mexico border, which he said Sunday would be a steel barrier. Democrats have offered $1.3 billion for border security measures, but no money for the president's wall.
The Democrat-controlled House passed legislation last week to reopen parts of the government unaffected by the wall debate, but the president has indicated he will not sign them.
Trump is scheduled to deliver an address on Tuesday night focused on the "crisis" at the border and the shutdown.
Welcome to a brave new America….