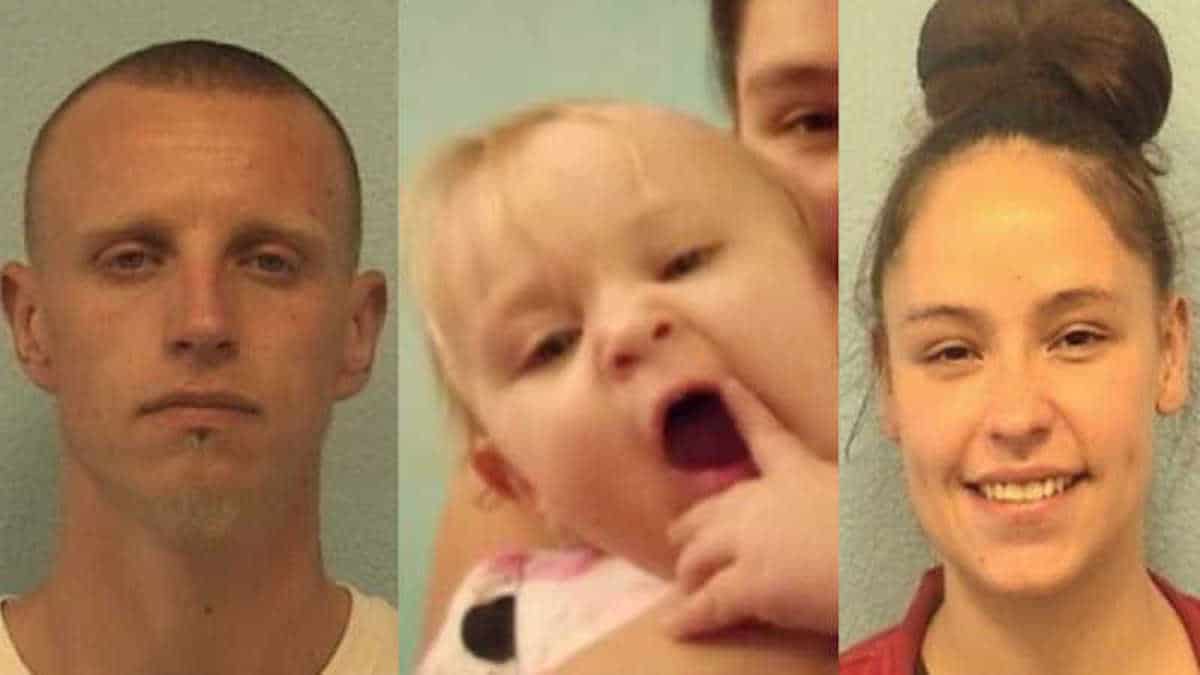 Alburqueque, New Mexico parents, David Zuber and Monique Romero charged with child abuse resulting in the death of their one year old daughter, Anastazia Zuber.
New Mexico authorities have arrested a couple after they buried their one year old baby daughter in their Albuquerque backyard following the child drowning in a bathtub.
David Zuber, 26, and Monique Romero, 23, were charged with child abuse resulting in the death of their daughter, Anastazia Zuber, who was reported missing on Wednesday. The toddler's body was reportedly found weeks after police conducted a welfare check on December 18, unaware of her death the Albuquerque Journal reported.
KRQE previously reported that David Zuber told his mother on December 18 that his daughter drowned in a bathtub. According to a criminal complaint obtained by KOB, the father told others that Anastazia was alive and staying with relatives.
On Wednesday, authorities said they were looking for the family as they were unsure whether the toddler was alive or dead.
Police eventually found the couple and their two children—without Anastazia—at an Albuquerque home on Friday.
Romero allegedly told police that Anastazia drowned at an Albuquerque apartment last month while alone in the tub with a sibling. Her father reportedly confessed to burying her and authorities went to the location given by her father to exhume her body.
How or why the two children were left unsupervised was not immediately clear.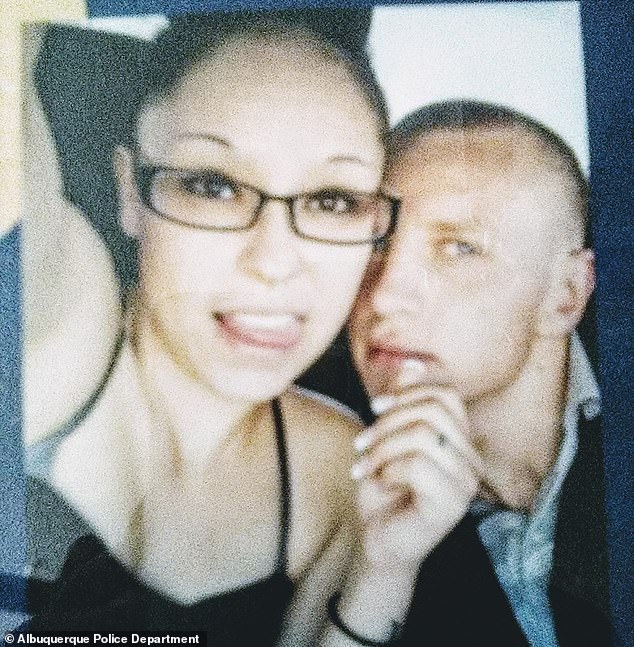 When did Anastazia Zuber die and when was her body 'disposed' of?
Of question is where Anastazia's body came to be found and when exactly the child died. It appeared that the child was buried at a different location from where her mother allegedly claimed she died. Moreover, KRQE reported that her body wasn't found at the Albuquerque home where officers located her family last week.
Of note, a criminal complaint stated Zuber's brother coming by the couple's home demanding to know Anastazia's whereabouts, only for an enraged Zuber grabbing a crowbar and denying drowning her, reported the Albuquerque Journal.
'It's tough for detectives to go out to a location, dig a hole and find a dead baby in a bag and then have to build a case around it—just horrible,' Albuquerque Police Department spokesman Simon Drobik said.
Officers conducting the December 18 welfare check spoke with Romero, who at the time reportedly claimed the toddler was with her aunt.
Following the discovery of Anastazia's body, police spokesperson Gilbert Gallegos announced that Chief Mike Geier has launched an internal investigation 'to determine whether policies were followed, including new policies that the Chief ordered for the handling of reports of child abuse'.
The deceased toddler's father is also facing tampering with evidence charges. Drobik said an autopsy's being performed to determine her cause of death.
Zuber has an extensive criminal record in New Mexico, which stretches back to at least 2012 and includes arrests on charges ranging from vehicular violations to domestic violence and aggravated assault.
New Mexico Children, Youth, and Families Department has custody of the couple's two children.