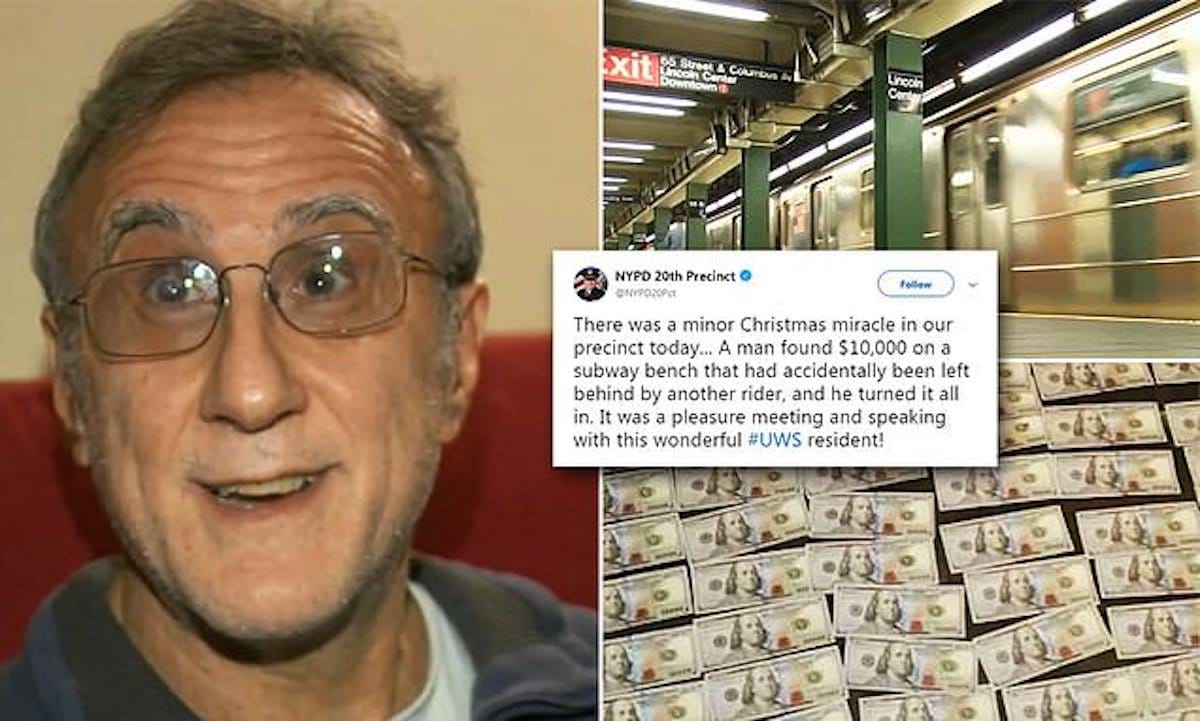 What would you have done? NYC subway rider, Richard Taverna hailed a hero after returning Chanel bag containing $10K to its owner after finding it on a subway platform.
A NYC subway rider has done the seemingly unimaginable- returned a Chanel handbag stuffed with $10,000 in cash to its owner after finding the purse while waiting for the Uptown No1 train.
'I was just doing what I hope most people would do,' Richard Taverna told via the nypost.
The 63-year-old Upper West Sider scooped the blue satchel off the 1-train platform Thursday morning at Lincoln Center. He peeked inside in search of ID, he said, but all he found was a note written in Russian.
With no MTA agent in sight, the retired financial consultant took the bag home only to discover to his shock an envelope with $10,000 inside. After laying the money out on a table- Taverna said there were one hundred $100 bills, totaling $10,000.
But would he keep it or return it?
God bless Richard Taverna – Subway rider returns cash-stuffed Chanel bag he found on subway https://t.co/8MLKL2HBFA

— Jon Najarian (@jonnajarian) December 22, 2018
Richard Taverna: 'I don't think I did anything extraordinary.'
The next morning, the Good Samaritan delivered the cash and purse to the NYPD 20th Precinct station house.
'They'll be much better at getting it back to the person who lost,' he said.
'I don't really think I did anything that extraordinary,' Taverna said via KTRK-TV. 'You feel good when you do the right thing.'
'It wasn't mine. If someone lost $10,000, they're probably going through a lot of distress.'
It was the same station where a 50-year-old Manhattan woman had reported losing her purse on her way to a European vacation at about 1:15 p.m. Thursday, police said.
Reiterated Taverna, 'I think it is something most people would've done. I don't think I did anything extraordinary'. Or did he?