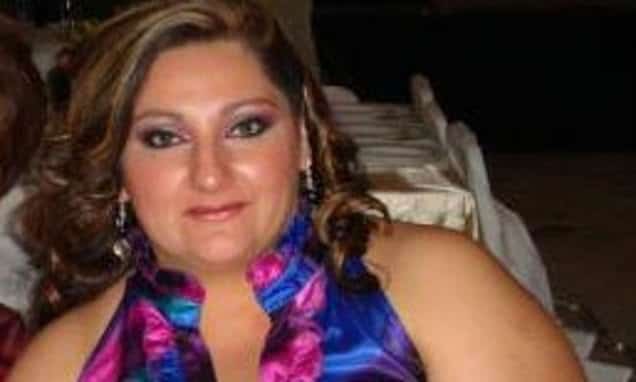 Luciana Ortiz: Michigan woman dies four days after being crushed at an Indiana tollbooth after dropping her debit card only for her SUV to lurch forward pinning her while collecting the card.
A Michigan woman has died in a 'freak accident' after being crushed by her own car at an Indiana tollbooth Saturday week ago.
Luciana Ortiz, 40 of Otsego, Michigan died four days after the incident which saw her becoming ensnared after dropping her debit card while trying to pay at a tollbooth only for her vehicle to roll over her.
State Police said the incident took place at a tollbooth in Hammond near the Indiana-Illinois state line, December 8 circa 9.20pm. 
The Chicago Sun-Times reported the tragedy occurring when Ortiz opened up her door to pick up her debit card she'd momentarily dropped on the ground. As she did so, she stuck a leg outside her SUV when it suddenly lurched forward.
Her vehicle continued moving, slowly wedging Ortiz against a tollgate until she lost consciousness.
State Trooper Alaa Hamed found the woman and moved the SUV to free her with the help of a toll attendant and bystander. Ortiz was airlifted to a suburban Chicago hospital where she died four days later.
Told Hamed via the Northwest Indiana Times: 'In these situations, seconds matter. Everything is moving at a million miles a minute, and as law enforcement, we fall back on our training and experience. 
'It's about slowing down and assessing the scene and figuring out what we need to do. I know she needed to be removed from where she was pinned'.  
An autopsy to determine Ortiz's cause of death scheduled for Saturday showed she died of complications of mechanical asphyxiation from being pinned, according to the medical examiner's office.