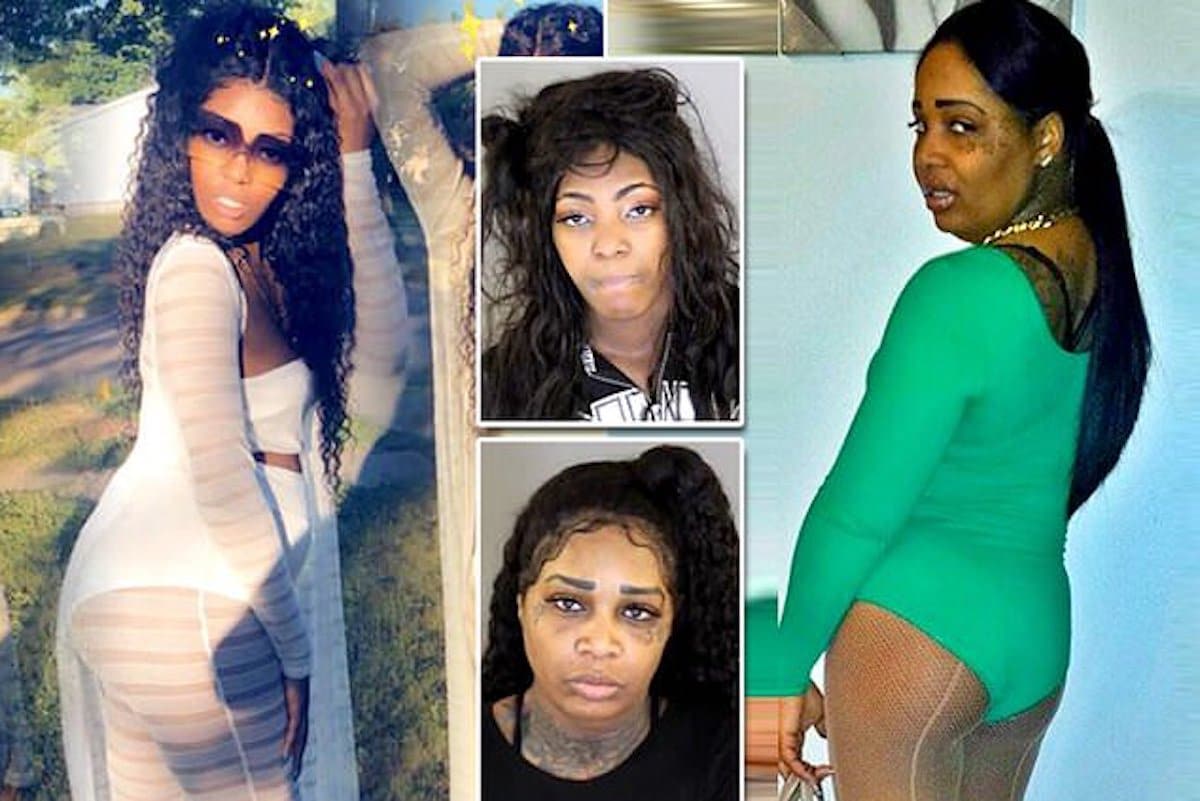 Keiana Wilson and Dana Johnson arrested while trying to rob a Bloomfield Township Target store packed with police for a Christmas, 'Shop with a Cop' event. 
Two Detroit women have been arrested after they were caught trying to steal almost $2,000 of goods from a Target while the store was hosting a fundraising event for area police to help disadvantaged children pick out Christmas presents.
Keiana Wilson, 40, and Dana Johnson, 18, were apprehended late Wednesday night while the store was packed with officers and children for a 'Shop with a Cop' event. 
'I couldn't believe it,' Bloomfield Township Police Sgt. Dan Brown told via the Detroit Free Press.  
Police officers from the Sylvan Lake, Keego Harbor, Orchard Lake and Bloomfield Township departments were at the time in attendance at the 2400 Telegraph location. They had been helping 22 disadvantaged youth select Christmas presents for their families.
The two women managed to get past the cash registers only to be apprehended soon after.
'The loss prevention (officers) actually apprehended them, then they asked for police assistance,' said Sylvan Lake Police Sgt. Michael Mondeau. 'The police officers were only about 20 feet away when they tried to walk out of the store.'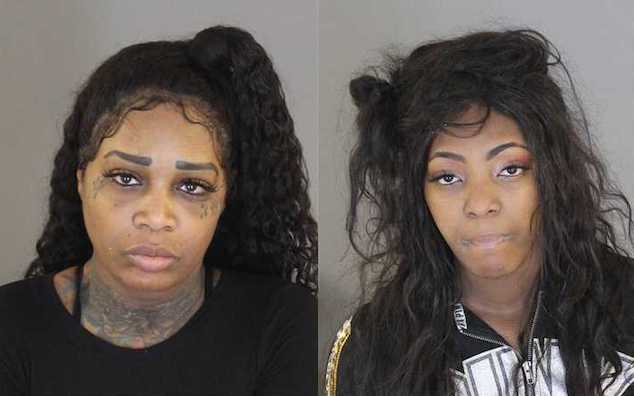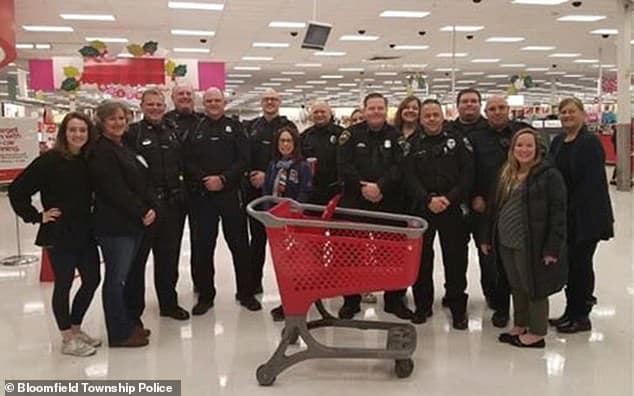 Keiana Wilson and Dana Johnson living large on social media:
According to Brown, one of the two women had complimented an officer earlier in the night commenting 'how generous the cops were with their time.'
Adding, 'It wasn't 10 minutes later that (the same officer) gets called into the loss prevention office. She was trying to distract him.' 
Both women were arraigned at the 48th District Court and charged with retail fraud. 
Johnson was found to have had past criminal history and was given a $250,000 bond. Wilson's bond was set at $20,000. They are due in court on January 3. 
But perhaps most piquing intrigue are photos the two women shared on social media, with Wilson and Johnson posing in scantily clad outfits. The women are seeing accessorizing with 'designer' purses while 'partying'. Facebook indicates that both women are mothers.
The Keego Harbor Police Department shared a photo from the event and thanked everyone for taking part. They also added a fun little jab at the two would be thieves. 
'On a side note, there must have been a special episode of "Dumb Criminal Minds" being filmed live as a person tried to shoplift a bunch of electronics right in front of about 10 cops,' the post stated. 'They didn't get far. DON'T TAKE WHAT IS NOT YOURS, it's a simple rule that everyone should abide by and the world would be a better place.'