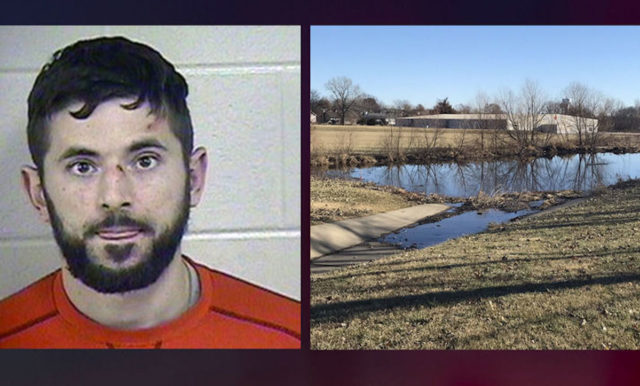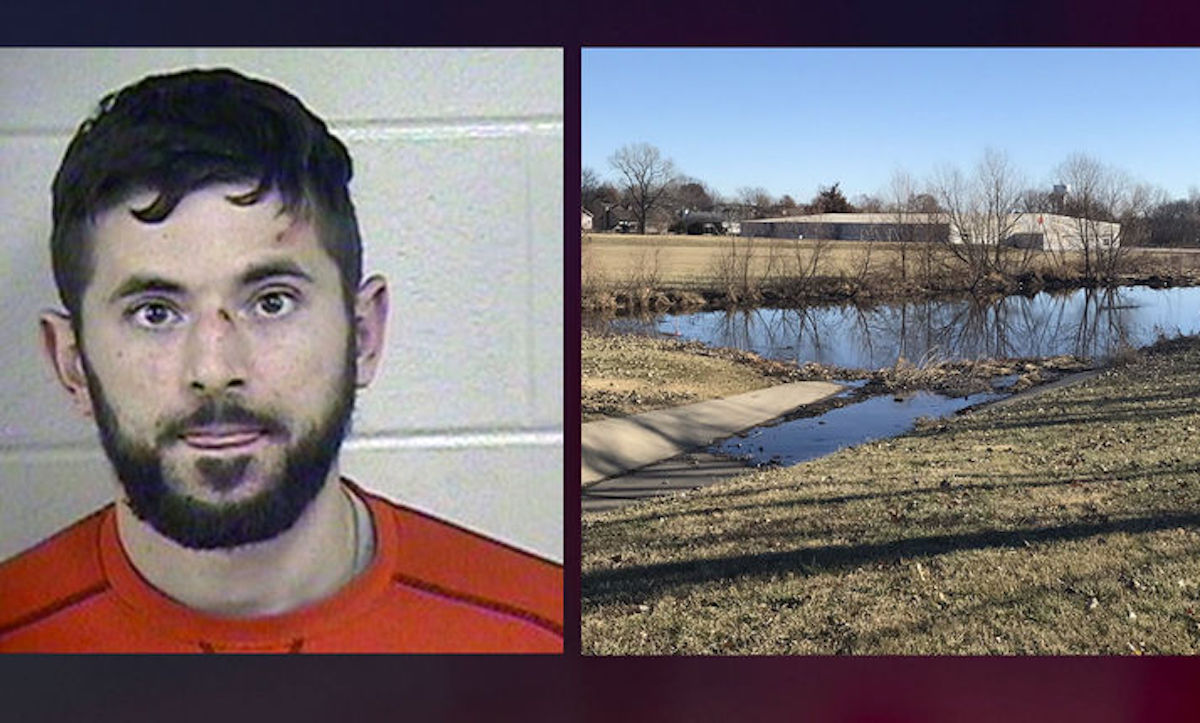 Jonathon Zicarelli- Greenwood, Missouri father tries to drown his six month old baby daughter at a local pond after being stressed with child rearing. 
A Greenwood, Kansas City–Missouri father has been arrested after walking into a police station and confessing to trying to drown his baby daughter.
KCTV reported Jonathon Zicarelli walking into Greenwood Police station Monday morning, December 17 around 10 a.m saying he had just drowned his 6 month old daughter at a nearby pond. Officers immediately rushed to the water and were able to rescue the baby.
Authorities found the baby girl floating on her back, while noting she looked like a 'porcelain doll' and appeared to be in shock.
Corporal T. Calhoun and Police Chief Greg Hallgrimson helped pull the baby from the pond. Calhoun started performing CPR and the baby began breathing. Calhoun then took off his uniform shirt and wrapped it around the baby and tried to warm her. She had mud in her eyes, grass in her throat, and her lungs were filled with water.
Upon being taken to hospital the infant was diagnosed with hypothermia. The un-named girl was recorded having a temperature of 87.9 degrees. Normal body temperature is 98.6F.
Police later announced the girl surviving with the infant now in good health.
ICYMI…quick action by Police in Greenwood, Mo., saves the life of a baby girl after dad says he drowned her. https://t.co/CM6FqDCx9U pic.twitter.com/f7s3YDo24T

— Tammy Ljungblad (@kctammy2009) December 18, 2018
Jonathon Zicarelli: 'I thought if I killed the baby there would be less stress.'
Zicarelli admitted he had he plotted to kill the baby for over 24 hours after being 'stressed out' about the upcoming holidays. He reportedly said he thought if he killed the baby, there would be less stress on his wife. Not clear was what options were available to the purportedly struggling parents.
Investigators indicated the suspect said he walked with the baby to the pond on three separate occasions before he eventually put her in the pond and 'watched her sink.'
'There was no emotion whatsoever,' Greenwood police Lt. Aaron Fordham said describing the suspect's demeanor.
Zicarelli remains behind bars, charged with domestic assault on the infant. His bond has been set at $500,000.
If convicted, the father could face between 10 and 30 years in prison or even a life sentence according to Missouri sentencing guidelines.