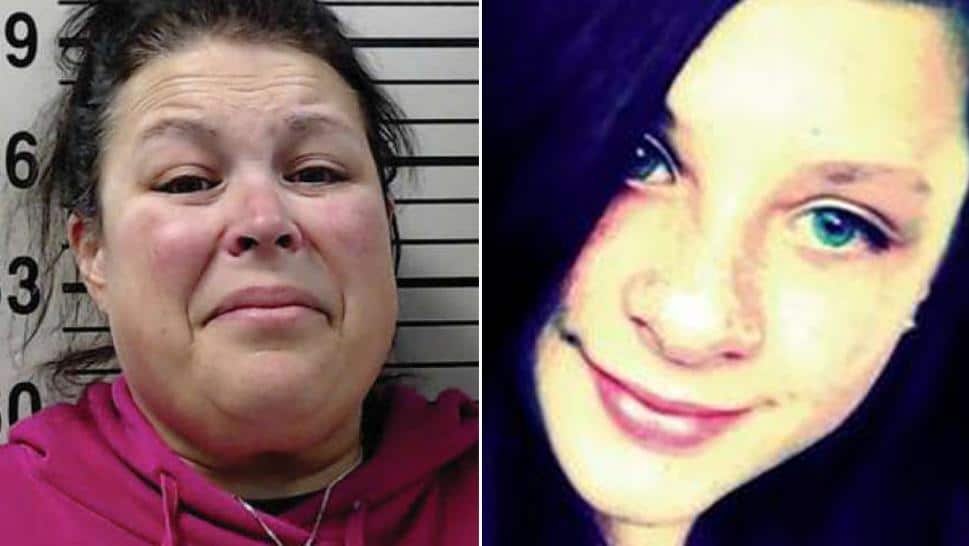 Illinois mother, Amber Hampshire arrested in the preventable death of her daughter, Emily after failing to act on her diabetes condition. 
An Illinois mother is facing charges after failing to disclose her teen daughter's medical condition which led to her death.
Taken into custody on Thursday was 39 year old woman, Amber Hampshire following the death of Emily Hampshire KMOV-TV reported.
Prosecutors allege the mother knew her 14 year old daughter was diagnosed in 2013 with diabetes — but took measures to keep her condition hidden and never filled the teen's insulin prescription.
'If treated, it would be absolutely survivable. This death was completely senseless,' said Madison County State's Attorney Tom Gibbons, KTVI reports. 'Amber Hampshire had all of the information and all of the resources available to take care of this and instead chose to conceal it from even the closest family members.'
When the teen was hospitalized in February with pneumonia, physicians gave her a diabetes diagnosis again, officials said. Multiple follow-up appointments were scheduled to treat and manage her diabetes, but she allegedly never showed.
Around eight months later, emergency responders were called to the family's Alton home and found the teen was in cardiac arrest. She was rushed to a local emergency room then airlifted to a St. Louis hospital, where she died two days later- on November1. 
Relatives told police and medical staff that Emily had been sick with nausea, vomiting and diarrhea for days before being found unresponsive that morning, according to the St. Louis Post-Dispatch.
It is believed that Emily's dad was not aware of Emily's diabetes diagnosis.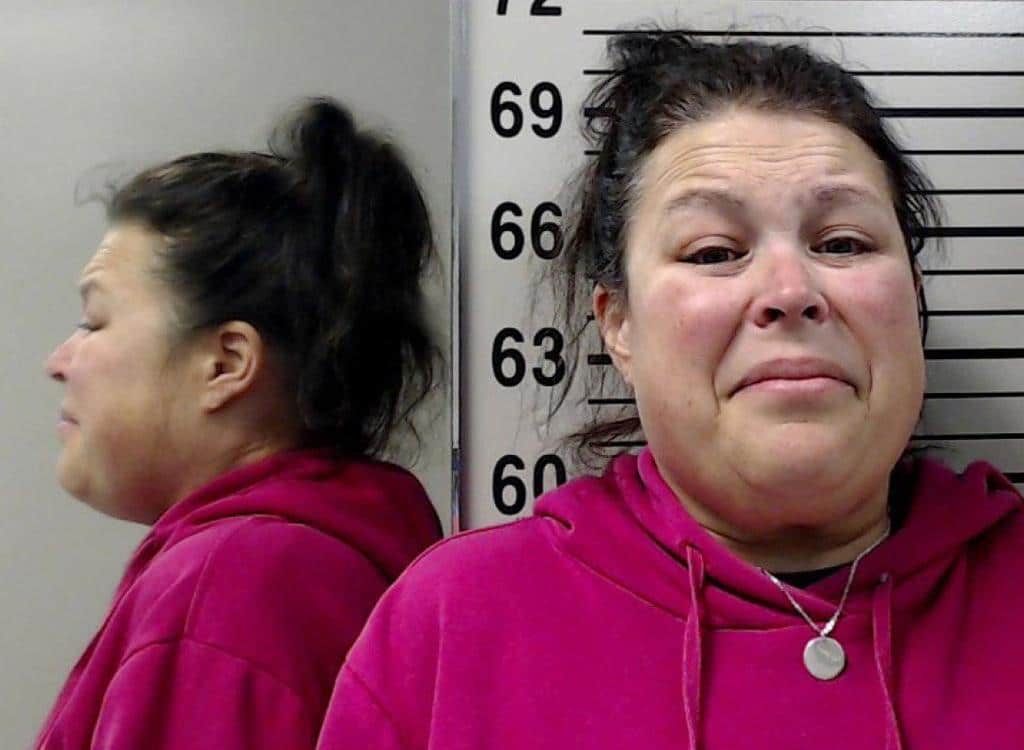 Amber Hampshire: 'I miss her more than words can express.'
The teen's death was reportedly caused by medical complications from diabetic ketoacidosis – a complication from diabetes in which blood acids buildup when a person's body does not produce enough insulin, according to the Mayo Clinic.
'There were so many supportive people around this family and around this young girl, who would've stepped up and helped,' said Gibbons, the state's attorney. 'I have no words.'
Noted a fundraiser following Emily's death: 'She was an outstanding student … an amazing dancer, cheerleader, and volleyball player. She competed in local beauty contest and talent shows'.
Prosecutors filed charges against the mother for involuntary manslaughter and endangering the life and health of a child.
Not immediately clear is why the mother declined to act on her teen daughter's medical condition. It is not believed that religious convictions are a factor in any potential motive, according to prosecutors.
Of note, detectives allegedly found stockpiled medication at the family's home in Madison County.
Following Emily's death, Amber wrote on Facebook, 'My girl gained her wings and is now an angel,'
'I miss her more than words can express.'
Amber has been released from jail after posting a portion of her $100,000 bail.
A trial date is yet to be set.