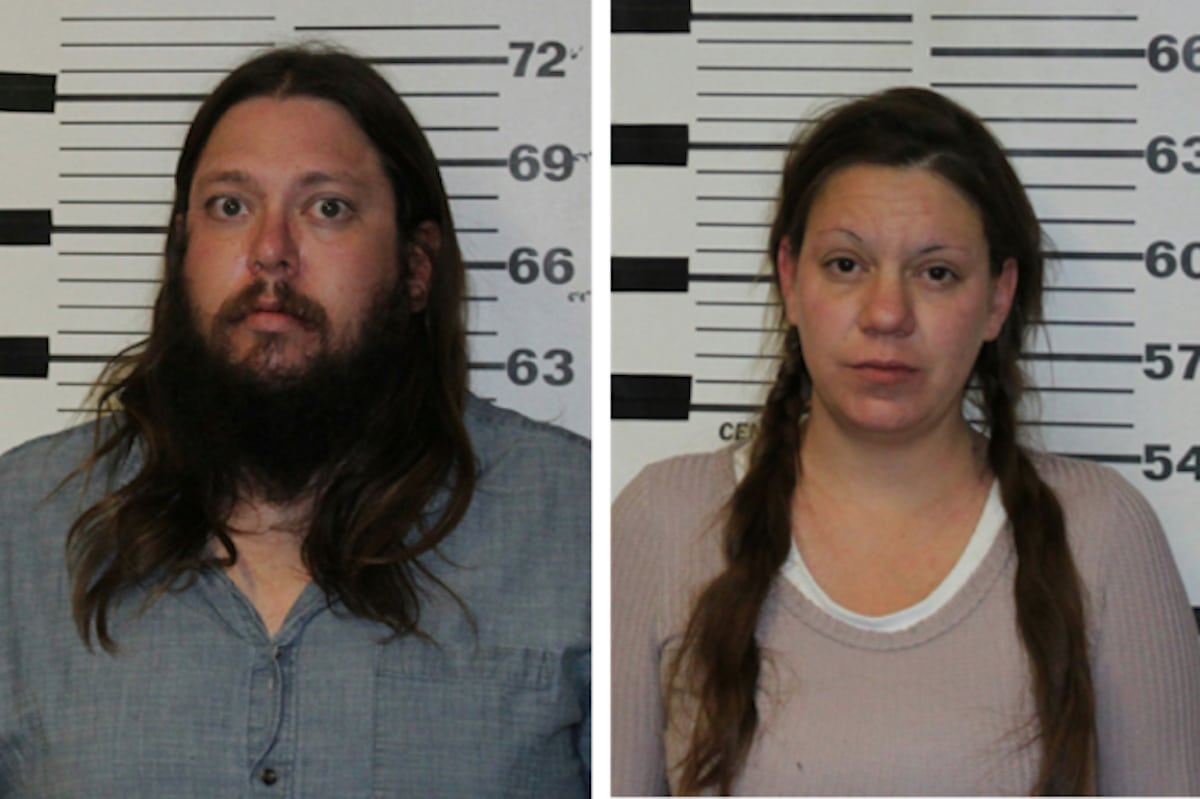 Wyoming couple, Aube Ringer and Tosha Scott are charged with child endangerment after newborn child tests positive for 

methamphetamine. 
A Jackson, Wyoming coupe have been arrested after their 10 day old baby tested positive for methamphetamine after their newborn child and her mother tested positive during standard protocol following delivery at a local hospital.
Aube Ringer, 35, and Tosha Scott, 34, were arrested on child endangerment charges Thursday after a blood test performed on the baby and Scott at St. John's Medical Center detected the drug.
A search warrant executed at the home reportedly turned up meth and other drug paraphernalia according to local media outlet, Buckrail.
'During the search warrant 17 glass pipes, miscellaneous glass pipe parts with residue, baggies with white residue and torches were found in multiple rooms and closets inside the home,' the probable cause affidavit stated, according to the Jackson Hole Daily.
According to the probable cause affidavit, police got involved after doctors confronted Scott and Ringer. The child's father reportedly denied the drug allegations and left the office. Scott allegedly told officers she had taken Ritalin and Sudafed the day she went into labor. However, the doctor who processed her test said the two medications wouldn't have produced a positive 'meconium test result' as the test checks for substances used in the past five months.
Police claimed the hospital ordered the urine test for Scott because she only visited the OB/GYN once during her pregnancy, calling it 'atypical.' Despite the plethora of drugs and drug paraphernalia allegedly located at the home, police said they don't believe the couple were running a meth lab.
Prior to their arrests, neither parent had a prior criminal arrest.
The newborn has since been placed in foster care. Bail for Ringer and Scott was set at $5,000 each.