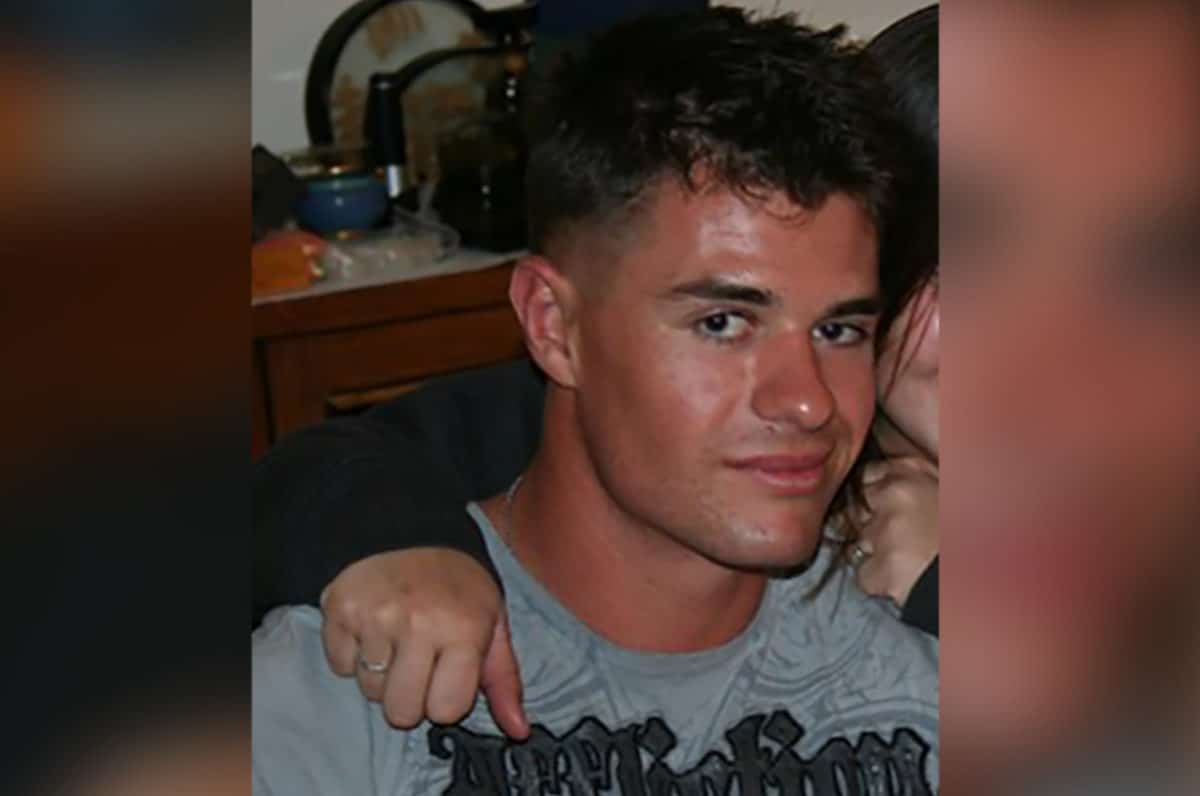 Thousand Oaks shooting: California Borderline Bar & Grill nightclub gunman, Ian David Long- recalled as being a weird loner but never violent says former roommate, Blake Winnett.
A former room-mate of Thousand Oaks shooting suspect has told of the gunman being weird and a loner.
In an exclusive with the nypost, Ian David Long's former roommate, Blake Winnett told the tabloid that Long was a 'weird' loner who practiced dance moves alone in his garage.
Of note, Winnett said the former army veteran had visited the bar he shot up- leaving 12 dead- before taking his own life- at least once before.
'I think I've actually gone there with him one time.' Winnett said.
The two men lived together twice before, around 2012 and 2014, in Simi Valley and Reseda, a neighborhood in Los Angeles.
'He was kind of weird. He always locked himself in his room, he was always by himself,' Winnett, 35, recalled. 'I didn't really know him very well.'
At the time, Long, a 28-year-old former Marine, was a student at a college in Northridge, though Winnett couldn't remember where or what he was studying.
Long had been on active duty with the Marines from August 2008 to March 2013, according to the Department of Defense. Winnett said he knew that Long served two or three tours overseas with the US Marine Corps but not much else.
Winnett never witnessed Long get physical with anyone — but said he wasn't exactly the world's best roommate.
'He didn't want to help anyone do anything. He was just lazy I guess,' Winnett recalled. When Long was once asked to take out the trash, he snarled, 'That's not my f—ing job,' Winnett said.
'He wasn't violent but he was mean,' he added. 'He would go to the gym and then he would, I guess, try to learn dance moves or something. He would close the garage and be playing music and dancing in there, like sweating. I would open the garage and would be like, 'What are you doing?"
Since Wednesday night's bloodbath, authorities have sough to find out what motivated Long opening gunfire inside Borderline, killing bouncers, patrons and Ventura County Sheriff's Deputy Sgt. Ron Helus, before fatally shooting himself inside an office.
Winnett said he hasn't spoken to Long in years.
'It's been so long since I talked to him. I tried reaching out to him before,' he said. 'People can change. I just don't know why I can't see really any information on why he would do something like that. That's crazy. I'm blown away.'
Thousand Oaks shooting victim's id: Dad told son, 'I love you' hours before.
Thousand Oaks gunman ex veteran highly decorated but mom lived in fear of him.
Thousand Oaks shooting suspect identified. Gunman motives examined
Thousand Oaks shooting: Country music bar gunman killed with 12 others dead
1/2 CA mass shooter suspect id'd as Ian David Long, 28. Fmr Marine. Sheriff: 2.5 minutes of carnage using a legally owned 45 caliber Glock held 10 rounds plus 1 & extended mag. Unknown how many mags he may have had. pic.twitter.com/CyZBH4UG8Y

— susan candiotti (@susancandiotti) November 8, 2018
#Ian_David_Long… THE SUSPECT IN WEDNESDAY EARLY MORNING SHOOTING… THAT KILLED MULTIPLE PEOPLE INCLUDING A POLICE OFFICER… IN #SO_CAL HE WAS A #US_MARINE #MAGA ALL DAY pic.twitter.com/TBq2UZqifZ

— This What Happened (@ClearVizion7) November 8, 2018