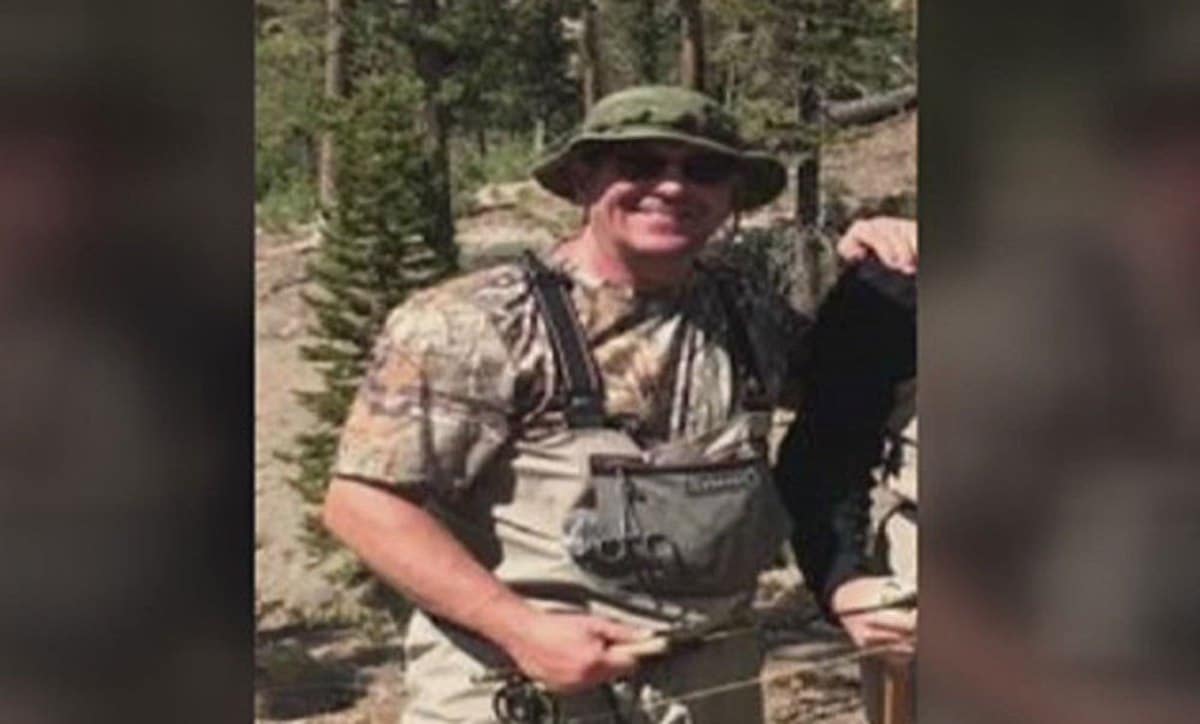 Marine vet Ian David Long: Thousand Oaks gunman was highly decorated but mom lived in fear of shooting suspect son. 

Cody Koffman bouncer i'd as victim. 
The gunman who massacred 12 people at a country music bar in southern California on Wednesday night has been identified as a highly decorated ex-Marine whose neighbors say was plagued with PTSD and terrified his own mother. 
Ian Long, 28, opened fire on the Borderline Bar and Grill in Thousand Oaks at 11.20pm on Wednesday night during its weekly College Country Night where students from nearby schools line dance and listen to music.  
He killed 11 people inside the bar including 22-year-old Cody Koffman after opening fire on the bouncer and throwing smoke grenades among the crowds to confuse them as they tried to flee. 
Long served in the Marines for five years between 2008 and 2013, during which time he was awarded 10 medals and toured Afghanistan according to the Department of Defense.
Marine vet Ian David Long: Highly decorated.
In April this year, deputies were called to the home he shared with his mother after neighbors heard loud crashes coming from inside.  
He was acting 'irrationally' and was 'irate' so police called in their mental health specialist but they cleared him, deciding against having him committed. 
The dailymail reported neighbors saying that Long's mother Colleen was 'terrified' he was going to harm himself or others.   
It is unclear if Long already owned the weapon he used to commit Wednesday's attack or if he bought it after the April incident. Long has no criminal history except from a minor traffic infraction. 
Long served in the Marine Corps for five years between 2008 and 2013 and he toured Afghanistan . 
The circumstances of his departure are not known, but he climbed to the rank of Corporal before he left the armed forces. 
During his time in the Marines, he was awarded numerous awards including two Navy Meritorious Unit Commendations, a Combat Action Ribbon, the Marine Corps Good Conduct Medal, two Sea Service Deployment Ribbons, the Afghanistan Campaign Medal, the Global War on Terrorism Service Medal; the National Defense Service Medal and the NATO Medal-ISAF Afghanistan. 
A spokesman for the Marines declined to give information surrounding his discharge in 2013, saying that they were bound by privacy laws and unable to reveal what prompted him to leave. 
California shooting victims: Man, 22, who dreamed of military service among 12 shot dead by ex Marine Ian David Long – as actress desperately searches for missing niece: Follow live updates on the Thousand Oaks shooting here https://t.co/1GTSE7hXfF pic.twitter.com/iLiWnOWh5j

— #Bangladesh News 24 (#BreakingNews 24) (@bdnews24) November 8, 2018
Marine vet Ian David Long: Mental health called into question.
After leaving the Marines, Ian Long took a job with California State University Northridge where he attended classes as a student until 2016.
Long dropped out of the university in 2016 after three years. He had been studying athletic training. Sometime after dropping out of college, he returned to his mother's home in Newbury Park. 
Neighbors affirmed the gunman's mother 'lived in fear' that something would happen to him. 
Richard Berge lived around the corner from alleged shooter Ian David Long and had taken care of the family's dogs. 
Berge, 77, said Long had smashed furniture and kicked in walls inside the family's house and that his mother, Colleen, was afraid the problem would escalate.
'She lived in fear in case something happened,' Berge told the dailymail. 'He wouldn't get help. She was beside herself and didn't know what to do.'
He and other neighbors described an incident in April this year, when a neighbor called the police after hearing loud crashes coming from Long's house.
Berge said multiple police cars rushed to the home and found Long had kicked holes in the walls and broken furniture. 
Berge said that all the neighbors believed Long was suffering from PTSD. 
Berge described Colleen as a 'wonderful woman', and a 'very sweet lady'.
'She's a wonderful woman but she was just going through hell with her son. Now she's got to live with this.'
Recalled another neighbor, June, 'The only time I knew about him [Long] was in April when they had the police activity here. I thought "oh that's Colleen's son." 
'They had the police cars here, they came up to the house and interviewed him.' 
'Most of the people in the neighborhood have lived here forever, we've been here over 40 years,' she said. 'We're a quiet neighborhood.'
Berge added that the family had been having trouble with their three German Shepherd dogs. Long's father David died at the age of 46 in 1999.  
The house was surrounded by police and FBI officers, and cordoned off with red crime scene tape by Thursday morning.
Officers were waiting Thursday morning for a judge to sign a warrant to search the home. Long's mother's red truck sat in the driveway. 
He used another vehicle of hers to get to the Borderline Bar and Grill- where he left his infinite mark of terror. 
Thousand Oaks shooting victim's id: Dad told son, 'I love you' hours before.
Thousand Oaks gunman roommate: 'He wasn't violent-just a weirdo.'
Thousand Oaks shooting suspect identified. Gunman motives examined
Thousand Oaks shooting: Country music bar gunman killed with 12 others dead
#Ian_David_Long… THE SUSPECT IN WEDNESDAY EARLY MORNING SHOOTING… THAT KILLED MULTIPLE PEOPLE INCLUDING A POLICE OFFICER… IN #SO_CAL HE WAS A #US_MARINE #MAGA ALL DAY pic.twitter.com/TBq2UZqifZ

— This What Happened (@ClearVizion7) November 8, 2018