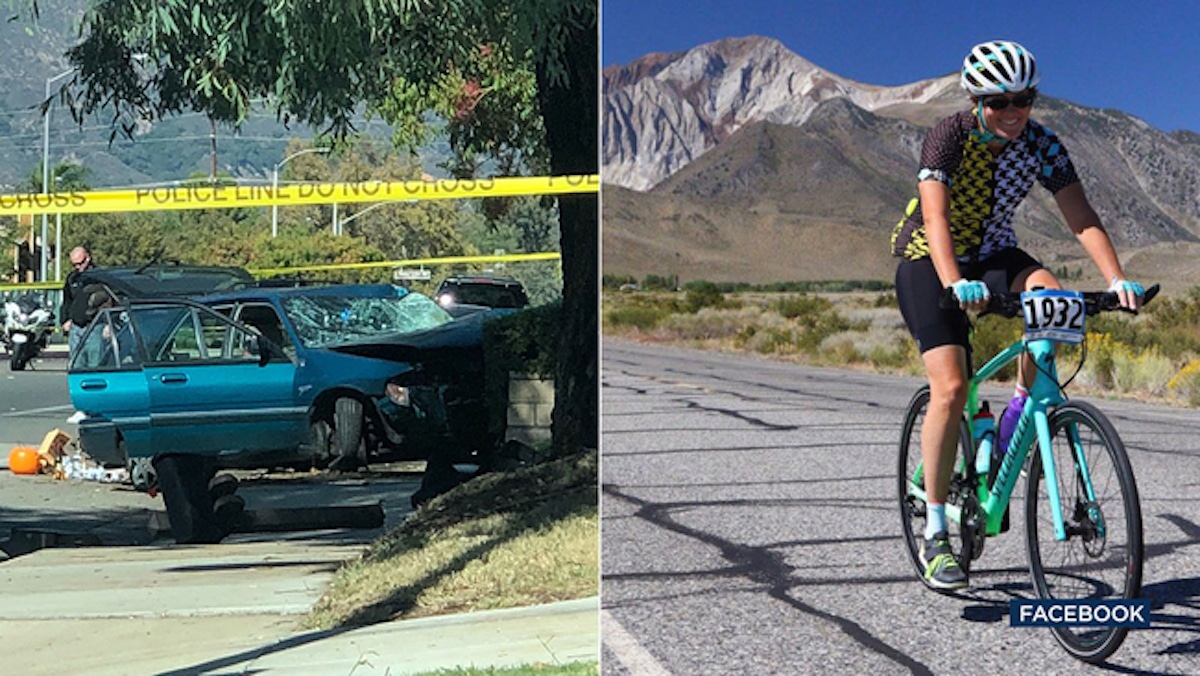 Leslie Ann Pray a Claremont, California bicyclist is killed in an act of road rage after 61 year old woman, 

Sandra

Marie Wicksted- snapped. Faces life behind bars.  
A 61 year old female motorist has been charged with murder after fatally running over a cyclist while also trying to run over four others during an act of road rage in California.
Sandra Marie Wicksted was accused of running over Leslie Ann Pray, 54, as she rode her bicycle in a Claremont neighborhood around 11.30am, Saturday morning according to prosecutors.
Authorities said the impact of the crash sent Pray across a yard and into a driveway.
Prosecutors said Pray was on her morning bike ride when she was struck. She was pronounced dead at the scene.
Pray was on the bike lane, Wicksted was across the street in another lane. Skids marks from the incident were visible at the scene.
Leading no doubt in investigators minds the weekend incident was intentional, authorities pointing to Wicksted acting with conscious design to inflict maximum bodily harm.
'The fact that the bicyclist was driving northbound on Mills in a bicycle lane, and the vehicle was traveling southbound, with skids we found at the scene shows a direct line right into the bicyclist,' Lt Eric Huizar told ABC 7.
'It's clear to us that she intended to strike the bicyclist.'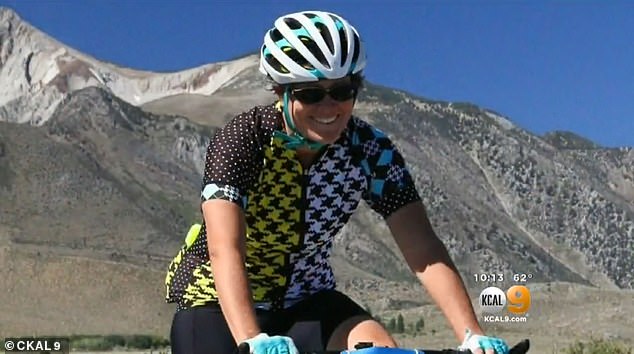 Sandra Marie Wicksted mental state was deteriorating: 
Claremont Police Chief Shelley Vander Veen echoed Huizar's findings- noting the police 'investigation shows it was an intentional act and it was completely senseless'. 
Four other cyclists told investigators that Wicksted tried to hit them just moments before Pray was killed as Wicksted drove aggressively in her green Mercury Tracer. 
Prosecutors in their complaint alleged the Claremont resident using the vehicle she was driving as a deadly and dangerous weapon. Prosecutors also alleged that the crimes were willful, deliberate and premeditated.
A report via the Claremont Courier cited a source close to Wicksted saying her 'mental state was deteriorating' in recent years after suffering PTSD nearly a decade ago. Investigators said empty liquor bottles found in the woman's car suggested Wicksted may have been self-medicating.
The friend surmised that Wicksted must have 'snapped'. 
These are the people with whom we are expected to "share the road."https://t.co/csZ89FB0hP

— MPLS Bike Wrath (@mplsbikewrath) November 6, 2018
Leslie Ann Pray vigil: 
Hundreds attended a vigil on Monday night to remember Pray. 
Pray's partner of nine years, Betsey Hipple, spoke during the vigil.
'I cherished her. She was a profoundly gentle soul,' she said, according to CBS. 
'I think I'll have a sadness and carry a big gaping hole in my heart for the rest of my life.' 
The tragedy follows Pray recently rekindling her passion for cycling this summer after 25 years.
Come Tuesday, Wicksted was charged with one count of murder along with four counts of attempted murder.
If convicted- Wicksted faces a possible maximum sentence of life in state prison.
Wicksted's bail was set at $2million. 
The case remains under investigation by the Claremont Police Department.
Not immediately clear is what set Wicksted off and why she sought to impart detrimental harm to her victims….
Prosecutors: Claremont woman intentionally killed one bicyclist, tried to kill 4 more https://t.co/gfLF46pusE

— Daily Bulletin (@ivdailybulletin) November 7, 2018