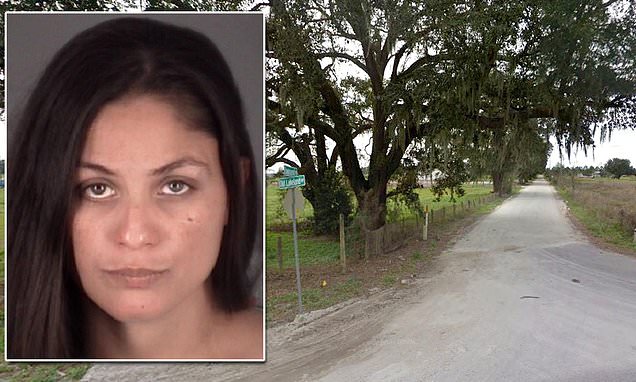 Rosalie Contreras is charged with child abuse after taking teen girl to remote Florida area- forcing her to strip and walk home without clothes as punishment. 
A Florida woman was arrested on Thursday after allegedly forcing a 13 year old teen girl to strip and walk down a sidewalk without clothes- as punishment.
The victim told Pasco County Sheriff's Office deputies that Rosalie Contreras, 34, was mad at her for misbehaving, so she drove her to a remote location in Dade City, made her take off her clothes and ordered her to walk back home. 
Contreras was following behind the girl, and when another vehicle approached, she told the girl to get back in the car. 
She then allegedly hit the victim's face, punched her on the back and grabbed her breasts, pinching and twisting them. 
The teen was left with visible injuries.
In an interview with investigators, ABC Action News reported Contreras admitting taking the victim to that location because someone would not let her spank the girl. 
She admitted to striking the victim and grabbing her breasts to discipline her.
The woman's relationship with the teen is unclear. Authorities declined publicly revealing the identity of the person who forbade the teen from being punished. 
'It had to be traumatizing to this child to be walking down the street without her clothes on,' Kevin Doll, a spokesperson for the Pasco County Sheriff's Office told via First Coast News. 'That'd be traumatizing to an adult, much less a 13-year-old child.'
Contreras has been arrested and charged with charged with child abuse.
Contreras was booked into the Pasco County Jail where she remains, according to jail records. Her bond was set at $20,000.  
Rosalie Contreras, 34, was arrested Thursday evening on one count of child abuse related to the incident, which happened around 4 p.m. that day in Dade City.

— Bolrmpf in exile (@nighttrakker) November 17, 2018