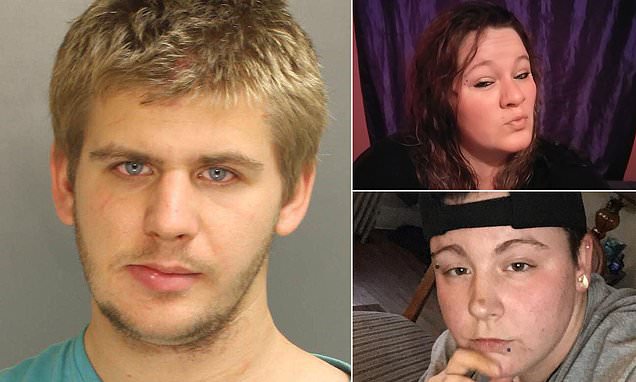 Richard Jukes Jr arrested after stomping on a puppy's head to death at flea infested Altoona, Pennsylvania house along with two other residents.
A Pennsylvania man has been arrested after allegedly stomping on a puppy to death and punching a responding officer in the face at a flea infested residence. 
Richard Jukes Jr, 25, was booked Tuesday night after officers with the Altoona Police Department responded to a call concerning an injured animal at his home.
A released statement on Facebook told upon officers arriving at the Altoona residence, finding a one and a half month old chihuahua puppy 'with a severe head injury inside the residence',
'It was later discovered that Jukes Jr stomped on the puppy's head causing severe trauma and ultimately killing the dog,'  the statement continued in part. 
It was while officers sought to ask Jukes Jr about the alleged incident- that Jukes Jr punched an Altoona Police Department officer in the face.
An arrest affidavit noted the Chihuahua puppy (named Popcorn) wrapped in a hooded sweatshirt and severely injured when police arrived.
But it gets grimmer.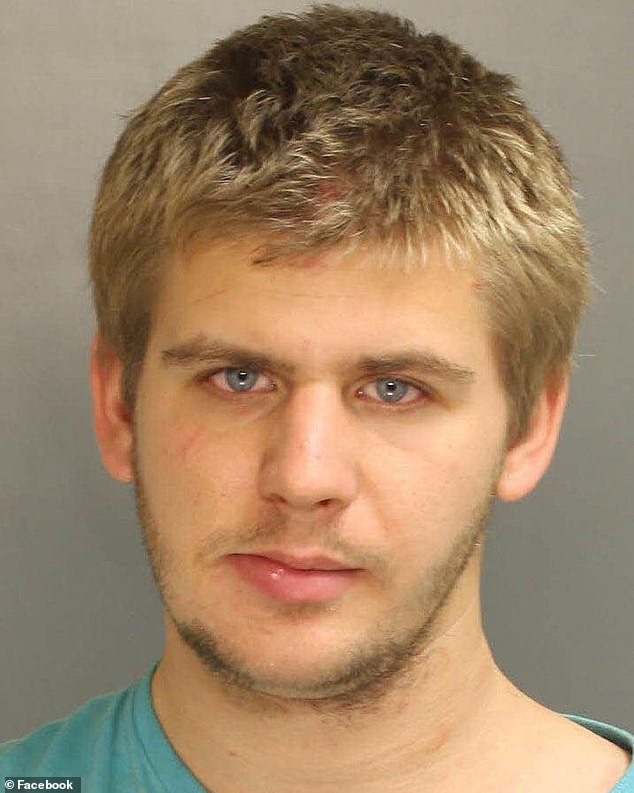 Richard Jukes Jr found to be sharing home with other animals, two females and children in 'deplorable' conditions.
After it was taken for emergency veterinarian care, police discovered the puppy, which died Wednesday, was so infested with fleas that its gums were white from blood loss.
Police said fleas were 'swarming' all over the puppy's body, face and snout. They said because of the circumstances behind the dog's injury, a city detective was called in to investigate.
Jukes Jr has since been charged with 'Aggravated Cruelty to Animals, Aggravated Assault of a Police Officer, Resisting Arrest, Obstruction of Justice, Recklessly Endangering Another Person, and Disorderly Conduct'.
He is being held at the Blair County Prison on a $75,000 cash bail.
Two women at the house were also arrested and charged, according to officials.
Stacy Frida, 28, and Stephanie Obssuth, 30, have been charged with three counts of endangering the welfare of a child and nine counts of animal cruelty.
Eight other animals, three dogs and five cats, were found at the home before they were removed by the Central Pennsylvania Humane Society.
The child welfare charges relate to the three children all under the age of 10 who were found living in the 'flea-infested residence' as well, officials said.
While police were at the home, one of the children allegedly walked up to Altoona police Detective corporal Terry Merritts and said: 'We have a lot of fleas in here. They crawl all over me, and sometimes they bite'.
Police said Friday immediately yelled at the child and told the 9-year-old to 'shut up', Altoona Mirror reported.
Friday then ordered the 9-year-old and 4-year-old to: 'Keep (their) f*****g mouths shut while the cops are here', Merritts noted in the charges.
Merritts pointed out that the children's statements were not necessary as 'the deplorable living conditions and the poor physical conditions of the animals spoke for themselves'.
Friday remains in jail in lieu of 10 percent of $40,000 while Obssuth is free on a unsecured $30,000 bond.
Not immediately clear was the relationship of Jukes Jr and the two women along with the residing children.
A preliminary hearing is scheduled for November 28 at Central Court.