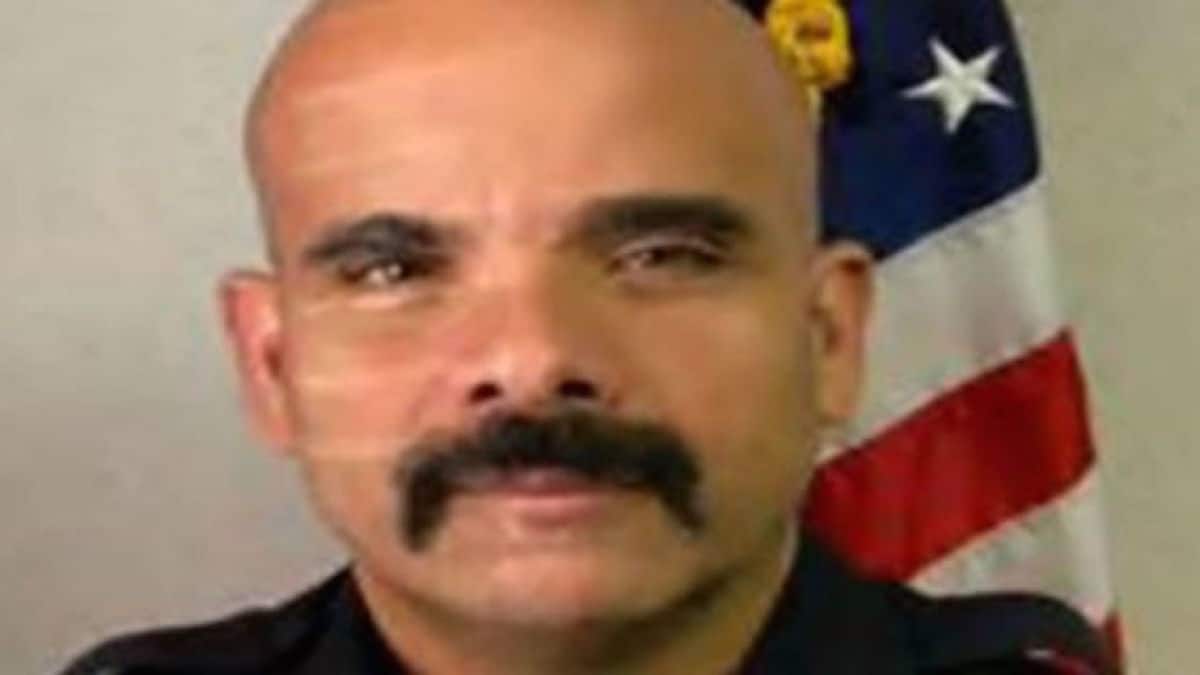 Raimundo Atesiano: Ex Florida, Biscayne Park Police chief sentenced to jail after obstructing civil rights of black defendants after instructing officers to arrest black men in unsolved crimes. 
A Florida police chief has been sentenced to three years jail after instructing officers to frame innocent black men as perpetrators of unsolved crimes in a bid to raise one town's arrest record.
During a Tuesday hearing, ex-Biscayne Park chief Raimundo Atesiano claimed feeling pressured to boost crime statistics in the small village of about 3,000 residents.
'When I took the job, I was not prepared,' the 53-year-old told US District Judge K Michael Moore in Miami federal court. 'I made some very, very bad decisions.' 
WPXI reported three other former officers also pleaded guilty in the case which has tainted Biscayne Park force with allegations of racism in the mostly-white community.
Atesiano pleaded guilty to a conspiracy charge of depriving three suspects of their civil rights in September. His conviction carried a maximum sentence of 10 years.
All three ex-officers implicated in the case cooperated with the FBI and prosecutors to reduce their prison time.
Atesiano's lawyer claimed the victims – all three of them black – were selected because they were known to police as having criminal pasts.
This is worth kneeling for:

Former South Florida police chief, Raimundo Atesiano, has been sentenced to three years in prison for framing black people for crimes they didn't commit, in order to boost his department's crime-solving stats #TuesdayThoughts https://t.co/4hOHLaMWyC pic.twitter.com/h3O7OO5yGL

— Khary Penebaker, Fx (@kharyp) November 28, 2018
Raimundo Atesiano: Symptom or disease?
In July an internal department probe revealed Atesiano, who resigned in 2014 when the probe began, and other high-ranking officers had pressured cops to make unwarranted arrests so that the department's crime stats would appear flawless, according to records obtained by the Miami Herald.
At least four officers – who make up one-third of the small force – claimed that they were instructed to file false charges.
Anthony De La Torre, an officer in the department, in a 2014 filed complaint which led to the probe at Biscayne Police Department claimed Atesiano forcing cops to bump up arrest numbers
Recalled Anthony De La Torre the police chief saying: 'If they have burglaries that are open cases that are not solved yet, if you see anybody black walking through our streets and they have somewhat of a record, arrest them so we can pin them for all the burglaries.' 
Adding: 'They were basically doing this to have a 100 percent clearance rate for the city.'
De La Torre was the only one of the four who said he was told to target black people.
One of the victims of these false arrests served five years in prison for burglaries he did not commit, according to HuffPost. His case was later tossed out, and he's currently in the process of suing the town and officers for violating his civil rights.
In June, Atesiano and former officers Charlie Dayoub and Raul Fernandez were charged with framing a 16-year-old, 'T.D.', in four 2013 burglaries to improve arrest statistics.
The indictment from the US Attorney's office claimed Atesiano 'caused and encouraged officers to knowingly arrest T.D. without a legitimate basis in order to maintain a fictitious 100 percent clearance rate of reported burglaries'.
'Atesiano, Dayoub and Fernandez knew there was no evidence and no lawful basis to arrest and charge T.D. with those crimes,' it said.
Dayoub and Fernandez pleaded guilty in August and were sentenced to a year in prison each.
A third officer, Guillermo Ravelo, pleaded guilty to conspiracy to deprive a person of his civil rights and deprivation of civil rights under color of law in July.
The charges against both Desrouleaux and Banmah were later dropped, and Ravelo was sentenced to 27 months in prison.
Atesiano was head of the Biscayne Park force for two years, during which time 29 out of 30 burglary cases were solved.
He resigned in 2014 and the following year the department's success rate dropped dramatically, with zero out of 19 burglaries solved in 2015.
In a statement to the Miami Herald about the case, Miami-Dade public defender Carlos Martinez said Atesiano has a long record of fabricating charges.
'He created a culture of corruption that has further eroded public trust in the criminal justice system,' he said. 'Just as appalling is the damage Atesiano has done to law-abiding, hard-working, police officers and chiefs.'
Community leaders claim they've reformed the department since Atesiano's departure.
Atesiano's case has since raised questions as to whether the behaviour and the persecution and vilification of black men is just business as usual in America's police force or whether the action of a lone bad apple….