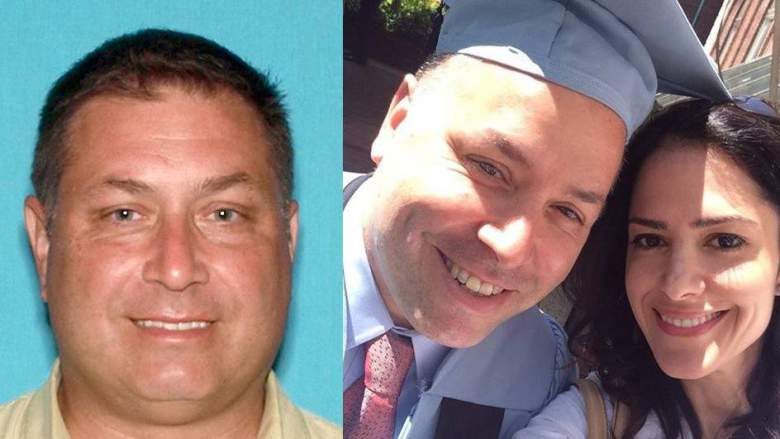 Colts Neck Murders: Paul Caneiro indicted in the 'mystery' murders of his brother and business partner, Keith and his wife, Jennifer and two children.
NJ prosecutors have charged the brother of a man whose entire family was killed along with their Colts Neck home set on fire with their murders.
Paul Caneiro, 51, was indicted in the murders of his 50-year-old brother Keith, 45-year-old sister-in-law Jennifer, and his 11-year-old nephew Jesse and 8-year-old niece Sophia.
The charges-filed Thursday morning- follow Caneiro previously being charged with setting fire to his own house in Ocean Township with his wife and two daughters inside.
No one in that episode was hurt or injured.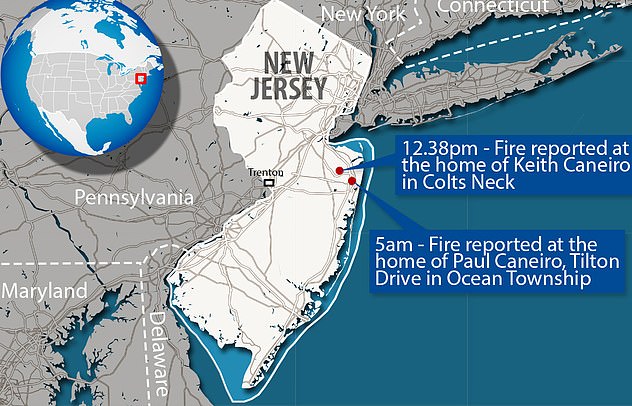 Colts Neck Murders: Paul Caneiro set upon family members before torching brother's home.
In new charges against him, Asbury Park Press reported Caneiro facing four counts of murder, one count of firearm possession, one count of knife possession, and one count of aggravated assault, citing court records.
As of now, Caneiro is the only suspect in the homicides.
Not immediately clear is what motivated the brother targeting his technology CEO brother, Keith and the man's family.
At the time of the November 20 deaths, Keith Caneiro was found shot to death outside the home. The bodies of Jennifer Caneiro and the couple's two children were found severely burned inside the mansion upon it being set ablaze.
A law enforcement source revealed at least one of the children's bodies found with stab wounds.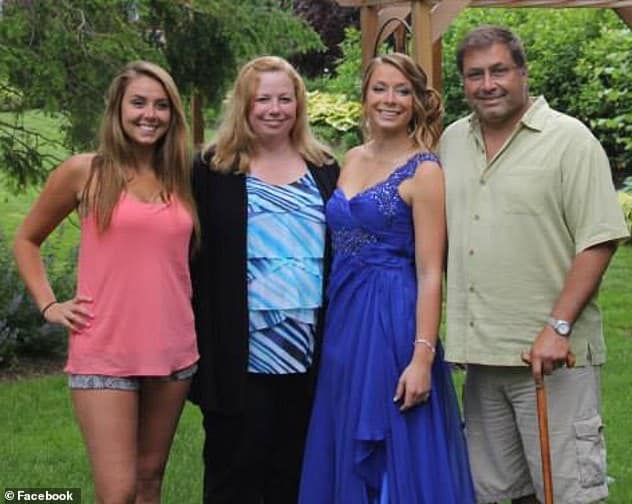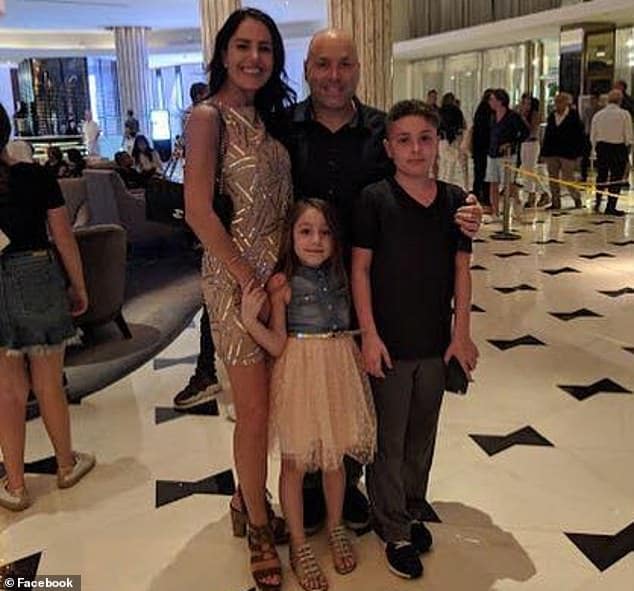 Paul and Keith Caneiro business dealings: 
Of note, reports told of the brothers being partners in a lucrative computer business partnership established over 2 decades ago along with other profitable ventures. It remained unclear if there had been recent discord or disunity regarding the brother's business involvements and if that may have fostered hostilities.
Responded Paul Caneiro's defence attorneys last night following speculation the relative was being considered as a chief suspect in the murders and arson, 'I can't predict the future.'
Reiterated principals of Ocean Township law firm Ansell, Grimm and Aaron, 'Our client adamantly maintains his innocence and adamantly maintains that he would never hurt his family, and at this time, all he's accused of doing is trying to set fire to his home in Ocean Township.'
Adding, 'We can't speculate on what the prosecutor plans on doing. We would hope that there was not a rush and jump to conclusions.' 
Monmouth County Prosecutor Christopher J. Gramiccioni is expected to deliver an update on the investigation Thursday morning.