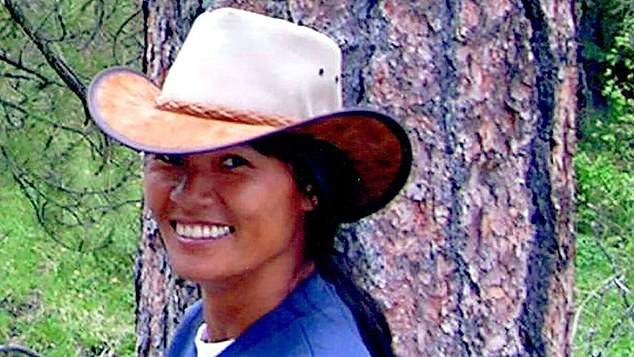 Orrana Cunningham death: Aetna ordered to pay $25M to the estate of an Oklahoma City woman who died after the insurance provider denied her having necessary cancer treatment. 
An Oklahoma jury has ordered Aetna to pay more than $25 million to the family of a woman afflicted with cancer- who died after the insurance conglomerate refused to cover a type of radiation therapy.
Jurors found that Aetna doctors didn't spend enough time reviewing Orrana Cunningham's case before denying her coverage for proton beam therapy in 2014,
The Oklahoman reported Orrana dying less than a year after the insurance company's denial to pay for treatment.
The jury ruled that Aetna 'recklessly' disregarded its duty to deal fairly and in good faith with the afflicted woman, who had a rare type of head and neck cancer. 
The payment, which was awarded to her estate and her husband, Ron Cunningham, is believed to be among the largest in a single 'bad faith' insurance case.
Jurors decided this week to require the insurance company, Aetna, to pay a Shawnee family $25.4 million after they denied Orrana Cunningham coverage for proton therapy treatment for her cancer. @koconews pic.twitter.com/klyZhIgTSj

— Crystal Price (@KOCOCrystal) November 10, 2018
Orrana Cunningham develops condition: medical assessment & treatment is made- but will Aetna pay? 
In 2013, Orrana Cunningham started experiencing pain in her face, according to a GoFundMe page set up by her husband.
She was first diagnosed with a strained muscle and pulled tendon in her left jaw but, after six months, her pain worsened.
Two of Orrana's lymph nodes then began to swell on the left side of her neck, according to the GoFundMe. 
Her general physician prescribed her antibiotics, but the swelling didn't subside.
In September 2014, Orrana visited an Ear, Nose and Throat specialist who performed CAT scans and a biopsy on one of the lymph nodes.
In November, Orrana received a diagnosis of stage IV nasopharyngeal cancer (NPC) near her brain stem.
This rare cancer occurs when malignant cells form in the tissues of the nasopharynx, which is the upper part of the throat behind the nose.
The cause is unknown, with some scientists having linked it to the Epstein-Barr virus, a type of herpesvirus that causes mononucleosis.
Symptoms often include lumps in the neck, facial pain, recurrent ear infections, blurry or double vision and headaches. 
Orrana Cunningham cancer treatment was deemed 'experimental': 
According to the American Cancer Society, fewer than one in 100,000 in the US are diagnosed with NPC.
While the five-year survival rate for stage I NPC is 72 percent, the rate drops down to 38 percent for stage IV NPC. 
The couple visited MD Anderson Cancer Center in Houston, Texas, where doctors recommend that Orrana receive a highly effective form of radiotherapy called proton beam therapy.
It uses a high energy beam of protons rather than high energy X-rays, delivering targeted doses to the cancerous areas.
The treatment has been particularly effective treating cancers at the base of the skull and of the spine reports the dailymail. 
Because Orrana's tumor was right by her optic nerve and moving toward her brain stem, standard radiation meant she would likely go blind and even lose her memory.
However, an Aetna doctor denied coverage for the therapy in 2014, deeming it experimental. Two other in-house doctors reviewed and upheld the decision.
The Cunninghams appealed several times only for Aetna to deny each request.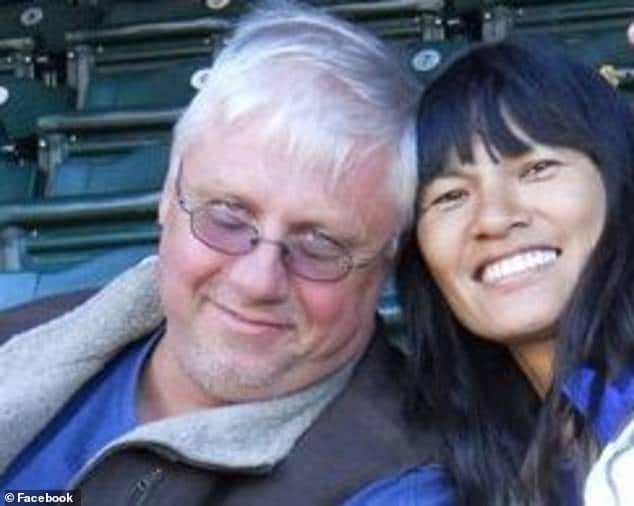 Orrana Cunningham died in 2015 from a virus she attracted after battling cancer. The family sued the Aetna for denying her proton therapy treatment, despite it being covered on their plan. A jury awarded the family more than $15mil. Punitive damages will be decided on today. pic.twitter.com/5MpzGABqba

— Kelsey Gibbs (@NewsKelsey) November 6, 2018
Orrana Cunningham treatment covered by the FDA and Medicare and yet AETNA considered it 'experimental': 
The US Food and Drug Administration has approved proton beam therapy, and is covered by Medicare, according to Doug Terry, the family's attorney.
He alleged that Aetna denied coverage for financial reasons and that its doctors were unqualified, overworked and biased when making decisions. 
Court records show that one doctor complained to the insurer about having to review more than 80 cases a day.
The couple mortgaged their home in Meeker and started a GoFundMe to help raise money for the $92,000 cost of treatment. Only $18,000 was raised.
Orrana passed away in May 2015 at age 54 after a virus spread to her brain.
Last week, a jury found Aetna guilty of reckless disregard and awarded Ron, a retired Oklahoma City firefighter, $92,000 for the mortgage and an additional $500,000. Orrana's estate was awarded $15 million in a nine-to-three vote on Monday.  
On Tuesday, the jury awarded Ron $10 million in punitive damages.  
In a statement on Wednesday, Aetna said: 'We are disappointed with the verdict and are weighing our options for appeal.'
Company attorney John Shely said the insurer tries to do the right thing.
'If it's in our control to change, that's what we're going to do,' Shely said. 'Aetna has learned something here.'
Ron said his wife, whom according to her obituary were married to for 28 years, had 'started' the fight and had been the one to file the initial paperwork to sue Aetna.
'My wife, her goal, was to make this fight,' he said after the verdict.
'Her comment was: "If we can save one person and stop Aetna from doing what they traditionally do on every claim, it was worth the battle".'
Ron says he plans on campaigning for legislation nationwide that will require insurance companies to cover proton beam therapy.