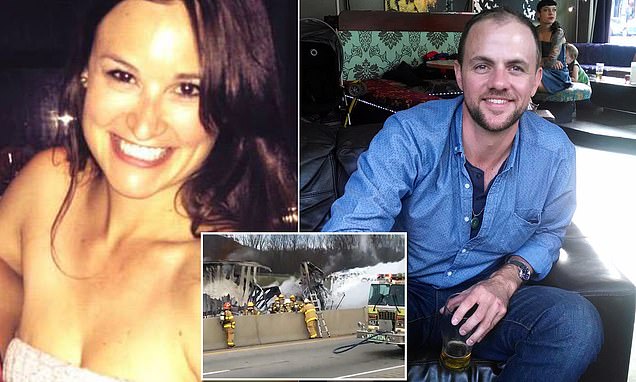 A NJ groom and bride to be are killed in a chain reaction traffic collision along I-78 in Berks County, PA. 

Kathryn M. Schurtz, 35, and Joseph D. Kearney remembered. 
A bride and groom to be were killed on the way to their Pennsylvania wedding Wednesday after a tractor-trailer plowed into their vehicle. 
A Jersey City–New Jersey couple Kathryn M. Schurtz, 35, and Joseph D. Kearney died as a result of the collision on Interstate 78 in Berks County as the couple were en route to get married in Pittsburgh.
Three other people were injured after the driver of a large motor was unable to slow down – causing a chain-reaction crash where four other articulated lorries were involved.
Two of the semi-trailer trucks burned alongside the couple's motor- which burst into flames upon impact.
News12 New Jersey reported the tragedy occurring close to Windsor Township circa 2.38pm, Wednesday– with the westbound section of the highway shut down for 12 hours that day. The eastbound lane was closed until 7am after the fighter was put out.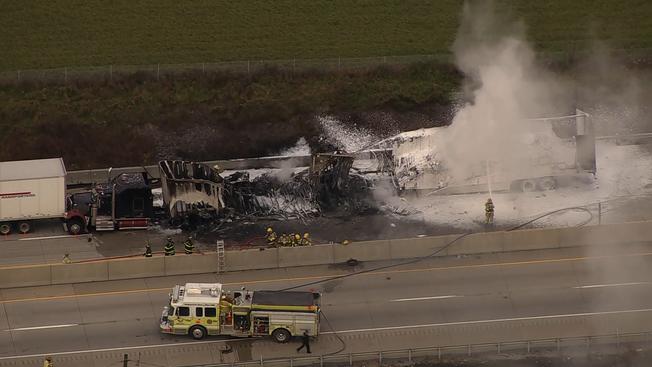 Kathryn M. Schurtz and Joseph D. Kearney remembered:
Social media revealed Kathryn Schurtz growing up in Fanwood and enjoying reading, cooking and having new adventures with her fiance.
Schurtz worked as Head of Platform Partnerships for Oracle Data Cloud in New York City, according to NBC 4.
Her obituary noted her graduating from George Washington University with a liberal arts degree graduate, along with earning an MBA from Notre Dame.
'She will be remembered for her voracious appetite for reading, love of cooking, and trailblazing new adventures with Joseph,' read the obituary. 
Kathryn is survived by her parents, Joseph and Karen; sister, Kimberly, her sister and brother-in-law Joanne and Kevin Schwoer; and her three-month-old nephew Landon Schwoer.
The borough of Fanwood, where her mother used to be Councilwoman, put out a special message of condolences after the victims were identified Saturday.
Gatherings at Immaculate Heart of Mary R.C. Church in Scotch Plains were scheduled for Monday and Tuesday.
They asked that people donate to the Kathryn M. Schurtz Scholarship Fund at Union Catholic High School instead of giving flowers.
It remained unclear if authorities planned to bring any charges against the initiating knock- on trailer driver.