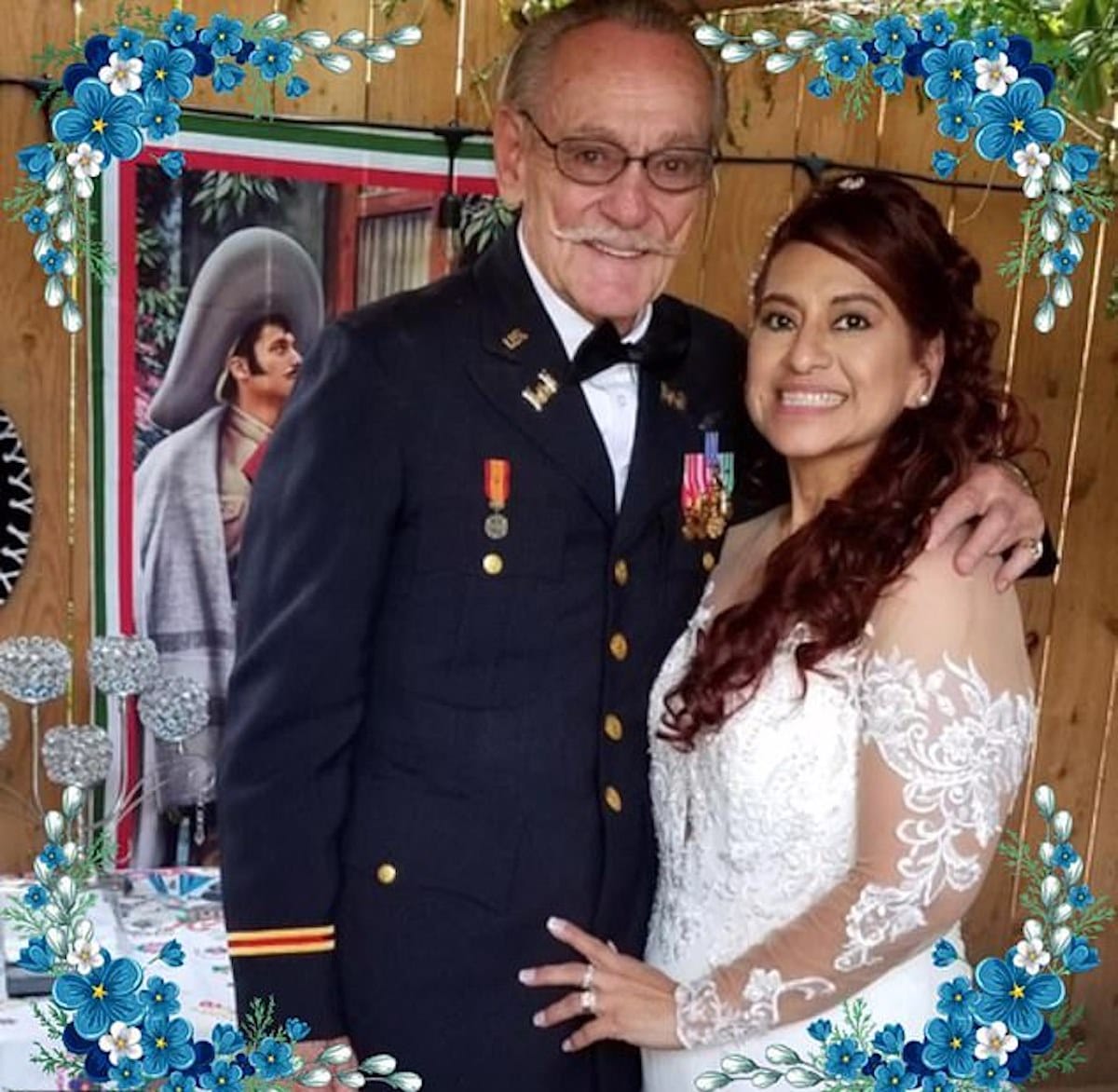 Gerald Green Lawrence Uvalde helicopter pilot called 911 moments prior to crash which killed the Vietnam veteran and newly wed couple, Will Byler and Bailee Ackerman.
A couple who were just married an hour and a half prior were killed Saturday evening when the helicopter they boarded whisking them away from wedding celebrations went down in Uvalde, Texas.
The groom's grandfather William Byler confirmed to media the aircraft went down at their family ranch. His grandson Will Byler, his new wife Bailee Ackerman– both 23 and the aircraft's pilot, Vietnam Veteran and captain in the army-Gerald Green Lawrence, 76, all died in the crash.
The newly wed couple were seniors at Sam Houston State University, while Lawrence was a private commercial pilot who worked for the groom's father's helicopter business. 
The aircraft was confirmed to have gone down in Ulvade, a mile from the ranch where the newly weds tied the knot in front of 700 guests.
HOW ??? Will Byler and Bailee Ackerman Byler a newly married Texas couple are killed in a Uvalde helicopter crash two hours after wedding ceremony. Cause of crash unknown. https://t.co/LGbYhg3DLL

— Scallywagandvagabond (@ScallywagNYC) November 5, 2018
Gerald Green Lawrence Uvalde helicopter pilot never had a prior incident:
The crash was confirmed by the National Transportation Safety Board which had tweeted Sunday about the accident after monitors detected a down aircraft in the early morning hours of Sunday.
While the NTSB said the crash happened at 1.47am. Local sheriffs received reports of it at midnight.
The aircraft was identified as a Bell 206B helicopter, a two-bladed, single or twin-engined model. The incident happened about 15 miles northwest of Uvalde, according to NTSB's information.
Officials are investigating, and the San Antonio Fire Department deployed 10 units to help. The cause of crash has yet to be given pending further investigations.
The dailymail reported Lawrence calling 911 to report a problem with the air craft before his death according to the man's wife, Hilda.
At the time of the crash, Lawrence was flying the couple to San Antonio Airport. The pilot's wife said he her husband never had an accident before and was 'very close' to the Byler family who he worked for.
Newly wed Texas couple killed in Uvalde helicopter crash (2 hours) after wedding