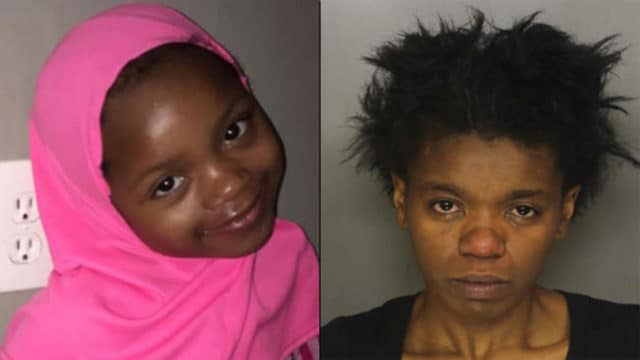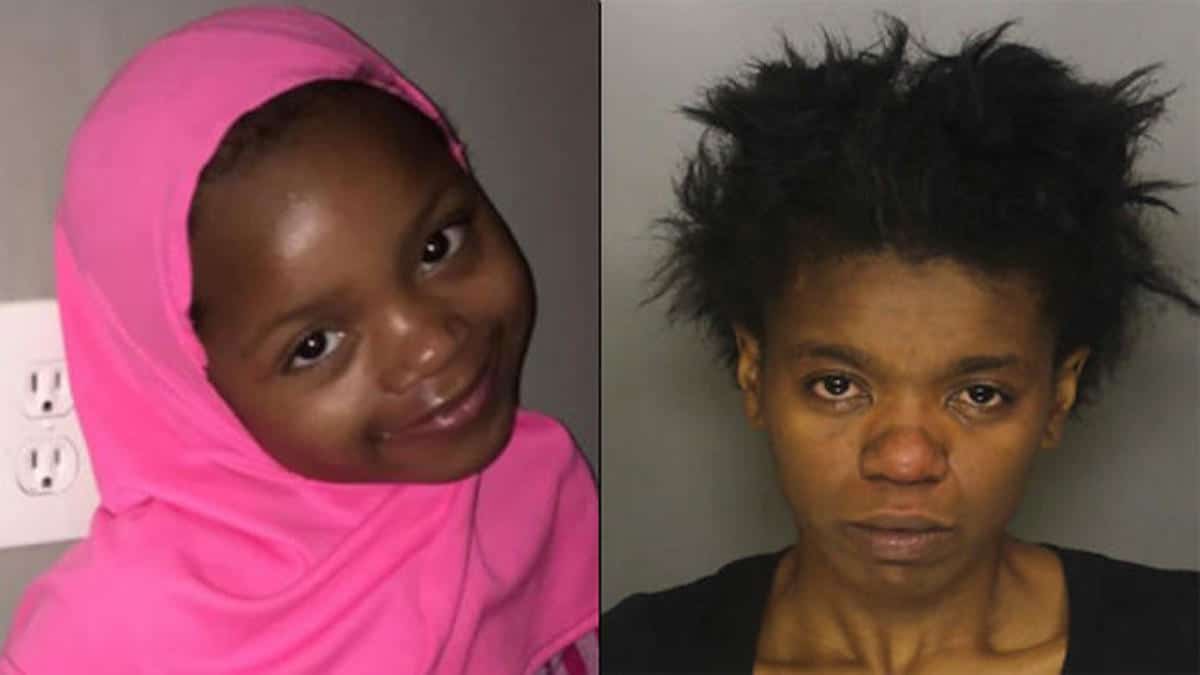 Ciara Robinson a Pennsylvania mother is arrested after fatally pushing her 5 year old daughter, Amatulah 'Amy' McLaughlin down a flight of stairs. 
A Parkesburg, Pennsylvania mother has been charged with murder after pushing her five her old daughter down a flight of stairs onto a concrete landing.
Ciara Robinson, 25, upon being taken into custody was arraigned on third-degree murder, manslaughter, aggravated assault and child endangerment. No bail was tended.
Chester County prosecutors said emergency responders were called to the Parkesburg home just before 9:30 p.m. Wednesday, Halloween where 5-year-old Amatulah 'Amy' McLaughlin had been dead 'for some time.'
Prosecutors allege the mother becoming angry and striking the child, then pushed her down the 8- or 9-foot basement stairs- where she struck her head on the concrete landing.
Following the incident, fox29 reported Robinson allegedly called a friend, saying, 'I knocked [the victim] out… She won't wake up…I am going to jail.'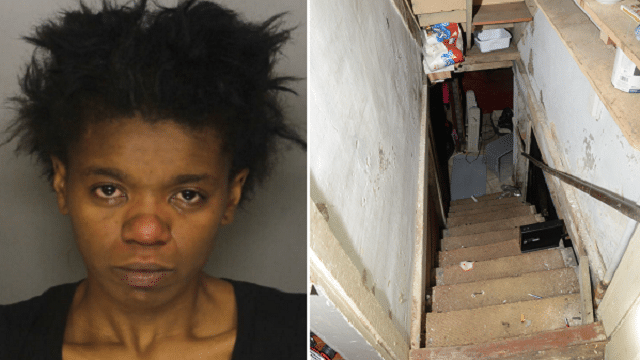 Ciara Robinson Chester County mother: A history of abuse towards her 5 year old daughter.
Autopsy results concluded that the child died of blunt force trauma to the head, resulting in a brain bleed and extreme intra-cranial pressure. Autopsy results also revealed extensive bruising and scars across her body, indicative of chronic abuse, per prosecutors.
'This little girl was severely abused, culminating in her death,' said Chester County District Attorney Tom Hogan. 'No child should have to live like this.'
Robinson was also revealed to also have a 2-year-old son. Prosecutors said the boy did not show any signs of harm and was taken into protective custody.
Authorities allege the five year old girl also having evidence of past abuse such as extensive bruises, scars, puncture wounds and strike marks over her arms, legs and back. 
Investigators believe Robinson had been beating her daughter since at least November 2017. Not immediately understood is why and how the daughter became the subject of ceaseless beatings at the hands of her mother- and what efforts, if any were made to protect the child.
It remained unclear why Child Protection Services had failed to step in.