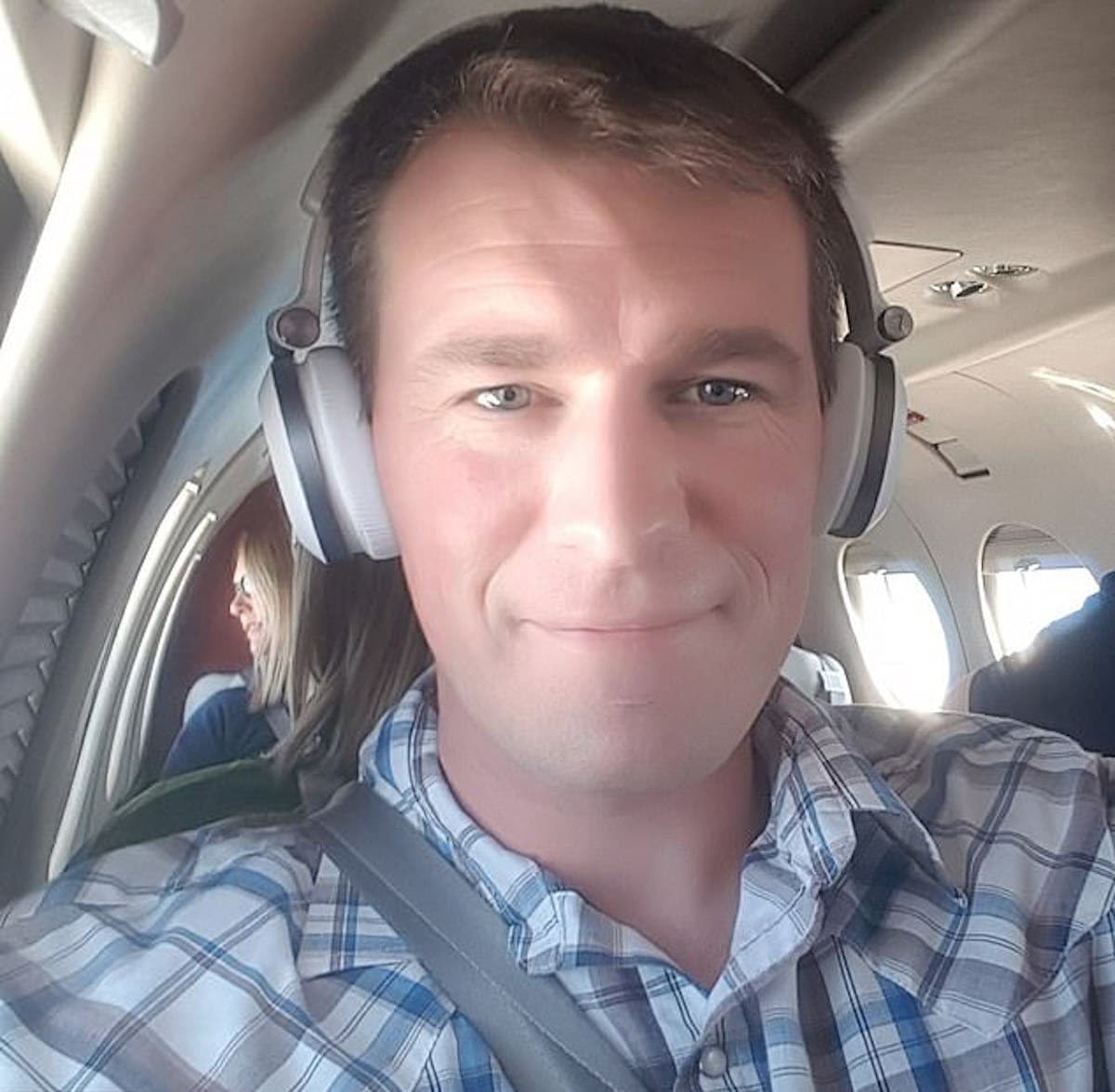 Cameron Collin a missing Airdrie, Canadian man is found in a creek by Billings after last seen drunk during bachelor party festivities in Billings, Montana early October. 
A Canadian man who'd been reported missing over a month ago has been found dead in a creek in a Montanna.
Cameron Collin, 37, vanished without a trace during a bachelor party for a friend's wedding in Billings on October 4. 
The Billings Gazette reported the missing man's body discovered in Pryor Creek on Saturday morning.
Authorities found Collin's body after flying a helicopter over a portion of the creek that runs through the property where he was last seen. 
The Yellowstone County Sheriff's Department said there is no evidence of foul play. 
An autopsy will be performed on Monday to determine the official cause of death.  
Collin, a petroleum engineer who lived in Alberta, had flown to Billings on October 4 to celebrate the wedding of a friend from college. 
He joined the wedding party that day and the group eventually returned to a ranch where the wedding would be held about 12 miles outside of town.
The bachelor party said Collin became 'pretty intoxicated' that night, so they left him 'alone in the barn' and decided to go back into town around 10.45pm.
'The last they saw him, he was sleeping in a chair,' a private investigator hired by Collin's family told CBC last week. 
'When they came back, about an hour and a half later, he was gone. His suitcase and jacket were still laying there, but Cam was nowhere to be found.' 
'They thought maybe he called for a ride and went into town, so they didn't really raise any suspicion until Sunday.' 
It remained unclear if any effort of contact was made with the friend who had last been seen severely inebriated- before presumably wandering off.
Body of Airdrie man Cameron Collin, found in creek near Billings, Montana https://t.co/jXlScQx6qG

— Stephanie Wiebe (@RecordStephanie) November 3, 2018
But it wasn't until three days later that Collin was reported missing- after failing to show up for his friend's wedding October 7.
Authorities made Pyror Creek the main focus of their search, utilizing volunteers, K-9 teams, and boats. 
Collin's sister Julia visited Billings multiple times to help search for her brother and his family offered a $10,000 reward for any information about the man's disappearance.
After these searches proved unsuccessful, the sheriff's department decided to conduct an aerial scan of the creek with a helicopter.  
On Saturday morning a helicopter scanned along the creek around the area where Collin had last been seen.
Collin's body was found in the water around 9.30am 'within a couple hundred yards' from the barn where his friends last saw him.
Water levels in the creek significantly dropped in the last few weeks, which is why authorities believe they were finally able to find Collin's body.
'The water has gone done quite a bit, so that helped us spot him,' said Yellowstone County Sheriff Mike Linder. 
Collin's family have been notified and said they were 'deeply saddened by the news'.