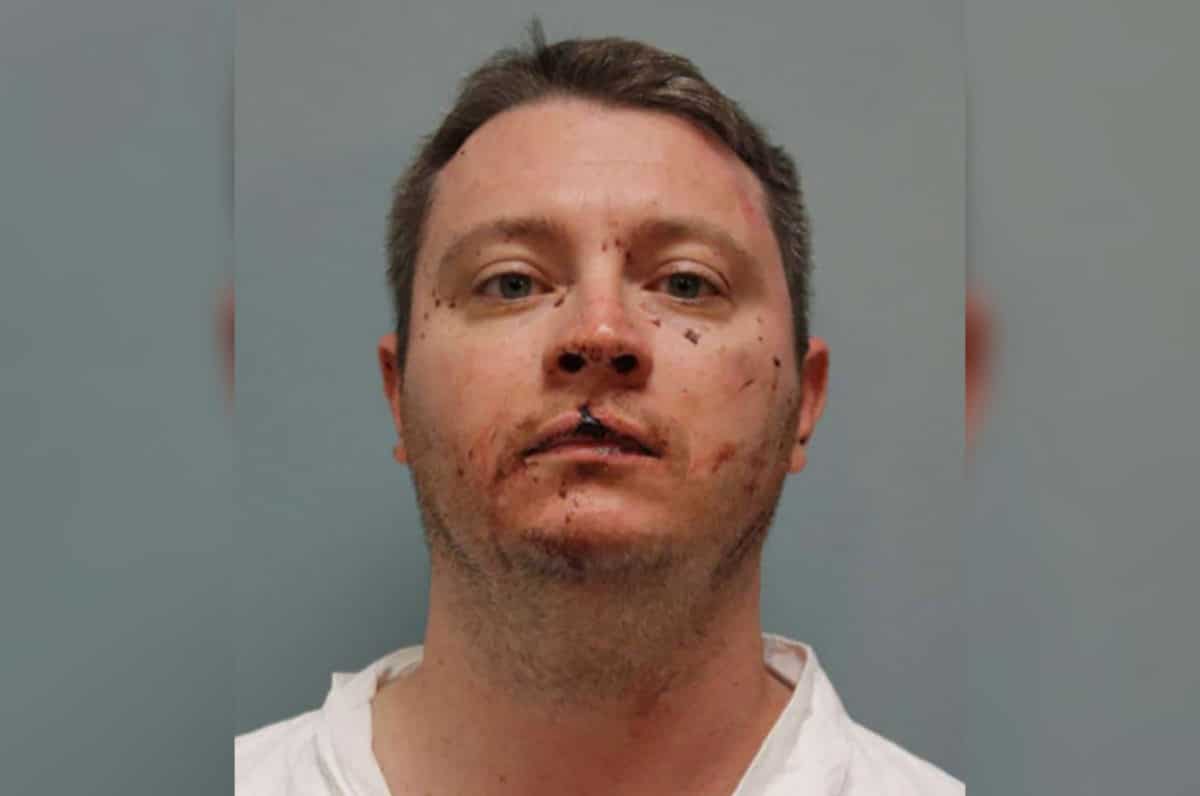 Brian Kenneth Bullock: A Texas wife with a protection order against her husband is fatally stabbed to death along with a working handyman. A history of domestic violence. 
A Houston, Texas man has been charged with fatally stabbing his estranged wife and a carpenter who was installing cabinets in her mobile home.
Brian Kenneth Bullock, 34, was arrested Sunday and is now facing capital murder charges in the killings of Michelle Bullock, 29, and Mark Keil, 56, outside a mobile home in Tomball.
KPRC reported both victims incurring multiple stab wounds.
Bullock, a mother of three, had obtained an order of protection earlier this year against her estranged husband, who later surrendered to deputies at a Harris County Sheriff's Office substation. Investigators said Bullock had stalked the woman several times prior to Sunday's double homicide.
Bullock had previously told neighbors to be on the lookout for her estranged husband who was arrested on misdemeanor assault charges in June after allegedly pushing her- the Houston Chronicle reported.
Bullock was sentenced to two months in jail before being released in August. Court records indicated the man expected to return for a court appearance in December.
'A tragic case of domestic violence,' Harris County Sheriff Ed Gonzalez tweeted.
'October was Domestic Violence Awareness Month, but let's not forget this is an issue going on all year. A deadly issue that affects so many lives in our community. Let's continue to spread awareness & help prevent abuse.'
Gonzalez said the Bullocks' three children were at another location at the time of the killings.
It was unclear whether Bullock had a relationship with Keil aside from installing cabinetry in her mobile home, sheriff spokesman Thomas Gilliland told the Chronicle.
Friends said Michelle lived in fear for a very long time with constant threats from her ex-husband.
So concerned was Bullock of her husband, Gail White told of the slain woman posting on her Facebook page that Brian Bullock was going to come and 'get her'. The estranged wife as a precaution told White decided to leave the couple's three children with a babysitter.
Bullock remained held without bail as of Monday and is expected to appear in court on Tuesday.